A truly iconic and global brand for sports & lifestyle products!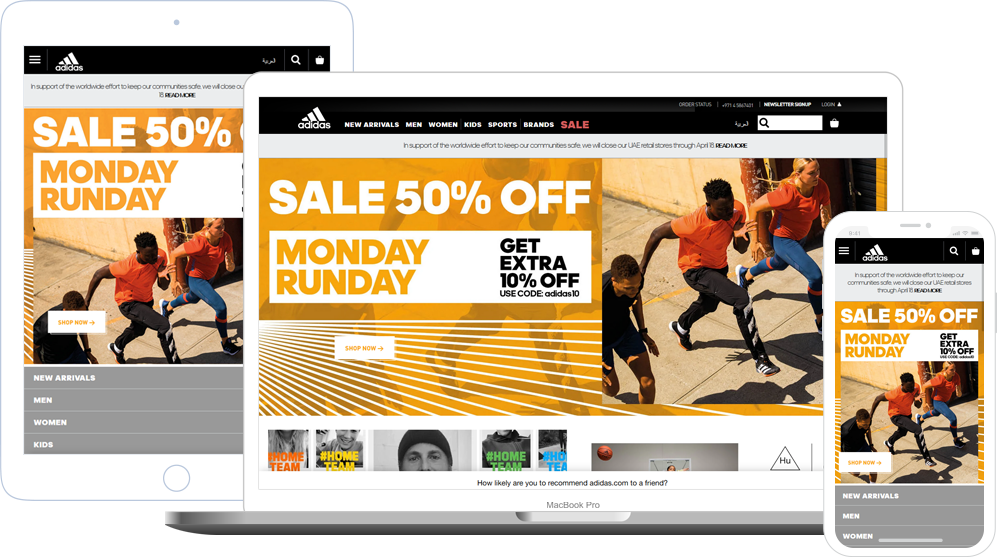 Overview
Adidas is a brand that needs no introduction! It's a truly global company dealing in sports and sports lifestyle products on a colossal scale. With stores at key locations across the world and with the belief to change lives through sports, Adidas has largely been successful in achieving the mission to be the best sports company on the planet. The Adidas store offers a huge collection of sports, lifestyle and fitness products to give customers and athletes the best of experiences.
Performance notwithstanding, the E-commerce Adidas store in some international markets did not have its tracking and Google Analytic or Google Tag Manager set-up in order. The tracking system of the online store was faulty so their team was not able to accurately track data in Google Analytics. The same problem also made it difficult for them to gauge the exact revenue generated from the multiple markets through their performance marketing campaigns.
Challenge
There was discrepancy in reports generated through Google Analytics.
There was the need to do an enhanced Ecommerce tracking setup in Google Analytics & Google Tag Manager.
A complete overhaul of the GA & GTM was also required to ensure accurate reporting of data.
Solution
We created new data layers through Google Tag Manager and implemented the same on the online store.
Multiple tags, triggers & variables were set up in Google Tag Manager.
We also implemented Advanced Google Analytics & Google Tag Manager setup for E- commerce.
Result
We fixed the reporting of total revenue, transactions and average order values.
We fixed the sales Funnel (shopping behaviour & checkout behaviour) that enabled accurate flow of data.
We also fixed reporting of product performance, sale performance and product list performance.
We also set up promotion tracking & coupon code tracking for fetching relevant data and accurate reporting