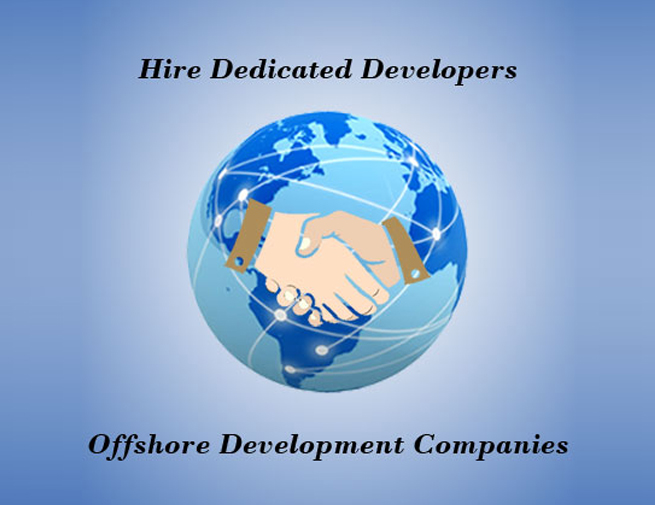 Hiring Dedicated Developers From Offshore Development Companies
By admin December 11, 2013
Offshore web development companies are a talent pool that have a vast knowledge in the web, Salesforce, app, and mobile development world. What is more attractive to companies and why they mainly hire dedicated offshore developers is the cost saving. The trick lies in choosing the right offshore development company that has the required expertise to deliver the projects you need help with. The market is crowded with various offshore development companies but very few of them will provide what you need.
Apart from hiring an offshore company to do the actual work, you can hire dedicated developers that are dedicated resources for your organization. With benefits like cheaper hourly rates, great expertise there comes complications like communication skills, availability and other things. As a result, you should be vigilant in hiring dedicated offshore developers from offshore development companies.
We will share some criteria we feel is important for hiring a good offshore dedicated developer:
The expertise of the dedicated developer is critical. You need to make sure that they are technically able to deliver your needs for the projects you need assistance with.You should carefully evaluate and check the actual experience of the developerby validating the experience provided by him or her.
The reliability of the offshore hired developer. You must be clear on the following:
✓ Can you trust the offshore developer with your project details?
✓ Can the offshore developer provide the outcome you are expecting from the project?
The cost associated with hiring a dedicated offshore developer. It is probably the most common reason why people look for offshore assistance so you need to evaluate the following:
✓ Is the cost of the project satisfactory and acceptable?
✓ Is the cost minimized and return maximized?
The communication skills of the offshore hired developer. Communicating properly with your hired developeris the key to successfully finish your project with the outcome you desire. If you are having trouble communicating with them, it will be very difficult to get the outcome that you need.
If you are looking to hire a dedicated offshore developer you should carefully assess the above criteria and decide what is the best fit for you. If you need any help or assistance with any of your offshore development needs, please feel free to reach out to the team at Mind Digital Group as we would be more than happy to help.