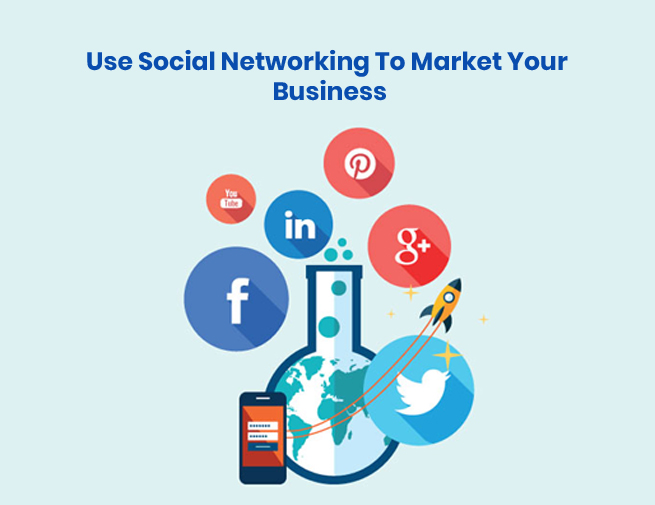 How To Use Social Networking To Market Your Business
One of the most simple, effective and inexpensive ways to market your business is Social Media Marketing. Whether your business is B2B or B2C, the right social media strategy can help in spreading the word about your products and services. Interesting content and smart positioning on various Social Media platforms can help you to tap the interest of your target audience and make a lasting impression.
So the question now is, how do you create the right Social Media strategy? With multiple Social Media networks that are growing every day, how will you manage your brand presence & communication? Do you need to hire a Social Media agency or a Social Media consultant to do it for you? If yes, then how do you track & measure the campaigns & performance?
The answer to these questions lies in some very basic concepts that we will walk through:
✔Make a Plan
Your Social Media marketing plan begins with setting the goals like creating a brand identity & awareness, communicating & interacting with key audiences, increasing traffic to your website and of course conversions. With your goal posts in place, you can start by brainstorming with your Social Media consultant on content ideas on how to engage your target audience.
✔Set A Timeframe
It is always tedious to keep investing time and effort without any results or metrics to measure them. Many businesses have faced the frustration of trying to sell their products online and have given up after weeks of trying with no return on the investment. This can be avoided by setting a 'Test Time' of about six months as a rule of thumb or less depending on your industry/products/services. This is a realistic target for a Social Media marketing plan and also opens the windows to long-term success.
✔Follow the 80-20 rule
While everyone agrees to the fact that content reign's supreme even on Social Media, there is a base rule that you ought to follow. It's called the 80-20 rule. This means that 80% of the content you post on Social Media should be about your customers, their needs and how your products & services can help solve 'their' problems. The balance 20% should be about you, your company and your brand. Remember that listening is critical. After all, how can you sell something to someone without knowing what he/she wants!
✔Consistent Communication:
You do not want your customers to get confused about your identity on various Social Media platforms. For this, it is very important that you begin with something as basic as getting a single username across all Social Media networks. Secondly, give clear instructions to your Social Media consultant or agency to ensure that your brand speaks a common voice across all platforms. Maintaining consistency in communication is an absolute must not just as a branding exercise but also to avoid unnecessary arguments with petty customers.
✔Track Competitors
This is a golden rule that is applicable not just for Social Media marketing but for practically every form of business. Keep a track of your competitors' activities on social networks and draw inferences as to what works and what does not work. With the target audience being the same, this is an invaluable source of insight for you. Learn from their triumphs as well as mistakes and build your own strategy to market better than them!
✔Measure & Analyze:
You are seeing results on the social networks with more people joining in and some positive comments, but all this can be superficial. The real measurement of your Social Media marketing lies in hard data. Ask your Social Media consultant to share the analytics and relevant charts. Look into those insights and form a more concrete picture of which Social Media campaigns were the stars and which ones need to be scrapped. Measure, analyze and learn to improvise your strategy to ultimately get a better ROI.
Conclusion
With effective Social Media marketing, you just don't just gain followers; but you create & extend customer touch points which directly increases visitors to your site which will ultimately generate you new customers and referrals. And, the best part about effective Social Media marketing is that even without spending much, you are able to garner results just by powerful content & consistent efforts. As always if you need any help with your Social Media or anything else, please feel free to reach out to the team at Mind Digital Group.