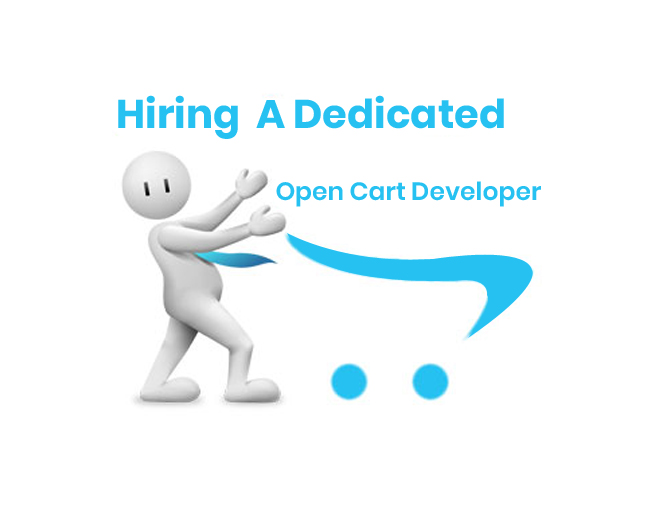 What To Look For When Hiring A Dedicated OpenCart Developer
By admin February 25, 2014
If you're a business that is small or large such as an online retailer of hiking equipment, baby products or anything else, you must have a top-class E-commerce website with user-friendly options for the online buyer. OpenCart is one of the top choices when it comes to choosing a shopping cart system to integrate with your website. The attractiveness of OpenCart arises from its features including the ability to categorize and display products. OpenCart is easy to install, highly extensible with the capability to add free themes, modules which allows you to have a rich and unique customer experience. Best of all OpenCart is FREE.
For top-quality results in OpenCart development, you can hire dedicated OpenCart developers in offshore web development destinations such as India. With outsourcing, you get the usual benefits of cost savings and limited liability. With offshore development and dedicated developers, you get people to work for you while you are spared the HR and insurance overheads related to hiring developers in-house.
OpenCart has a simple and well thought-out menu that virtually eliminates the downtime associated with trying to understand the features which happens with other platforms. The built-in features of OpenCart makes it easy to integrate the program's functions into their stores. OpenCart has multi-lingual support (28 languages) and multiple payment (23 payment gateways) and shipping options. OpenCart supports intra-site product search and persistent cart functionality. You can keep track of sales and create and designate coupons to specific products or product categories. You can let your customers send gift vouchers to other customers through their email. There are various reports available such as order report, reward points report, customer credit report, products viewed report, Shipping report and Returns report. No wonder it has gained wide acceptance as a leading E-commerce platform as the utility and functionality of OpenCart is fantastic.
Before choosing an OpenCart development partner, clients need to perform some due diligence including things such as looking at the previous work experience of the company, the product portfolio in terms of websites developed and delivered to previous clients. Professional web development companies will not only take care of the basic web development aspect but also offer additional services such as Search Engine Optimization and PPC.
The future lies in smartphones. You should make sure that your website is ready for a world of smartphones. One of the ways to make sure that a website looks great irrespective of whether it's viewed on a large desktop screen or small smartphone screens is by using responsive web design. Professional web development companies will be able to guide you to make sure that your online E-commerce website is in line with responsive web design principles. This is another critical area that needs to be looked at whilst searching for a good OpenCart development partner.
At Mind Digital Group, we have a range of OpenCart development options for our clients including options for clients to hire OpenCart developers exclusively on an hourly, part-time, or full-time basis. With the unique combination of international work standards at affordable rates, transparent pricing models, OpenCart development at Mind Digital is a win-win situation for clients.