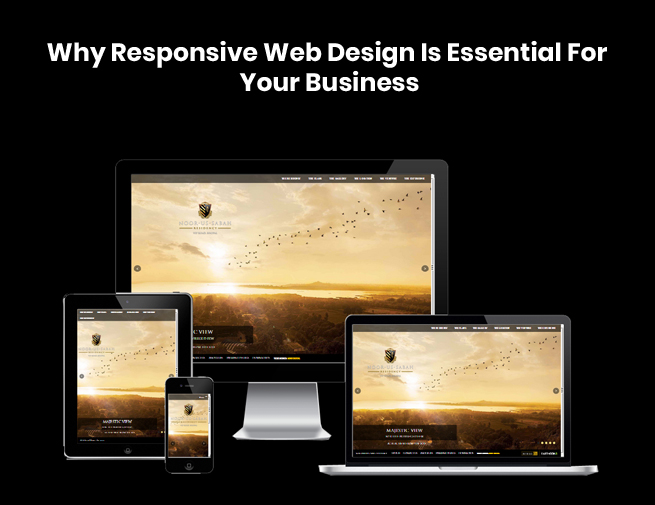 Why Responsive Web Design Is Essential For Your Business
In today's highly combative online market place, it a challenge for any website owner to stay close to profits and gains. Most of the visitors, who find it difficult to navigate through a website, stop following it and it is then the biggest disheartening moment for a website owner.
With the advent of new technological changes, countless web browsers have been developed for the various evolving platforms and OS versions. If your website is friendly only for older platforms and OS versions, then there is a high probability that your visitors will start losing interest in your website. In today's competitive and evolving world of the Internet, it is imperative that you are using responsive web design that will give your customers the best possible web experience.
About a decade back, Internet explorer was the only browser; surfers used to browse the Internet using only this browser. Websites then were quite simple in design and lighter in weight in comparison to those of today. Eventually, after the approach of technology and web applications, websites have become heavier. Browsing through the websites is not only limited to computers, now it has extended to other devices such as mobile phones, smartphones, phablets and tablets which is thanks to the reform of the Internet. These handy devices run on different operating systems that have their unique mobile browsers. It is essential as a small or large business owner that your website is in sync and responsive according to its clients.
What is a Responsive Website?
For a website owner, opting for a responsive website is a must to survive the quickly evolving market place. The basic idea behind a responsive website is that the website can be browsed from any handheld devices or browsers. Responsive web designing is the next phase in website design that affluently gives the same level of satisfaction to web users. When a website is responsive in design, it is able to adapt according to the users device such as a tablet or smartphone.
Qualities of Responsive Website
Light – Though we have 3G and 4G technology which can swiftly open a website,responsive websites are made lighter and flexible to befit any of the mobile browsers.
Easy Navigation – Responsive websites are made to comfort the users by their easy navigation. A responsive website allows the users to easily navigate through the various pages within the website thanks to the proper menu adjustment and page layout. The layout of the website adjusts itself within the device it is viewed on and thus all the elements or contents of the website are easily visible to the users.
Benefits of Responsive Web Designing
Just imagine if you can allow your visitors to view the desktop layout of your website in their handheld devices then wouldn't be great; and responsive web design does exactly that.
Customers First – 'Customer is king' – is the basic policy followed by all business owners. So it is imperative that you take every action necessary to provide a great experience to your customers. Satisfying the customers will help you to retain your customers by giving them a good web experience. It will also allow you to attract new business customers and opportunities.
The bottom line is that as a large or small business owner you cannot afford to lose your customers. By offering your customers a good responsive web design that fulfills their needs according to their devices, it will allow you to achieve superior results. If you need any help or advice on responsive design or any other web development activities, feel free to reach out to the team at Mind Digital Group.