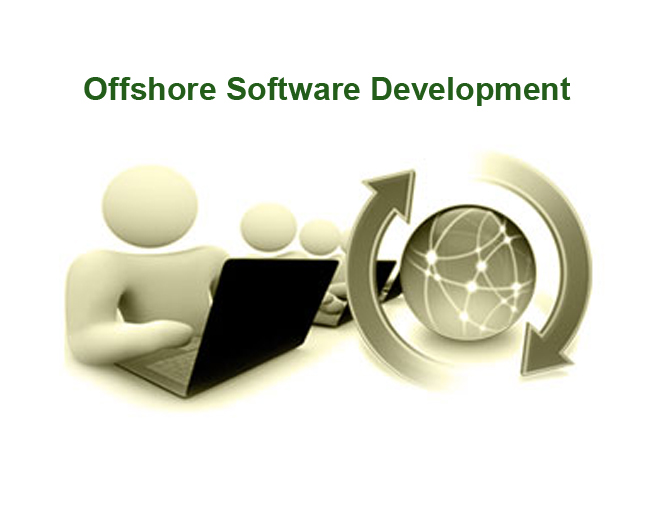 The Multi-Billion Dollar Offshore Software Development Industry
By admin January 15, 2014
Offshore software development has grown into a multibillion dollar industry from its' humble beginnings such as making sure legacy code was Y2K compliant. The reasons for the growth of the offshore development business are manifold. The main reason to begin with being the cost advantage associated with the lower cost of IT professionals in countries such as India. This so-called 'cost arbitrage' is still one of the main reasons for the continuing growth of the offshore software development sector. For various non-IT companies, the attractiveness of offshore development lies in the fact that developing such software in-house is very expensive. These non-IT companies belong to different verticals such as education, banking, healthcare, logistics, finance, retail and more. Before, it was only IT companies who offshored development work but now offshoring work has become fairly common amongst all companies large or small.
For companies based in Europe and the U.S., India is a top offshore development destination. The global IT outsourcing market is about $288 billion approximately as of 2013. Offshore development translates into flexibility and the availability of outside experts at a reduced cost. Outsourcing also leads to better scalability, better software testing, and in some cases time difference advantages. Offshore software development destinations are many and India is the world leader but there are other nations where offshore software development also takes place. These nations include but are not limited to Russia, Chile, Pakistan, China & more. For independent software vendors (ISVs) too, offshore software development in countries such as India offer many advantages. India has a plentiful supply of high quality IT professionals that have experience working with global clients.
After making initial forays into India, most ISVs such as Microsoft, Oracle, Adobe, SAP and others have dramatically scaled up their Indian operations. While India is very strongly placed in the offshore development market, there are competitors coming up all across the world from China, Philippines and Vietnam to Eastern Europe (Ukraine, Russia, Romania, etc.) and South American nations such as Colombia. In total, offshore software development takes place in about 30 countries which shows how competitive and lucrative the business is.
Offshore development of the Salesforce software platform has been increasing in recent years. There is a lot of scope for growth in this sector and it is something that is being added as a service for many offshore companies. New companies who move into this business will benefit from the early mover advantage as a result of the constantly increasing demand for Salesforce development. Salesforce is on a high growth trajectory just as the entire CRM sector of the enterprise software development sector is. To give you an example of the huge difference, a good Salesforce development company in the UK would charge approximately 100 GBP per hour versus 20 GBP in India. This cost saving alone is a huge reason why companies are looking for cost saving areas where they can find good Salesforce development talent. The next few years will see a lot of action in this sphere.
Offshore software development is going to grow at a steady pace even though the global economy continues to remain in the doldrums. The primary reason for this growth is the cost saving that offshore development provide and the increased tightening of wallets from companies across the globe. At Mind Digital we provide complete offshore development for solutions for clients of any size. If you need any help or are looking for an offshore development partner, then please feel free to get in touch with the team at Mind Digital.