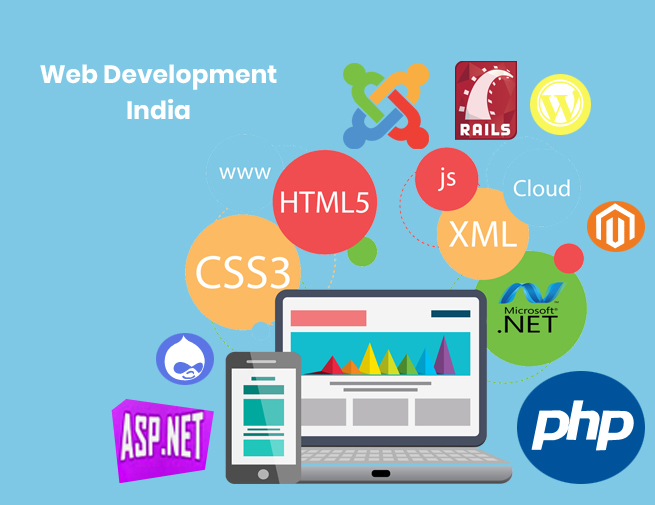 Web Development India – For Prompt And Accurate Services
By admin February 13, 2014
We live in a flat world where all sorts of barriers that previously existed to doing business globally are now collapsing. IT companies are at the forefront of this business innovation, offshore software development is now a common business process. The largest Indian IT firms boast of almost a quarter million software professionals each. Web Design and web Development is a dynamic activity with fast changing technologies that is a perfect candidate for outsourcing and offshoring.
Complex web development work is properly taken care of by professionals working in web development companies. If you want your website to stand out in the clutter of millions of other websites out there, you should aim to have a website that shines and stands apart from the average websites. India based web development offers one way to accomplish outstanding results at a great price.
The hot trends in web development include the use of CMS platforms to develop websites that are easy to modify. Indian web development companies have experts on CMS platforms such as Joomla, Drupal, Magento, and WordPress. Web development companies in India offer highly flexible contracts to clients including options whereby clients can hire dedicated professionals to work for them full-time, part-time, or on an hourly basis. Hiring professionals in India has the obvious advantages of not having to worry about the overheads of having an in-house employee. The cost of an India-based web development professional is also many times less than their counterparts in Europe or America.
Indian companies enjoy the advantage of having English as the primary language of communication. Indian professionals are also aware of American culture thanks to Hollywood and American TV shows being available on Indian TV channels. Hence, there is sufficient awareness about American culture among Indians in general.
Apart from website design and development, businesses need to promote their sites through SEO and SEM. Indian web development companies offer SEO professionals with the necessary online marketing expertise that they need to achieve their online marketing goals. A website is  like a sign billboard and unless you are placing it in the right place, it will not be seen. Since search engines like Google are making more changes than ever to their search algorithms, it is critically important to stay on top of the changing search landscape. Professional web development companies tend to keep in mind changes such as Google Penguin, Google Panda, Google Hummingbird, and Google Local when they conduct their SEO efforts on a site.
With the rise of mobile devices and local search, having a properly-marketed website with the right characteristics can add a lot of growth potential to your business. If you are a fine dining restaurant, bar or any sort of niche business such as a high end auto parts retailer or some other retail outlet or business, it is important that you are optimizing your website correctly.
For prompt and accurate delivery of services, Indian web development companies offer an unbeatable value proposition of top quality technical expertise combined with some of the lowest cost in the world. If you need any guidance or help with your web development, then feel free to reach out to the team at Mind Digital as we have a large office based out of New Delhi, India.