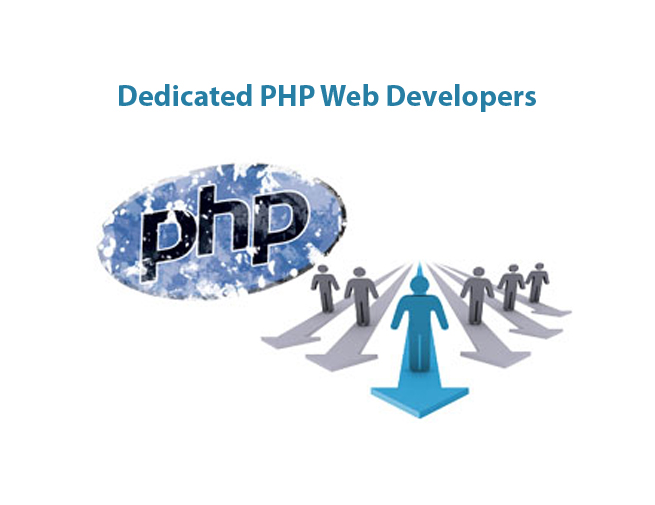 Why Dedicated PHP Web Developers Are In Demand
Before we unfold the mystery behind the high demand of dedicated PHP web developers, we begin with understanding – what is PHP.
PHP is a widely-used open source general-purpose scripting language that is especially suited for web development. It is a powerful tool for making dynamic and interactive web pages quickly and effectively. The best thing about using PHP for web development is that it is extremely simple to use but offers many advanced features giving your website a range of functionalities. Custom websites that use PHP include E-commerce, online communities, classified, applications, data aggregator websites and many more. With the onslaught of numerous such websites on the Internet, the reasons for the rapidly increasing demand of dedicated PHP web developers are obvious.
More and more people are going online to purchase products, find information, share information among friend or just generally cruise the Internet. With the Internet boom, comes the need to reach your customers where they are present and that is on the World Wide Web. Most business owners are looking for custom PHP web development services to get a personalized feel and give users an engaging experience without spending much. The free open source coding facility and flexible features of PHP web development help business owners create web applications according to their individual business or personal needs. The ultimate goal is to create a presence online so you can interact and engage with your customers or potential customers as almost all of them are online.
You may opt for a professional development firm where a team of PHP web developers would work on your project and deliver the final product on the agreed terms. However, this may cost more. In fact, for small and medium sized businesses, individual PHP web developers working either with a firm or as freelancers can do a brilliant job. PHP developers are widely available across the globe and especially at offshore development locations such as India. Many companies choose to hire offshore dedicated PHP developers due to the cost saving factor that comes with hiring these resources on an individual or project basis. Through hiring PHP web development professionals offshore, you save significant amount of money that you would otherwise spend in hiring and training resources internally. Hiring a dedicated PHP web developer offshore is a cost-effective option to prepare tailor made software system to help you achieve your goals.
Experienced PHP developers carry extensive knowledge about every technical feature for the latest PHP versions. They are capable of handling even the most challenging web structuring and programming for all genres of websites. Getting PHP web development is hence one of the most favorable options for companies running online businesses across the globe. You can work closely with the PHP developer to track the progress as well as instruct them about essential changes. Also, since you have a dedicated PHP web developer working on your project, you can modify or add the features, wherever necessary to finally create a tailor-made product that redefines your online business.
The best thing about PHP web development services is that it assures highly customized software solutions with no fall of quality. Most PHP web developers are tech geeks and savor any updates in PHP programming to stay ahead in the technology circles. They employ the latest cutting edge technology to deliver innovative, scalable and functional applications for you. Thus, an investment in a professional dedicated PHP web developer yields much higher returns. For all these precise reasons, that's why there is a huge surge in the need for hiring dedicated PHP web developers. If you need any help with any of your PHP development or anything else, please feel free to reach out to the team at Mind Digital Group.