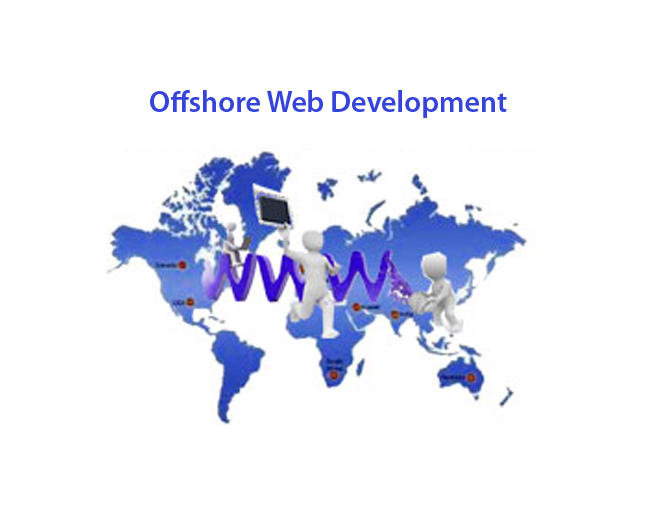 Common Mistakes In Offshore Web Development
As the complexity of the Web grows, the bar goes ever higher for websites. With the pervasive use of HTML5 and other web technologies to develop websites for a variety of platforms — desktop PCs, mobiles, tablets — using a variety of operating systems — Android, Windows, iOS — the requirements that websites have to meet grow ever more complicated.
Add to that, the requirements for Search Engine Optimization (SEO) and digital marketing and the need to keep up to date with the frequent algorithm changes — Google Panda, Google Penguin, Google Hummingbird to mention a few — all add up to the reality that web development is not a trivial challenge that a single hobbyist web designer or web developer can take care of.
You need professional web development firms of whom there are plenty out there available if you look carefully. Luckily, as the technologies used in web development are common all across the world, small and large businesses have the option of outsourcing their offshore web development to companies in India and elsewhere throughout the world. Indian web development firms have a reputation for professional offshore web development expertise and robust technical skills combined with a highly affordable cost.
This makes it easy to decide to opt for outsourcing web development. However, while outsourcing, it's important to take care of certain common mistakes and pitfalls which can create dissatisfaction with the outsourcing and offshore development endeavor.
Choose a Professional Web Development Company
Offshore development mistake to avoid — choosing a fly-by-night operator
While opting for outsourcing or offshore development, it's important to choose a web development company with professional credentials. You have to do the required due diligence to ensure that you do not fall for fly-by-night operators who make outlandish promises or delivery timelines.
Professional offshore web development companies will have a history of having executed projects successfully prior to taking up your project. These professional offshore web development companies should have client testimonials on their website apart from their physical office address and contact numbers.
Professional offshore web development companies will have a range of expertise on offer such as Joomla development, WordPress development, Magento development, Drupal development and many more. Professional web development companies will often offer digital marketing including SEO, Social Media, PPC and Display marketing help apart from website development.
It makes sense to choose a professional set up that offers all the required services under one roof rather than opting for multiple outsourcing or offshore development partners to take care of different requirements such as web development and online marketing.
Payments & Milestones
Offshore development mistake to avoid — making 100% advance payment
In terms of paying the offshore web development company, one should opt for a milestone-based payment system rather than making an upfront payment of the entire cost of the development project. Related to that is the question of the project cost itself and it often makes sense not to blindly opt for the guy who offers to do it for the lowest cost.
Quality costs money. Hence, opt for a web development company that charges a reasonable amount for the project but may not necessarily be the lowest bidder. As they say, you pay for quality when you purchase a Mercedes for example, so point being don't choose the lowest bidder.
Clarity in Project Scope
Offshore development mistake to avoid — lack of project clarity
It's important that you and the offshore web development company are on the same page when it comes to the project scope. Hence, the project requirements should be decided upon before starting the project. It's better to divide the project into smaller parts — especially if it's a large project such as an E-commerce website development. Once a project is suitably divided into parts, the delivery schedule should have delivery milestones. It's better for parts of the project to be delivered to the client for vetting and approving rather than waiting for the whole project to be finished before delivery at one go.
Similarly, the clients and offshore development companies should agree upon a suitable framework to take care of any project creep. While too much of that is undesirable and best avoided as project creep can lead to project failure, some small amount of changes to an ongoing project are inevitable and the outsourcing partner should be able to take care of that without giving you too much grief.
Take a Long Term View
Offshore development mistake to avoid — taking a short term view
Web development is not a one-time thing. Businesses should keep that in mind when they are making their choices in terms of their offshore web development partner and the technologies to be used for web development. For example, it's better to opt for the standard and open source technologies and content management system (CMS) platforms that are used by most websites in existence rather than going for something non-standard. Using standard, open source technologies ensures that all the code of the website remains open and understandable to any web developer who is familiar with these technologies. Opting for popular platforms such as WordPress, Joomla, Magento and Drupal ensures that there will never be a dearth of web developers familiar with those technologies.
Once the above mistakes are avoided, your outsourcing of web development will turn into a resounding success with outcomes that might exceed your expectations.
Summary
Offshore web development can be a great experience if you are able to find the right partners and try to avoid some of the common mistakes that are mentioned above. Always take your time, think things through, go through a vetting/due diligence process and ensure that you don't make any haste decisions. If you follow these simple steps and take your time, offshore web development can be a truly rewarding experience. If you need any assistance with any of your offshore development or digital marketing, please feel free to reach out to the team at Mind Digital Group.