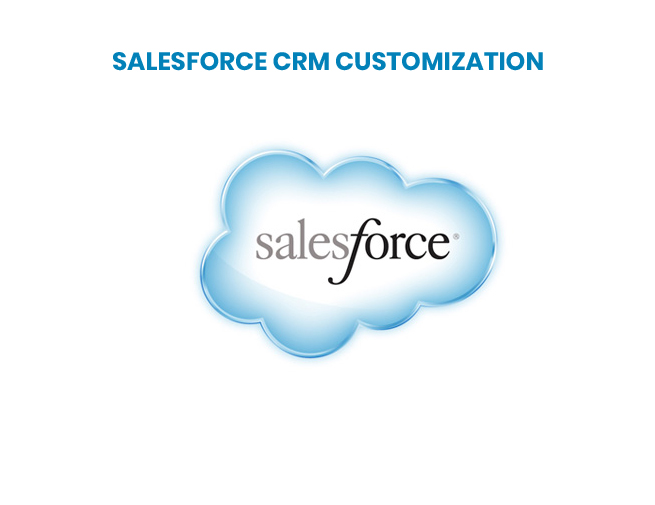 Reasons Why Salesforce CRM Customization Is Easy
Salesforce has become the leading CRM solution with its unbeatable combination of configurability and customizability. As Salesforce has transitioned from Software as a Service (Saas) to Platform as a Service (PaaS), it has attracted more developers and users. For the past 2 years in a row, it has been named by Forbes as the most innovative company in the world. Below are some of the reasons why customizing Salesforce for your business is easy.
Salesforce Features :
Salesforce.com is divided into cloud suites such as Sales Cloud, Service Cloud, Data Cloud, Chatter Cloud, Force.com, and RemedyForce. The release of Chatter shows the innovative spirit of Salesforce in dealing with the increasing importance of Social Media and how people want to stay connected. With the Force.com Platform as a Service (PaaS) development framework, Salesforce offers cutting edge product development and customization using the Apex programming language. The AppExchange online marketplace has lots of native Force.com applications that expand and extend Salesforce.com's reach into new business processes and verticals.
Benefits of Salesforce :
In the age of Social Media and smartphones, a Salesforce-based CRM is best suited since it is easy to develop your own secure social network. You can use Force.com to build HTML5-compatible, mobile-optimized browser apps for multiple mobile devices with the same code base.
With its Software as a Service (SaaS) business model, Salesforce.com is hosted in Tier 4 data center hosts managed by collocation companies such as Equinox, Inc. This ensures great uptime for clients as they get fail-safe service with their data residing in data centers that have some of the same sort of security as nuclear facilities. Since you do not need to do any on-premises installation, you save on buying expensive server hardware and installing expensive server operating system software on them. The beautiful thing about Salesforce is that all you need really is an Internet connection and you are good to go.
Finally, it is important to recognize that Salesforce customization is the key to gaining the most out of this platform for your business. If your Salesforce set-up is not properly customized, then you will not be able to achieve the benefits that are possible with this software.
Offshore Salesforce Development:
Offshore Salesforce development adds the benefits of offshore development to the advantages of Salesforce customization. With offshore Salesforce development, you get access to top quality Salesforce professionals at affordable prices. Offshore Salesforce development in a place like India for example is a great option as you don't have a problem with the language and are able to reap the cost benefits that take place when you offshore work.
With more than a million engineers coming out of technical institutions in India and a large percentage of them specializing in IT, there is no shortage of technical manpower who are trained in English. With offshore Salesforce development at Indian web development companies, clients get access to additional expertise including Online marketing.
With offshore Salesforce development, you can benefit from flexible contract options where you can hire dedicated Salesforce developers to work for you. With this model, you can scale your operations at a fast clip without any headaches or risk that are associated with hiring resources internally.
In summary, the ease of use and excellent functionality, flexibility and customization options offered by the Salesforce CRM combined with the diversity of apps on the Salesforce AppExchange make Salesforce easily the No. 1 CRM choice today.