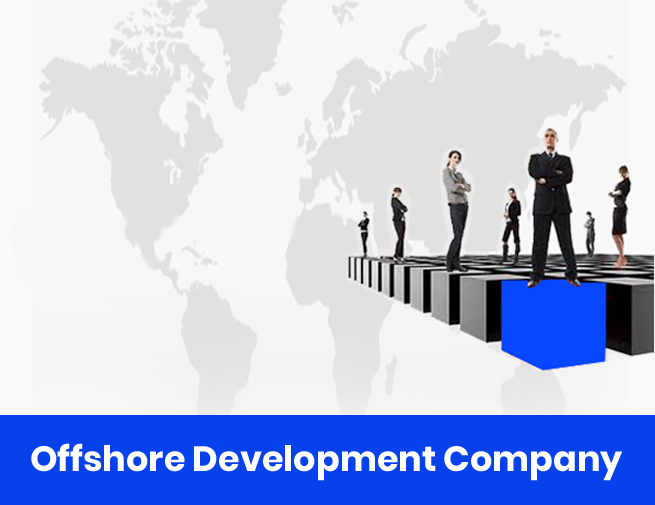 How To Manage An Offshore Development Company?
So, you have offshored your work and now have tasked an offshore development team located in a different part of the world with the responsibility of getting it done. Now how do you go about ensuring that this offshore team delivers the best possible results? Take a step back and organize your work so that you can coordinate with the offshore development company that you have hired and to get the most out of them in an efficient manner. For someone who has never worked with an offshore development company, it can get very intimidating or confusing when you are unable to work face to face with the professionals who are handling important work for you. Make sure that you know the right way of interacting with the company and that you have the correct protocols in place to ensure maximum efficiency.
Working With an Offshore Development Company
More and more companies are now choosing to pass on their projects to offshore development companies and keep their in-house teams for more pressing tasks. A large number of businesses are doing away with in-house development entirely and now rely solely on their offshore development partners. It is cost effective, efficient, and ensures that you are able to hire experts for every task at a much cheaper price. You can work with a single offshore development company or contract several companies and assign them projects in the areas that they specialize in. All these advantages make offshore development very popular amongst companies across the world. As long as you know how to manage these business arrangements and ensure a positive work flow, it will profit your company and help you grow quickly. However, mismanagement will not only cost you extra, it may even put your project behind schedule irrevocably. So, we have put together some simple tips and advice on how you can manage an offshore development company easily.
Managing an Offshore Team – Offshore development teams come in two varieties; companies that are in adjacent time zones and companies situated on the other side of the world. While the basics of working with either are essentially the same, some differences do crop up that you will need to tackle.
Setup daily targets & schedule reporting events for all milestones – While development work can often be lengthy and at times it does not yield enough progress on a day to day basis to warrant a status update, mandating a report every day makes sure that the development company is steadily working on the tasks that you have provided them. Daily reports also give you an incremental view of the project and let you notice the little problems that you might otherwise sometimes miss. The more clear you deliverables are with clearly set milestones, the better you are able to see the progress of your project.
Clearly express your needs & be transparent about your expectations – Your offshore development partners cannot do what you do not ask them to do. Clear communication helps ensures desirable results, lets them know exactly what to expect and limits any confusion/mistakes that can occur. The more transparent you are with what you need and expect, the better this offshore development relationship will work for you.
Always be available – We are not saying that you should be working round the clock, just make sure that the development company can reach you on a phone number in times of crisis or high priority. This is especially true for companies in a vastly different time zone which leaves very few hours where both your on-site team and the offshore development team are at work during the same time. Ensure that if possible, they have someone to contact if something goes seriously wrong or if they are stuck on something.
Summary
An offshore development team can truly help your business no matter how big or small you are. Many Fortune 100 companies and small companies are using offshore development to cut costs, save time, have competitive pricing, limit in-house liabilities, reduce HR/overheads and many more reasons. If you are able to manage an offshore development team efficiently and effectively, you can benefit greatly. Just keep these simple tips and this advice in mind, you would be surprised about how much it can make your life easier when working with an offshore development company. If you need any assistance or help with your offshore development, please feel free to reach out to the team at Mind Digital Group.