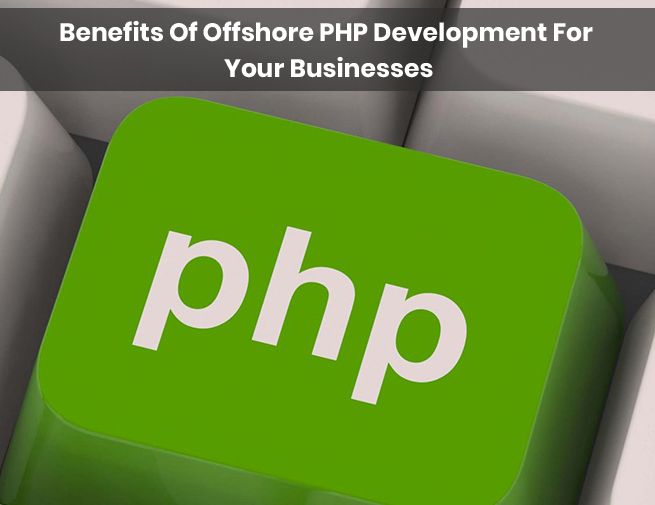 Benefits Of Offshore PHP Development For Your Businesses
In today's fast-changing world of business, the unexpected is often commonplace. To keep up with the rapid changes taking place across the globe within the business world, it is necessary to take steps ensuring you are ahead of the competition. If you are a company that needs development help with anything, one of the best ways to stay ahead of the competition is to consider the benefits that offshore PHP development can have on your business. Below are just some of the business benefits that can take place if you offshore your PHP development.
Technology is evolving, are you?
Businesses of any size have to constantly stay on the cutting edge and be ready for change to navigate the swiftly changing environment. As PC sales decline and smartphone sales continue to rise, the nature of Internet usage is changing. To stay in step with all the technologies of smartphones with multi-core, 64-bit processors and oodles of RAM, websites are growing slicker with the latest in HTML5 technology for better integration of multimedia within websites.
Technology as a result is evolving rapidly and its users are expecting changes which either you as a business can provide or your competitor will. PHP as a development language remains a favored platform for developing cutting edge websites across the world. PHP runs on all the major OS platforms such as Windows, Linux, Mac, iOS, Android and it supports a range of databases apart from being compatible with all web servers.
Offshore PHP Development
In a world where iPhones are all made in China and MRI scans of patients in the U.S. are interpreted by radiologists in India, offshore web development makes a lot of sense. With offshore PHP development, you get the twin benefits of world-class development and very competitive prices. With website development becoming ever more complex, this is a job best left to professionals who know what they are doing and have many years of experience using the tools and platforms you need to stay ahead.
At offshore PHP development firms across the world especially in places like India, PHP development professionals bring many necessary skills to the table. These include knowledge of MVC frameworks like Core PHP, CakePHP, template engines such as Smarty, JavaScript libraries like jQuery and the list can go on and on. At good web development companies, you can take advantage of the various sets of skills that may be required for your development project all in one place.
Online Marketing
You have gotten your offshore PHP development project completed, great! A good website for example is like a billboard, if that billboard sites in your basement then there is no use for it. The next step you need to take is how to promote or market this project or website through the various channels of digital marketing. A good offshore web development company not only has development help but they also have professionals in the areas of Search Engine Optimization (SEO), PPC, Social Media and more. As a large or small business owner you can leverage the expertise of these offshore partners and who better to promote your project than the people that developed it for you.
Conclusion
With offshore PHP development, you can opt for a full spectrum of services that include web development and digital marketing. With the various options you have available such as hiring resources on a project basis. dedicated development basis or really anything you can think of, offshore PHP development can be a very flexible option for your business. Consider hiring offshore PHP development professionals so you can save on HR headaches, money and most importantly on time which is the most valuable for you as a business owner.
If you need any help or assistance with your development or digital marketing help, please feel free to reach out to the team at Mind Digital for PHP or any other technology you need help with.