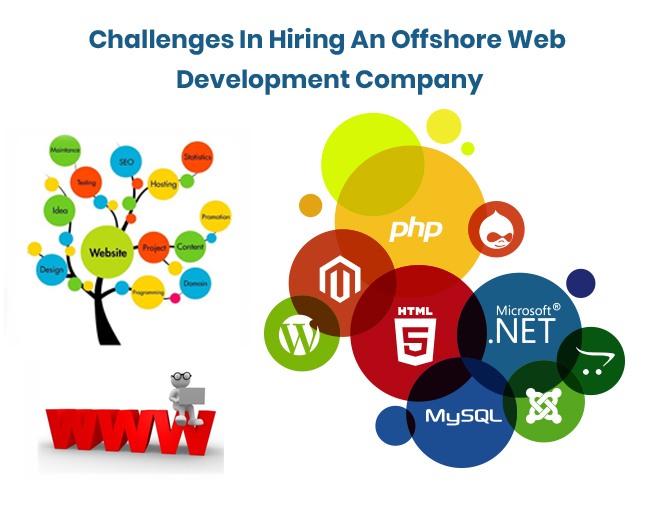 Challenges In Hiring An Offshore Web Development Company
By admin November 26, 2013
Offshore web development has become a booming trend in the last decade. Most businesses in the world are outsourcing web development to offshore development centers located India, China, Brazil and many more. The main benefits being the cost advantage, offshore development skills, and time difference are some of the key factors that are increasing this offshore business year over year.
Offshore development has given many companies small & big, the ability to leverage themselves in ways they never could before. As you may be planning to outsource your web, mobile, or software development project to such offshore development centers, you have to keep in mind that the model has its own challenges. Unless you overcome and watch out for these challenges that some companies face, you will fall flat on your face.
Here are some of the challenges that you may face when hiring an offshore development company:
Communication & Language Barriers: Explaining projects sometimes to offshore development companies is like speaking to a 5 year old child. It can be very challenging to say the least when the actual understanding of English, the culture, and other norms are not easy to say the least. Simple things such as functionality of something may need to be explained several times with the results still not being what you wanted. This lack of understanding with offshore development companies can cost you money and waste valuable time.
Lack of Planning & Quality of Code: If your website looks like it was built on GoDaddy then you really need to ask yourself how did this happen? Majority of focus for some offshore develop companies is to just get the job over and done with, and deal with the consequences later.They spend very little time on planning, understanding the user/client and the actual goals of the project.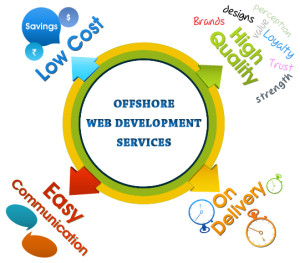 Lack of Advanced Programming Skills: At offshore development centers, the focus can be sometimes on mass production so as a result there are not many true advanced programmers. If there is a need for some advanced coding it will be sloppy, heavy and not functioning the way that it should. For example, if a code can be implemented in 20 lines, it will be done in 100.
Project Details: Since some offshore development companies just want to get the job done, they do not grasp the details of the project. As a result, they underestimate the time to complete projects which will then increase costs and deadlines will not met.
Limited or no Legal Recourse: Since you are located in another country, you truly have no control sometimes of what is being re-sold, re-purposed or what is being done with your information/data. Since it's a different legal system and there is a lack of understanding in that system, it almost doesn't make sense to legally do anything due to the distance and costs associated with it.
(Source- World Bank)
One of the most critical business decisions is to hire a good offshore development company that knows what they are doing. If you are able to find that true partner such as ourselves, you can avoid some of the problems we mentioned above. With that offshore partner, you can truly capitalize on the huge advantages that come with working with an offshore development company. Let us know what your experiences have been good or bad!