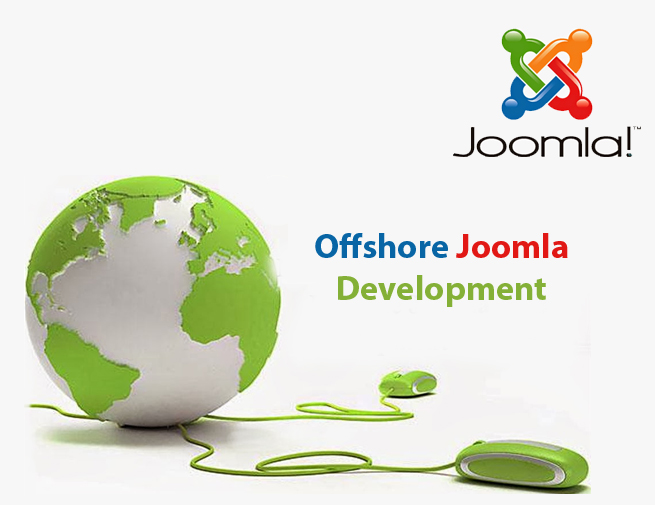 Affordable Joomla Development Can Be Done Offshore
By admin February 23, 2015
The Joomla CMS (Content Management System) is one of the most widely known and used CMS platforms being used in the world today. It is well respected for its ability to easily edit, add and maintain a website with large amounts of content. The Joomla CMS is open source meaning free to use, written in the PHP programming language and can be customized easily around your business needs. If you have chosen to go with the Joomla CMS for your website, then you have made a great choice as many well-known organizations such as IKEA, McDonalds, General Electric and many more rely on the Joomla CMS. If you are looking for an affordable and time efficient way to execute your development then offshore Joomla development is an affordable as well as viable option for your business no matter what size you may be. Below, we will discuss why going for Joomla development offshore in India is a great option that you can seriously consider:
✓ Pay Less – One of the biggest reasons why so many people look into the offshore business model is due to the cost-savings that it gives. For example, a Joomla development professional in the US or Europe can cost you up to 70% more when compared to Indian web development professional. Therefore, the amount of money you can save by working with an offshore Joomla web development professional or company can be quite significant. This money that you save can be further re-invested into other parts of your business or even used on that new watch you have been always wanting to buy for yourself. The bottom line is that you can save money as the amount you have to pay a web development professional in India will be far less when compared to its Western counterparts.
✓ Experience Matters – When most people think of offshore development, one of the first countries that spring to mind is India. The reason for that is that India is the global hub for offshore web development, BPO, KPO and many other technical processes. Companies across the world have been and are dependent upon India as a destination for the expertise that it offers to the globe. As a result of this, respected offshore companies are very familiar with the intricacies and demands of world-class clients across the globe making offshore Joomla development a safe choice in a country such as India who has the experience to deliver what you need. India as a country has more than 1 million IT professionals that are entering the workforce after graduating from multiple top educational institutions every year making it a gold mine for finding and nurturing IT talent. Like anything in life, experience matters and India as a country can be depended on for finding a reputable as well as experienced offshore web development service provider.
✓ Quality Work – A respected and experienced offshore Joomla development service provider is very familiar with the do's, don'ts and best practices when it comes to web development. More than likely, the Joomla offshore service provider has completed many projects with the Joomla CMS making them experienced and well-versed in this area. The more projects and the more experience someone has with something, the better they will be when it comes to working with it. The same goes when you work with an offshore service provider as they know what clients have come to expect and they can deliver you the quality work that you need as they cater to a global clientele.
Summary
Choosing to work with an offshore Joomla development provider can be a very rewarding experience if executed correctly. It can be quite challenging to choose an offshore service provider but if you take the necessary time and conduct the necessary due diligence, it can be a very fruitful endeavor for all parties involved. Ensure that any offshore web development company you choose to work with has the necessary expertise, team, experience and portfolio of experience to deliver what you are looking for. If you are looking an offshore Joomla development company that can deliver exactly what you need, please feel free to reach out to the team at Mind Digital Group for any of your development needs.