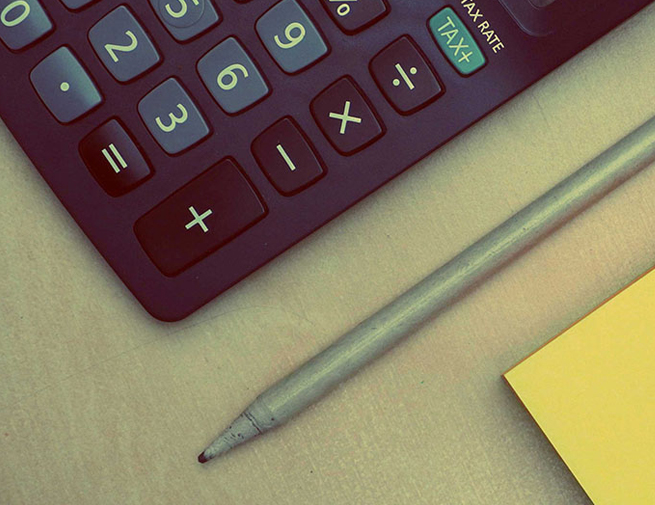 Budget-Friendly Marketing Ideas For Small Businesses
Being a small business is not a crime. The crime is not to dream big and take step towards that direction. Take for instance, the lack of funds or resources should never stop your start-up business from taking a plunge into the digital world and extracting your share of pie. This pie could be anything, even a lion's share, depending on the way you leverage the trends and ideas available there.
It's obvious that the budget of a small business won't ever match the multi-million dollar allocations that big entities keep out for marketing and promotional purposes. But then, great results can be achieved even on a shoe-string of a budget, provided you understand the dynamics behind digital marketing. So, the need is to extract the most out of marketing ideas and make a strong case of yourself in the highly competitive landscape of the digital world.
So, even if your budget is meagre, you should not lose hope and rather look to rise above any constraints. The digital world is quite exciting and more than the resources, it rewards intent and efforts. It ensures prospects for purely for being a multi-channel medium brimming with huge potential. So, it's amazing for just about any entity looking to make it big. Hire a top digital marketing company and start making right noises on the web.
Small businesses and the big world of digital marketing
So, are you running a small business yet harbour big ambitions? Don't you have the clout and budget to break through the 'walls' of the digital world and join the leagues of the elite? Well, worry not, as the digital world is much more than just paid advertising. You just don't have to splash money to get noticed on the internet as there are other ways out to make the presence felt even without making a hole in the pocket.
A small business should understand that –
✓ The digital world is big, vast and full of potential for both sets of players – paid advertising and unpaid promotion
✓ There are marketing techniques and methods to suit entities of any scale and dimension
✓ Avenues are there to gain either short-term or long-term goals, based on the requirements of the business
✓ Marketing ideas are there for even those businesses neither capable of spending big nor wishing to set aside a big budget for marketing
✓ Channel and platform-specific marketing techniques are available to benefit the business and realize its objectives
Marketing ideas for small businesses
No need to feel disheartened when your business lacks budget and resources for marketing itself on the internet. In such cases, all you need is to plan to benefit from unpaid advertising to the core and realize goals in the same way others do. But for that, you have to know what those ideas are, as only then can you go ahead and strike gold.
Here are some of marketing ideas for small businesses –
Focus on driving organic traffic
When you lack budget and resources, the first thing you should try is to look to drive organic traffic. Since paid traffic is what you can't afford, the focus should straightway be on what is feasible and achievable. In fact, such kind of traffic delivers long-term benefits and does not cost beyond the bare minimum.
The best thing about paid traffic is, it needs efforts on a regular basis which is what you can do. In this, budget is secondary and rather feeding to search engines with right content, such as blogs, videos, images etc., holds the key. So, you can devise a right marketing strategy and bring home a lot of organic traffic.
Leverage informative and engaging content
If you're a small entity in look out for marketing on the internet, the goal should be to deliver users constant streams of informative and engaging content. The purpose should be to add value to the users, keep them engaged, win their attention and then wait for them to turn into prospects. So, start using fresh, original and high-quality content across channels and that too, on a regular basis.
You have to devise a marketing campaign laced with explanatory and interesting videos, images and infographics. They have to provide information, clear doubts and add value as only this can drive organic traffic your way. You have to use visuals in a deft manner as they have the power to strike at the right places and convert prospects out of visitors.
Gain the most out of visual messaging
Visual messaging is the way to go for those entities looking to market themselves in the digital world even without spending anything. Since plain and simple texts have limited appeal, you have to look beyond them and try to benefit from visual messaging. By presenting information and messaging in pictorial form, you can stir the imagination of users and hope to win their trust along the way. Maybe that's why, brands are more inclined towards using info-graphics these days to get the messages across.
Similarly, it's highly cost effective to use pictures, arts, graphics, texts and images and take the message in a striking form. If not only saves cost but also ensures great results for your business. So, you need to understand the power and reach of visuals and try to include in your marketing strategy. This is how you gain big even without spending beyond the means.
Benefit from social platforms
Did you know that Facebook alone has a userbase of 1.59 billion users worldwide? Even Twitter is touching the 500-million mark as userbase. They are no more a social network alone; rather, they have grown so vast to become perhaps the most powerful marketing channel. Brands are leveraging social platforms like never before as doing this is extremely rewarding and amazingly cost-effective. These social channels are a hub of activities with users cutting across geographies, demographics, interests etc.
In fact, social feeds or all activities on social sites are now a ranking factor. Which means, anything done there can help you gain traffic. Plus, they are a great way to set-up a two-way communication with users and reach to the target audience. They reach and impact is so vast that you, or any brand, just can't avoid them. So, plan your social media strategy with care and realize your marketing goals in a cost-effective manner.
Trust e-mail marketing and quizzes
Don't be in doubt as e-mail marketing still works and delivers great results when used as a marketing technique. It is perfect for businesses short on resources, as its reach is huge and rewards are big. Plus, you can reach to the audience directly and convey your brand message. This form of marketing will be relevant till people use e-mail and you should understand that well.
Similarly, it pays to run quizzes and contests and keep users engaged and hooked. They do help in creating brand awareness which you can capitalize upon and get prospects. Both of these marketing techniques are good particularly when you want results in a cost-effective manner.
Get quality links
Links continue to be a powerful way to give weight to the website and enhance its reputation in the eyes of search engines and customers alike. They are cost-effective to get, so the focus should be on seeking quality links but only from popular and reliable sources. This in turn has a positive impact on the rankings and helps get more traffic your way. However, not being ethical in getting links can cause a great damage to your brand building.
So, how would you approach this task of getting links? Start guest posting, forge a rewarding two-way relationship with a popular site or blog and focus on quality content only. Go about getting rick links as only this can enhance the value of your website which in turn can help you get more traffic.
Event hosting and freebies
Small entities and event hosting? Are you kidding? Giving away freebies? Yes, it's possible but with a slight twist. For event hosting, no need to invest in physical infrastructure when the web has far greater reach and clout. Web-based webinars are now quite a rage among small firms to reach to the audience, create brand awareness and generate prospects. Their reach is not limited by geography and this is where they matter the most.
Similarly, you can choose something reasonable yet value-addition items to give away as freebies, such as e-books, coupons etc. The freebies could be anything that informs, enriches or entertain users and help create brand value. Clearly, you have to come with a right plan on this front as the potential is really big here. So, devise a right marketing strategy and take your small business forward.
In overall, digital marketing India is something you have to benefit from no matter whether yours is a small business or a million-dollar empire. In either way, the internet is vast and rich in prospects and you just have to use right tactics to get the most out of that.