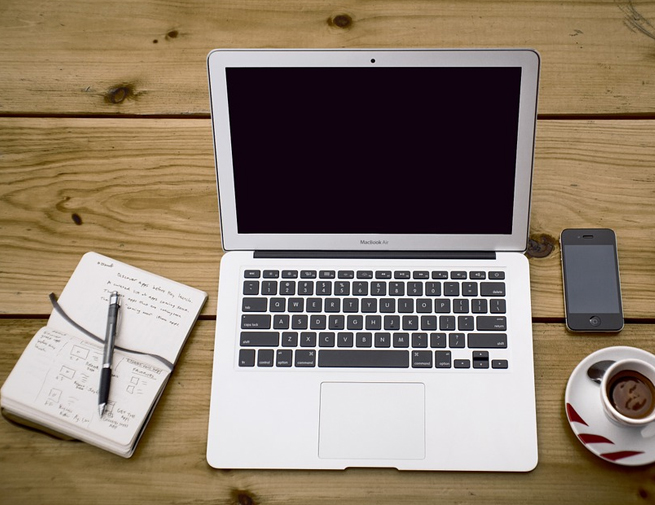 Why Businesses Should Take Blogging Seriously?
Did you know that businesses that use blogs get 67% more leads than the rest? Or, those with blogs have almost double inbound links than the rest? Similarly, 8 out of ten consumers trust information, advice and suggestions from blog and while some 6 out of ten make a purchase based on the recommendations by a blog? Clearly, blog goes a long way in marketing your business on the internet and this is something you have to keep in mind.
Further, businesses should understand the utility of content marketing in boosting visibility and presence in SERPs. And blog is a part of that marketing effort – it's a tool to connect with the audience and enrich them with relevant information. In fact, blogs are just a perfect way for businesses to build a rewarding relationship with customers without spending beyond the means. It is very effective in generating quality leads as well.
Blogging can help your business in more than one way, including –
✓ You can connect and engage with the audience in a cost-effective manner
✓ Right information and suggestions can be provided to the target customers
✓ More credibility can be built and more business can be generated with blogging
✓ Blogs help prospects to find your business online and set up a mutually-rewarding relationship
✓ Relevant content and information is shared with customers to influence their buying decision
✓ The business' visibility and reach gets a big boost
From the above, it's quite clear that blogging comes with a variety of benefits and businesses just can't ignore this. The best part, it's a cost-effective way to market your business and win prospects for it on the web. So, if you run a business, blogging is something you just can't ignore.
Here are benefits associated with blogging for your business –
1. Market Research
Blogging is an effective way to understand the audience better. You can know what contents or information of the blog get more interests and attention from customers or users. The back-end of your blog will be very helpful in giving an insight into customers, their preferences and areas of interest. Many bloggers even get feedback from the audience and pose with questions to understand their responses better.
2. Superior brand visibility through SEO
Blogging is a helpful way to enhance the brand visibility by leveraging the power of SEO. You just have to lace your high-quality content with right keywords and relevant idioms or phrases for it to work better in search engines. With quality content on your blogs, users will come to you for information and value and this is how traffic goes up.
3. Engagement with customerss
Blogs are a very powerful way to boost engagement with customers. They can help businesses engage in two-way communication with their audience and understand their better. Blogs should enable comments, ask questions to customers, seek feedback and ensure that customers have reasons to interact. The more is your engagement level with customers, the more a business will benefit in the long run.
4. Communicate your brand message
Blogging is an effective and cost-efficient tool to communicate your brand message to audience and establish connect with them. You can clearly specify the mission and vision you have, describe your ethos and values and convey the USP that drives you forward. All this can be specified even without giving sales any visible thrust and by looking to add only value to your audience.
5. Share business information with customers
Many businesses use blogs as a platform to share relevant information with their customers. You can do the same so that nobody suffers from the lack of information or knowledge related to your business. From announcing any product launch to any planned outage, all can be posted on the blog to let customers stay informed. A blog should serve as a place where all official business announcements will be made.
6. A bit of brand promotion
Although blogs are a helpful way to engage in brand promotion, you should avoid overdoing this as the major aim should be informational alone. You can announce coupons, discounts and offers sporadically but doing excess amount of promotion might do more harm than benefit. So, let your blog serve chiefly as a source of information where you can do a bit of promotion along the way as well, and not the other way around.
7. Give personal touches to content
Your blog will be effective only when it strikes customers at some level. So, you can't expect corporate words and jargons to move them much. This is where the magic of giving customers content laced with personal touch will work a lot. Rather than talking in corporate lingo, focus on hooking them with real human stories that are part of your business. This will definitely boost the engagement level.
8. Add value to customers
The real purpose of blogging is to add value to customers, or give value to users. Nobody would read a blog if it's not offering something of value. Be it information, enrichment or entertainment, the blog should be a source where customers can get something. Unless that happens, you can't expect blogging efforts to pay as much dividend as it normally does.
9. Building relationship
Blogging should be treated as a long-term strategy. It never pays results immediately. You just have to continue posting quality content and look to add value to customers. This way, you build relationship with customers on the back of providing them relevant and helpful information. You also network and grow your presence and influence both. This is how the business gains in the long run.
10. Building credibility
Blogging is seen a helpful way to build credibility in the market on the back of enriching customers and adding value to them. Your content becomes a source of information to customers and they visit it over and again to gain value. Similarly, you guide customers and offer them right information. This is how your blog and content attain credibility and it wins your repeat customers in the long run.