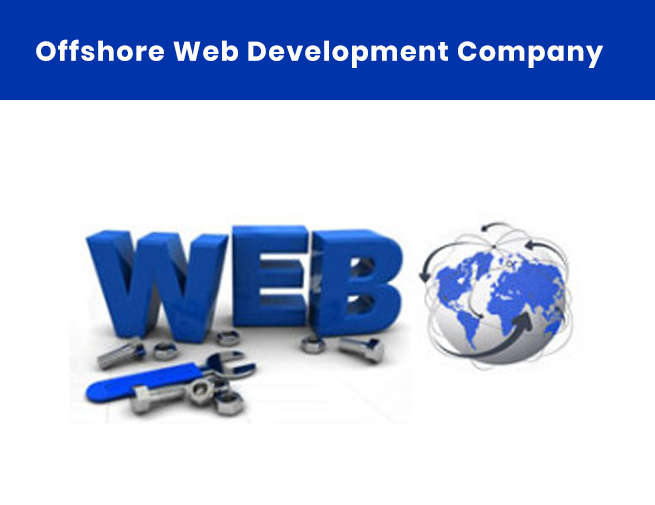 Considerations When Hiring An Offshore Web Development Company
By admin September 2, 2014
The World Wide Web has become ubiquitous today and there is simply no way to avoid it. The Internet has pretty much made it mandatory for every small, medium or large business to be present online so that they can remain competitive and visible to consumers online. As a result of this significant need, websites and an online presence is compulsory therefore offshore web development has become an extremely sought after service. One of the driving factors behind the mass adoption and penetration of the Internet is that the accessibility of the Internet has become extremely easy with 3G, wireless dongles, Wi-Fi hotspots almost everywhere along with a whole host of others. Consumers today can easily and quickly find any product or service they need through a smartphone or tablet with a simple Google search. Naturally, the brand that has a strong presence on the Internet and has listed out its services or products for people to find easily will be able to attract more customers.
Website development is a specialized field and most companies need to either hire web developers and designers internally or outsource this business function. Therefore, a viable solution is to consider offshore web development due to the cost savings that can be had along with the lack of risk associated with it. The world has become global with communication methods making it easier than ever to monitor and coordinate with a team no matter where the are physically located. There are pros and cons for both hiring internal resources or going for offshore web development. The benefitsof internal web development is the ability to completely control everything but the downside is the cost of hiring an internal resource, HR headaches and the operational expenses such as software/hardware. The downside of offshore web development is the lack of control, time difference in some cases, quality control but the upsides are tremendous if you are able to find the right development partner. A good offshore web development partner must be chosen after you have completely assessed what you and your company need. Offshore web development in India is a leading choice amongst companies across the globe and today it is by far the largest provider of offshore development. The reasons for choosing India is the cost of labour being low, the lack of communication problem as almost everything is taught in English and the fact that India as a country is very familiar with the outsourcing business model.
What to look for in an offshore web development company before working with them
To cater to the significant increase in the number of companies that are using web development services offshore, many companies have come up in the past couple of years. These companies sole function is to work with companies across the world in different countries specifically for development related work such as websites, mobile applications, multiple CRM systems and different software solutions. Before choosing an offshore web development company to help you with any of your development needs, some factors should be considered such as the following:
Reputation of the company – A website is a very important tool for a company to communicate with current customers and potential customers, therefore it must be developed dexterously. The offshore web development company you choose to work with must have a good reputation and have an impressive client base that showcases the type of results you are looking for. In addition, they should have an ample amount of client testimonials and references that speak highly of them regarding the work they have completed. Ensure that you speak to some of these customers that will be able to share the experiences that they have had. A good or bad reputation speaks volumes about a company no matter what industry they are in.
Technical expertise & skill set -Delivering a website or for that matter any type of development project requires an attractive design along with great functionality. The offshore web development company you work with needs to have the staff that possesses the technical expertise to deliver exactly what you need. Ensure that you interview and speak to the team that will be deliver your project and not just the salesperson so that you can gauge and see how capable they are. Ask them for sample projects they have delivered that are similar to yours along with theirthoughts on your project as sometimes you will be pleasantly surprised as to the ideas they might give you. Also, see if they are certified in certain technologies and if they possess any partner certifications that are achieved when you reach certain milestones. The technical aptitude and skills that the offshore web development company possess will surely be a direct reflection of the project outcome.
Cost-effective & quality – The main driving factor of going with offshore web development is the cost savings that a company can take advantage of. This is definitely the most important factor but should not be the end all be all decision making factor. Companies that are desperate for business will sometimes go way below market prices just to win the business but this can be catastrophic. If a company can offer you such a low price that means they pay the staff low salaries which means in majority of cases that the quality of this staff will be sub-par. You should have a good balance of a competitive price but also not too low as this will compromise the quality of the output you will receive. Go with an offshore development partner that has a good price but also has the quality as you don't want to be doing your project again or face major delays which will in turn end up costing you more money in the long run.
Summary
Opting for offshore web development is a great idea in today's competitive marketplace. The money that you can save by developing things offshore can be spent on other parts of your business such as improving infrastructure, hiring additional staff or any other aspects of your business that you wish to improve. Finding the right offshore partner can be a daunting task but if you look carefully and go through the necessary checks, it can be a rewarding business decision. If you are looking for a reliable, experienced and trusted offshore web development partner, please feel free to reach out to the team at Mind Digital Group as we would be more than happy to work with you.