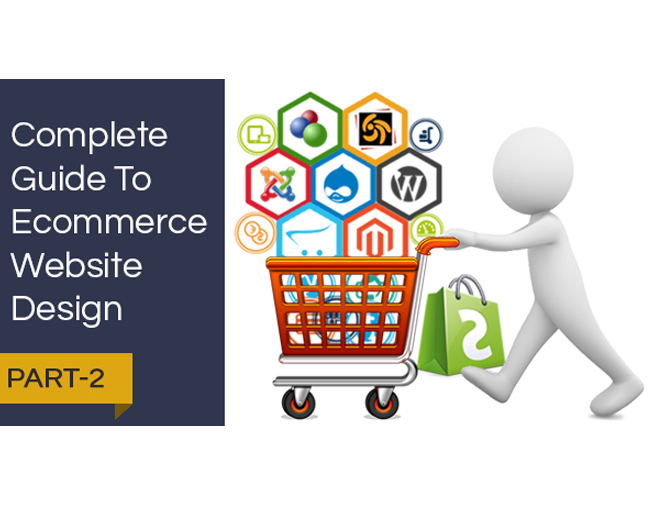 Complete Guide To Ecommerce Website Design – Part 2
By admin September 20, 2016
Tips and best practices for ecommerce websites
A successful ecommerce website is like a successful movie — many elements have to come together and work to create a great final product.
A great hit movie will most likely start with a great script and a great screenplay — whether original or adapted. And then the screenplay has to be translated onto the screen by a great cinematographer and director who depend upon the great acting talents of the actors and actreses who portray the characters of the screenplay on screen.
A successful ecommerce website will have a superb look on all devices and screen sizes. It will have fantastic user experience (UX) built into it right from the Home Page right down to the Product Pages and checkout pages.
A successful ecommerce website will need to have both on-page and off-page search engine optimization (SEO).
Some Hollywood movies become blockbusters by using cutting-edge special effects that require big budgets — Titinic, Avatar, and so on. Their ecommerce counterparts could be Amazon, Nordstrom, Macy's, Bergdorf Goodman and so on in their respective niches.
But memorable movies need not have big budgets — Rain Man, As Good As It Gets are examples. Similarly, startup and small business ecommerce websites can have website features or other aspects to their business that are similar to or even better than what is available on the blockbuster ecommerce sites named in the previous paragraph.
So, here are some tips to implement and some checklists to complete to build a blockbuster ecommerce website.
1. Make Your Home Page as Distinguished, Distinctive, Recognizable and Familiar as Harrison Ford
A movie's success is, to a certain extent, guaranteed when you've big name actors in leading roles. Hire a Harrison Ford, Tom Cruise, or George Clooney and others in their league and you have a good chance of a superhit movie.
Your ecommerce website likewise needs a similarly recognizable persona. It will take a great and prominent brand logo, a single, prominent, high-quality image, a simple and intuitive main menu and product categories on the main men, and finally a prominent search box at the top to build a site home page that will be a foundation for your online store's enduring success.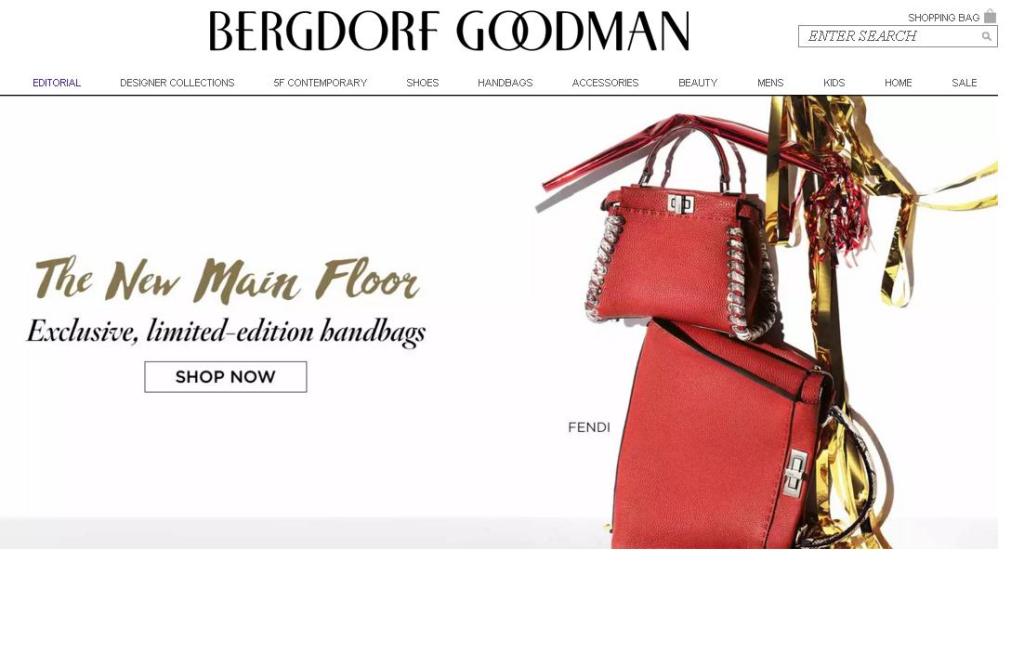 (Bergdorf Goodman uses a single image on its Home Page)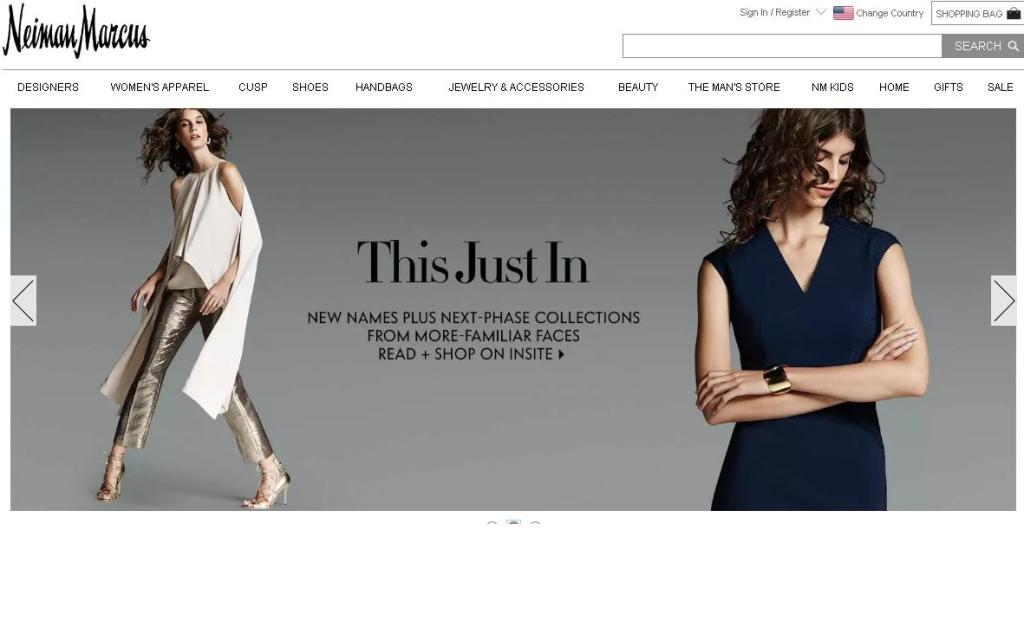 (Neiman Marcus has a slideshow of three images on its Home Page)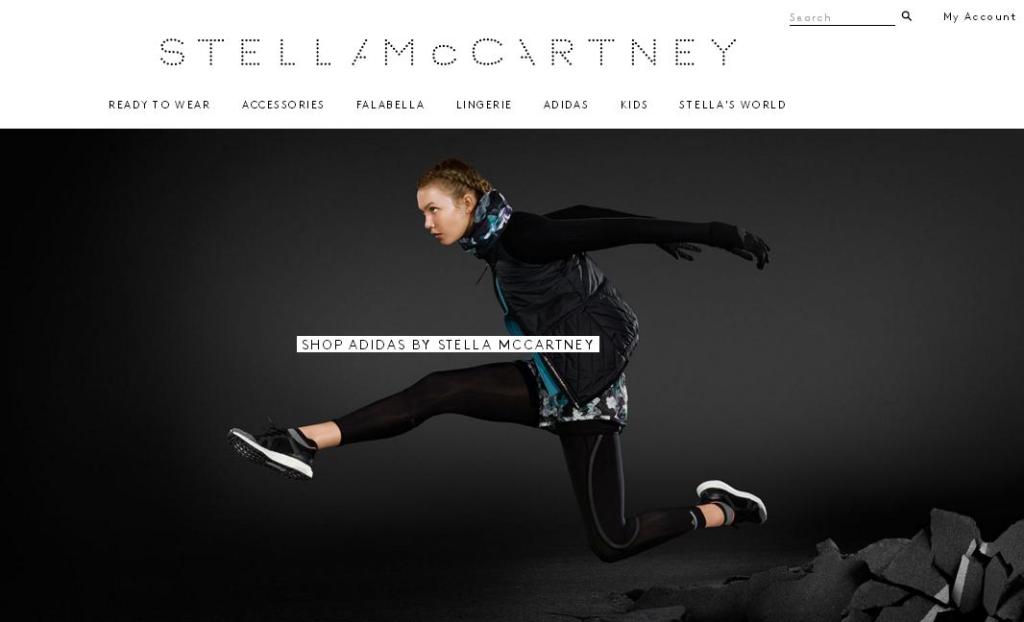 (Stella McCartney's site has a different take on images on the Home Page)
You can ensure your ecommerce website has these home page elements in place by going for Magento ecommerce development by a professional Magento development company.
2. As Responsive As It Gets
A great story and screenplay is the foundation of a memorable movie like As Good As It Gets. Similarly, building a responsive website is an essential foundational requirement for an ecommerce website's success.
Luckily, there is no lack of variety and choice when it comes to responsive themes for all the different ecommerce platforms. You can work with your Magento ecommerce development partner to select a responsive theme for your online store which will help you build a successful online business.
There are various responsive Magento themes that are designed keeping various businesses in mind. A professional Magento development company will help you select the right and best responsive theme that is designed for your business vertical.
Is your online business going to be about specialized sporting gear — from boxing gloves to basketball hoops — or an online made-to-order home delivery bakery and cupcakes service? Perhaps you are planning an online store and sell other specialized food items. Do you plan to venture into food or drinks or perhaps combine both? Why not? Online jewelry stores are a good idea as well and there are good responsive Magento themes for that! What about something functional … or artistic, like an online furniture store?
Here are more responsive Magento themes categorized into fashion stores, shoes stores, electronics stores, lingerie stores, cycling store, game store, car store, book store, bakery store, jewelry store, kids store, traveling gear store, tools store, sports store, plumbing supplies store, packing products store, fireworks store, art store, clothing store, mobile store, beauty store, furniture and interiors store, gift store, weapons store, marine store, antique store, restaurant store, T-shirt store, food & drink store, digital store, wine store, wedding store, auto spare parts store, pets store, supermarket shopping store, sunglasses & eye wear store, toys store, apparel store, candy store, and so forth.
Browsing all these Magento responsive themes might even give you insights about possible new online business ventures you might want to start? At any rate, if and once you have decided on your online business venture, you should check out the websites of your peers and competitors to see what they are getting right and what they lack in terms of website features that you might offer on your own ecommerce website as a competitive advantage.
3. Mobile is The New black
Mobile ecommerce is the new growth engine of ecommerce. Paypal research shows that global mobile commerce growth is thrice eCommerce growth. Mobile commerce in the US is projected to grow at a rate of approximately 30 percent each year through 2016.
ABI Intelligence report states that by 2020, mobile commerce will make up 45 percent of total e-commerce or $284 billion in sales. That's more than three times what's expected for 2016: BI Intelligence predicts mobile commerce will hit 20.6 percent of overall e-commerce, which is $79 billion.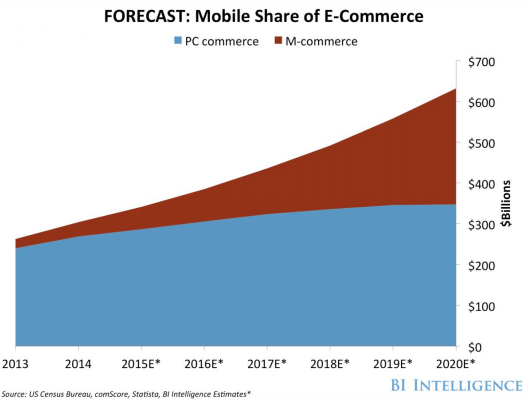 "Millennials use their phones as their primary device, and as they make more, they'll spend more. And on the retailers' end, they are going to create more opportunities for people to buy," said Jaime Toplin, a research associate with BI Intelligence.
Meanwhile, eMarketer expects "US retail mcommerce sales will reach $123.13 billion in 2016, a 39.1% increase over 2015 and more than double the amount in 2014. As a result of this rapid growth, mcommerce will account for just under one-third of retail ecommerce sales and 2.6% of total retail this year."
"The bulk of this growth is happening on smartphones. Smartphone retail mcommerce in the US nearly doubled in 2015 to $39.40 billion, a 95.8% year-over-year increase. Although the growth rate will slow down to 49.9% this year, absolute growth will be roughly the same: nearly $20 billion additional sales," eMarketer notes.
To make sure you ecommerce business does not miss out on all the mobile action, your website will need to go beyond just being responsive and be mobile-optimized. If customers want to browse the options on your florist or bakery website and then quickly want to add an item to the cart or check out an item's price or note down your business contact info, they should be able to do all of these without any hassles.
Your mobile-ready ecommerce website should be fast loading as this is a major factor in deciding whether users will use your website or bounce away. Ideally, it should load in less than 3 seconds. A listing shows how some of the leading ecommerce brands in the world are losing out in the mobile ecommerce segment.
Of course, you cannot have a website without beautiful, high resolution product images on the home page as well as on the product pages. So, it will be a balancing act between choosing good quality, optimized images and making sure the site loads reasonably fast on mobile devices.