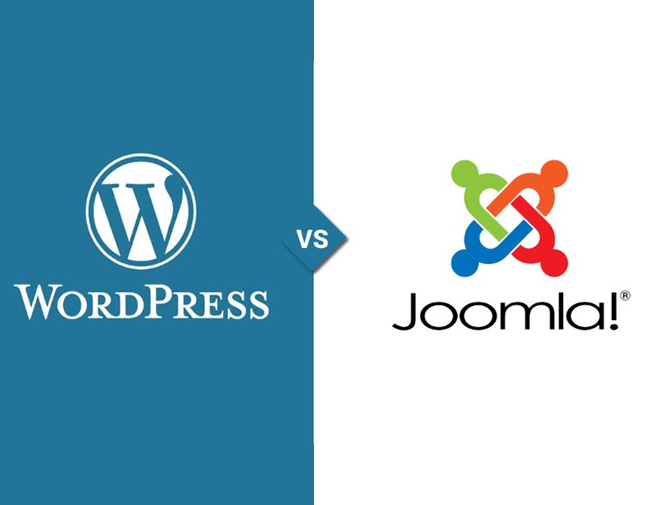 Should I Go For WordPress Or Joomla Web Development
By admin December 31, 2014
The growth of the World Wide Web has been immensely aided by the underlying commonality  of standards — the TCP/IP protocol, the HTML that is used to design websites, the IPv4 and IPv6 addressing protocols and so on. The standardization of HTML that is maintained and overseen by the World Wide Web Consortium (W3C) also helps in a smooth adoption of emerging technologies and capabilities.
The complexity of websites have no doubt increased exponentially from the days when Tim Berners-Lee designed the first rudimentary web pages at CERN. Now websites are expected to play video, be responsive for smooth display on desktops and smartphones, and they are also expected to load in a lightning fast manner as user expectations have grown and their patience has decreased simultaneously. Before we get into WordPress development or Joomla development, let's discuss some other things.
With fast broadband internet enabled by 4G LTE services, mobile internet browsing is the name of the game. There are more than three billion internet users in the world and companies like Google, Tesla Motors and Facebook are thinking up revolutionary new ways to take the Internet to the next three billion people using balloons and small satellites.
Website development has become more or less a simple affair with a few widely used platforms like WordPress, Joomla, Magento, and Drupal to meet different needs of business and website owners. With the minimal cost involved in booking a domain and getting a bare bones website up and running, the number of websites has grown past one billion. Since every device connected to the internet needs to have a unique IP address, the billions of computers and smartphones has ensured that IPv4 addresses have been exhausted entirely and we have moved to IPv6 addressing which has increased the availability of unique IP addresses keeping in mind the emerging Internet of Things where home appliances like refrigerators and smart lights and much else will also be connected to the internet.
WordPress Development & Joomla Website Development
The exponential growth in the number of websites has of course meant that it has become increasingly more difficult to stand out among thousands if not tens of thousands of competing websites in every niche. The capability of websites has grown. The websites have to simultaneously display YouTube videos, have social sharing buttons, and blogs and other Search Engine Optimization (SEO) features for good placement in the search engine result pages.
This is where professional WordPress development and Joomla development comes into play. If you are a newspaper, then you might want to install a metered pay wall like The New Yorker, The New York Times, The Wall Street Journal, the Financial Times of London, The Economist of London, the Washington Post, and others. Of course, newspaper articles will need to be categorized by country and topic as well as being searchable by topic or content and author name.
Similarly, Ecommerce websites need to allow for product display by category, product catalogs and browsing. They need to show availability of a particular product, how many copies of a product have been sold and how many are available and so on. You need to show which are the hot selling items and which products are being sold at a discount.
You need to integrate shopping carts and payment gateways to your Ecommerce website and enable people to sign up for your Ecommerce website as well as choose if they want to receive promotional emails. Choosing to go with WordPress development is a safe choice obviously since it is the most widely used CMS platform in the world today. However, even if you opt for Joomla development, you can't go wrong since Joomla is also a very popular CMS choice if you are looking to update content frequently.
A dating or social networking website will have features such as account creation, profile set up, searching for people, making friend requests, chatting features, and so on. Consumers are being empowered these days in numerous ways — from Amazon reviews, to Yelp reviews as well as posting reviews on Google+ pages of restaurants and other businesses who choose to create their Google+ pages. Consumers can assign such businesses one to five stars based on their experience.
Businesses also need to be present on all the social media platforms that their customer like: Facebook, Twitter, Pinterest, Tumblr, Google+ and so on. Social media enables interaction between businesses and their customers. Airlines can use their Twitter and Facebook accounts profitably for fast communication with their customers when delays are caused by snowfall or other weather events. So, no matter if you choose WordPress development or Joomla development, you can't really go wrong either way.
Website Development & Digital Marketing
The best and most cost effective WordPress and Joomla development services are offered by offshore Indian web development companies like Mind Digital. But website development is not a standalone activity or a one-time activity. Choosing which CMS to go for is really a business choice. If you are looking for a simple, user-friendly and easy to manage CMS, then WordPress development is a great choice. On the other hand, if you have a website that has thousands of pages that needs to be managed efficiently, then Joomla development is the way to go. But choosing WordPress or Joomla for your development is not really the biggest thing you need to look at, it's the digital marketing and promotion of that website which is the key to success.
As search engines such as Google introduce frequent changes to their search algorithms, websites have to stay on top of those changes and be aware of the implications of changes to search algorithms. Google's Panda and Penguin updates can impact a website's placement in the search results. When Google recommends that sites go for microdata markup such as Open Graph or Schema.org markup, those websites who use those markup have a definite advantage compared to other websites who don't use those markup. No wonder top news websites like the NYT and the WSJ have embedded microdata markup on their websites.
All this is part of the broad activity of SEO. Making sure that websites are mobile-optimized is a form of SEO since Google takes that into account when determining the search rank of a website. Professional SEO experts will ensure that websites have all the on-page and off-page SEO elements in page.
SEO Also Means Social Media Marketing & Content Marketing
After you have developed a superlative WordPress or Joomla website, the next step is to go for a sustained campaign to increase your business' and website's visibility. A major part of that effort will be Social Media marketing. You need to determine where your potential customers are: Facebook, Twitter, Pinterest, LinkedIn, Google+, YouTube, Tumblr, Instagram, to name just a few of the popular social media platforms.
Once you decide where you want to be present, you have to create complete business profiles on those social media platforms and use your business logo and other relevant images as per the needs of that particular platform. Then you have to start posting content regularly on those platforms. Each platform has users who have different browsing behavior. Facebook users may log in early in the morning and during weekends while Twitter users may like to log in occasionally all through the day and at lunch time. The company that you work with for your WordPress or Joomla development can help you with more than just developing your website.
You have to tweak your content posting pattern to mirror the behavior the users of that platform to gain maximum traction from each social media platform. You have to develop the right content calendar and posting frequency. You can go for both original content as well as curated content. Each type of content has its benefits. You may need to post videos to YouTube or even create Vine or Instagram videos for marketing purposes. All this is part of an integrated Social Media marketing strategy.
Similarly, content marketing has grown in importance in recent years as Google has shown preference for new and original content in search rankings. Websites have grown fond of posting content to their blogs. Every major tech company — Google, Twitter, Microsoft, HP, Tesla Motors, IBM — has one or more blogs where they talk about new products or features or enhancements. These blogs serve many different purposes. Above all, maintaining a blog on a website is more or less free and websites can attract a lot of new website visitors via these blogs.
Companies can talk about the features of their products or they can offer solutions to technical problems on their blogs. Content marketing and Social Media marketing can work in conjunction with each other and both are entirely free. The company that helps you with your Joomla development or WordPress development will be able to easily guide you on the intricacies of digital marketing.
Conclusion
All of the above show how complex website development and promotion has grown. It's an activity for professionals to handle. WordPress and Joomla website development at a professional offshore website development company such as Mind Digital along with smart online promotion campaigns can pay rich dividends in terms of growing your business and attracting new consumers to your business. So, it's not really a choice of which CMS WordPress or Joomla to choose, it's about having the right mix of activities that can help that website get found online. If you are looking for any development help, please feel free to reach out to the team at Mind Digital Group.