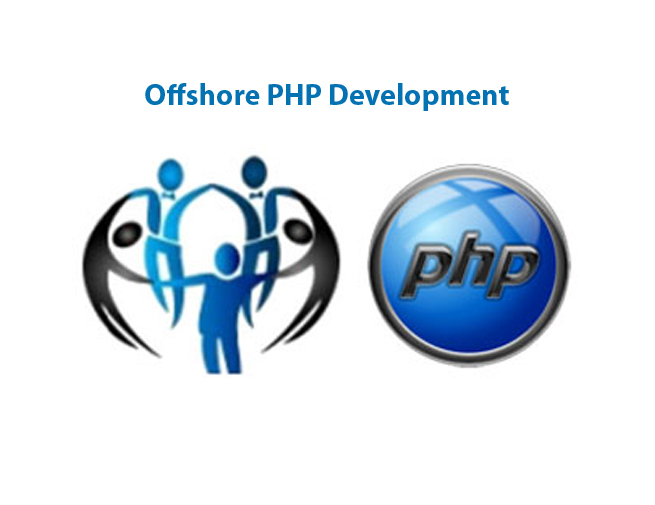 Grow Your Business With Efficient Offshore PHP Development
The secret to having a successful business is to spot business opportunities before others do and take advantage of every available opportunity to increase the profitability of the business. While the computer mouse was developed at Xerox, Steve Jobs was the visionary who saw its consumer potential as part of a PC. Similarly, if you are looking to grow your business you need efficient development and offshore PHP development in India is that solution.
A successful business not only innovates in technology but in other aspects of having a successful business as well. Every smartphone and cellphone maker — including Apple — takes advantage of the strength of China as a manufacturing hub. Companies resort to various methods to save on taxes — such as registering themselves in offshore locations or keeping the bulk of the cash and profit generated abroad. Apple and GE are masters at this so every business can take advantage of this as well.
Similarly, GE was a pioneer in offshoring low end customer service representative jobs to call centers in countries such as India. Now, India is leading destination for a wide range of offshore development activities. India is a recognized world leader in offshore software development with many leading development companies so you need to take advantage of offshore PHP development offered out of India.
Offshore PHP development, however, is not just confined to software development. Many other sorts of offshore development companies are involved in a wide range of activities including web development, online marketing, and digital marketing and so on.
The infrastructure of the World Wide Web enables many of these offshore PHP development activities to take place more easily than ever before. With the easy and wide availability of broadband internet and video conferencing and calling facilities including Skype providing multiple facilities, it's normal for global companies to have offices in multiple countries spread across many continents.
Even individuals, entrepreneurs and small business owners can get the benefits of offshore PHP development by hiring offshore development companies to take care of a range of activities: offshore web development companies can be contracted for web development, and offshore companies providing virtual assistants can be hired for tax filing, scheduling, airline ticket booking, and other secretarial services.
Offshore PHP Development
Among the various offshore PHP development companies, offshore software development companies based out of India and offshore web development companies based out of India have built a global reputation for themselves with their quality manpower, global delivery model, and cost-effectiveness.
In terms of website development, apart from providing cutting edge websites that conform to the latest HTML5 standards and have responsive web design technologies for perfect display on all screen sizes, Indian offshore PHP development or web development companies will charge anywhere from one-third to one-fifth compared to their American and European counterparts.
Hence, a web development project which may have set you back by $20,000 if undertaken by an American web development agency will only cost you $5,000 if the project is offshored to an Indian offshore PHP development company. Not only are the cost savings significant, they will add up as well if you plan to hire technical staff for website support or go for digital marketing activities.
Hiring an Indian offshore PHP web development partner with a good reputation will get you a capable partner who will take care of the entire web development lifecycle as well as provide post-project support.
Multiple Benefits of Offshore Development
The benefits of offshore web development are truly wide ranging. With Indian offshore web development companies, you can be assured of having no language barriers since Indian technical professionals are fluent in English.
When you are looking to establish a long-term business, you have to think about the long-term and plan accordingly. When you partner with an offshore PHP development company or any type of web development, you get additional services such as search engine optimization (SEO) for affordable rates.
With the growth of mobile consumers, Google itself is changing its search algorithms to favor websites that are optimized for mobile. Hence, it's important to design websites that meet Google's criteria about what a good mobile-ready website should have.
The multiple Google algorithm changes — Google Hummingbird, Google Penguin, Google Panda — are indicative of the relentless pace of change in both search technology and they are often driven by changes in consumer behavior. For example, more mobile Google search means more voice search and more natural language search. Prompted by these changes in user behavior, Google is trying to get better at answering the questions put to it by users using voice search.
But that's just one example.
The explosion in Social Media is another huge change. To better connect with existing and potential consumers, social media platforms are a valuable tool for companies. Similarly, content marketing has grown in importance as Google has started giving more value to original content. So, companies need to have blogs, newsletters, infographics, and tutorial videos and so on to provide information to the consumer and pull them into the marketing funnel.
These new marketing techniques are different than traditional marketing techniques. Most of these are free. Of course, companies may need to spend dollars in PPC advertising or banner ads and so on but those often have only short-term benefits. A rise in ranking in search engine results, on the other hand, obviously offers advantages in the long-run.
Conclusion
Keeping all these factors in mind, offshore PHP development or any type of offshore web development is a powerful way to give your business a definite competitive advantage. Ensure you have gone through all the due diligence to generate the best possible outcome when choosing an offshore PHP development company. Let the experts take care of your unique web development needs while you concentrate on growing your core business without any distractions. If you need any help or assistance with your offshore PHP development or anything else, please feel free to reach out to the team at Mind Digital Group.