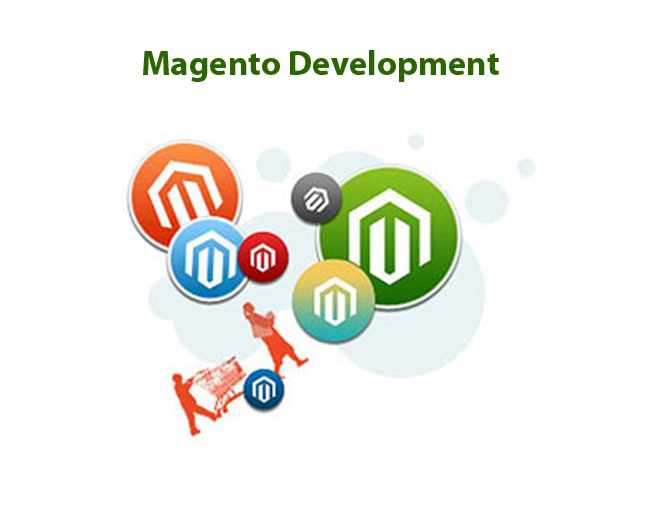 Magento Development Is A Smart Business Decision
By admin September 22, 2014
The success of your business rides upon the types of decisions that you make. Hence, one of the most challenging parts for an entrepreneur is to make decisions that help his or her business to allow it to get to the next level. Many business owners large and small realize the immense opportunity that is online and therefore aim to create an Ecommerce website to showcase their products or services. Opting for Magento development is a great choice due to the features, functionality and options that it offers its online store owners. They are an immense amount of options available in the market when it comes to building an online store but choosing to go with the Magento CMS (Content Management System) platform is a smart business decision.
It's no surprise that Magento development has been chosen by the likes of Olympus, Men's Health, Samsung, Lenovo, Nestle and many more well-known global brands. This just clearly re-emphasizes the ability and stability that the Magento CMS platform offers its webmasters and site visitors. Below, we will take a brief look at why choosing to go with Magento development is a smart business decision no matter what your Ecommerce needs may be:
✓ Superb functionality
There are countless numbers of Ecommerce sites on the Internet which means that you need to give an exceptional experience to your site visitors to stand out from the crowd. With Magento, you are able to offer your customers multiple payment options, multiple languages, multiple currencies, one-page checkouts, product reviews, product comparisons, customer accounts, coupons, discounts and much more. Magento comes with almost any out-of the box feature you can imagine making setting up an online store easier than you ever thought possible. Choosing to go with Magento development allows you to give your Ecommerce visitors superb functions, features and a memorable online shopping experience.
✓ Flexible structure
Unlike other CMS platforms, Magento development and customizations are easy. From a development aspect you can easily re-use code, debugging is a breeze and the maintainability is a cinch with Magento. In addition, hiring a Magento development resource is easier and budget friendly when compared to other technologies such as Python, .NET, Ruby on Rails and so on. In addition, you can easily add, edit or change your products or services within the Magento CMS even if you have a limited technology background as it's very easy to use/learn.
✓ Multiple stores
Choosing to go with Magento development allows you to take your business to the next level when you need to. If you have one store or plan to build multiple stores, Magento allows you to manage everything from a single admin panel which gives you the ultimate flexibility long term as your business grows.
✓ International expansion
Your initial Magento development needs might be limited to your home country but how do you take it to the next level. With Magento, you have the ability to take your store to an umpteen amount of countries and reach a global customer base. Magento allows you to offer your site visitors a live currency convertor, multiple currency payment options and multiple languages allowing you to be a global Ecommerce player when the time is right.
✓ Extensions
Magento has thousands of free and paid plugins/extensions that are easily available. Chances are that if Magento doesn't do it out-of the box, then an extension can easily be acquired to help you do just what you need. Almost anything you can imagine can be done or has been done with Magento development. Lastly, if you need any customizations done which have never been done before, you can easily find a PHP Magento developer to help you with your development needs.
✓ Community
Since Magento development is so widely used across the world as one of the go-to choices for an Ecommerce store, the community of users/webmasters is immense. You can easily find questions and support to almost any question or problems you may be facing with the Magento.
✓ earch Engine Optimization (SEO) friendly
Magento is very SEO friendly as you have the ability to completely customize URL's making it friendly for the search engines. In addition, you can easily create a Google site, Meta-information for products/services can be added along with many more SEO friendly aspects. Creating an Ecommerce site is one thing, but getting it ranking high on the search engines is another. By choosing to go with Magento development, you get to have an Ecommerce SEO friendly site that can be found ranking high in the search engines.
Summary
Choosing to go with Magento development is a superb decision. If you are looking for an intuitive, robust, feature-rich, easy to manage, and fully functional Ecommerce site, then the Magento CMS platform is your weapon of choice. You will not be let down by choosing Magento as thousands of Ecommerce owners across the world have chosen to go this route and are happier than ever. If you are looking for an experienced, reliable and trusted Magento development partner, please feel free to reach out to the team at Mind Digital Group.