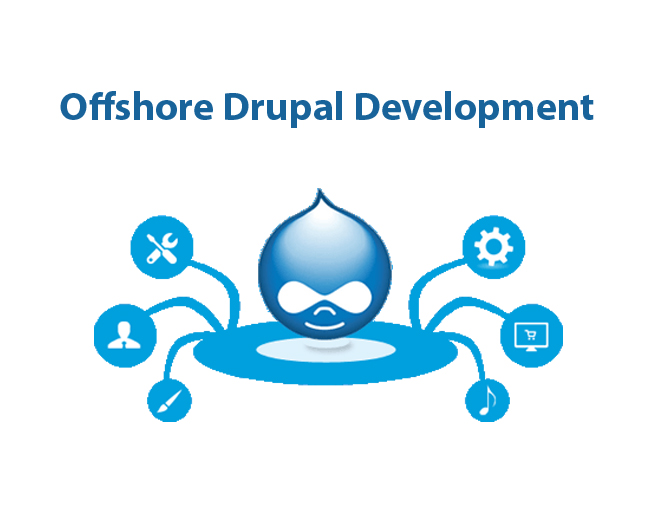 Offshore Drupal Development Is A Brilliant Choice
By admin November 4, 2014
Drupal is one of the most popular and preferred CMS (Content Management Systems) platform globally for websites of all sizes and functions. One of the main reasons why the Drupal CMS has becomes so widely used and popular is that it has a set of powerful tools that offers more power to site owners, brilliant functionality and flexibility for varying business needs. When working with an offshore Drupal development company, site owners and entrepreneurs are able to get the best of both worlds. They can do a lot more and ensure that they give their customers the right online experience with the Drupal CMS but also they are able to reap the multiple benefits that working with an offshore company provides. Below, we will go through the benefits of the Drupal CMS and why you should seriously consider hiring an offshore Drupal development company:
✓ Sitemap Module & More
Most website owners and bloggers never really focus on a sitemap but the fact is that a sitemap is really important from an SEO point of view. If you do not have a sitemap on your website it will not be indexed properly. The Drupal CMS has a module that will help you ensure that your website can be properly read and that all your content, images and links are being served up correctly to the search engines. The sitemap module automatically creates a sitemap which is then synced with the guidelines provided by sitemap.org. The offshore Drupal development company you work with will be able to provide you with guidance on this and can help you install this module for your website without any issues. In addition, the Drupal CMS has a wide array of free and paid modules that are easily available to give you a multitude of functionalities that may want for your website.
✓ SEO Features
Any developer that is familiar with Drupal will tell you that the Drupal CMS is very SEO friendly and that means that your blog or website will be able to have everything in place for higher rankings within the search engines. Drupal also has a Google Analytics module that allows you to make use of Google Analytics within your Drupal-based website easily. It also has a Global Redirect Module that fixes duplication of content on two different URLs by redirecting them to the actual page. An experienced offshore Drupal development company will be able to advise you on many of the features that are available for you to take advantage of from an SEO perspective.
✓ Multi-device & Multi-browser
With more and more people using smartphones and different types of browsers to access content on the Internet, it is even more crucial that your website renders perfectly across all devices and browsers. The offshore Drupal development company you work with will be able to ensure your website looks brilliant no matter how and where it is being accessed from. In addition, the Drupal CMS will allow you the ability to easily track and adjust the website across all devices and browsers ensuring your site is pixel perfect always.
✓ Save Time & Money
Working with an offshore Drupal development company is a cost-effective solution that allows you to not only go with the Drupal CMS which is a brilliant platform but also saves time and money by going offshore for development resources. Working with a reputable and experienced offshore development company allows you to save money and time which can both be re-invested into other parts of your business that need it. In addition, you don't have to worry about hiring, firing, HR, and other operational expenses when it comes to working an offshore company. You can easily scale up or down your development needs which gives you the ultimate flexibility for your business no matter what your size is.
Summary
It's no surprise the Lush cosmetics, Zynga, Paris Opera, The Grammys and many other large organizations rely on the Drupal CMS platform for the website needs. If you are looking for a secure, reliable, extendible and robust CMS platform for any of your development needs, then the Drupal CMS is a brilliant choice. When you combine that with the multiple benefits that arise when working with an offshore company, then you get the perfect mix. If you are looking for a reliable, experienced and trusted offshore Drupal development company, please feel free to reach out to the team at Mind Digital Group for any of your development or digital marketing needs.