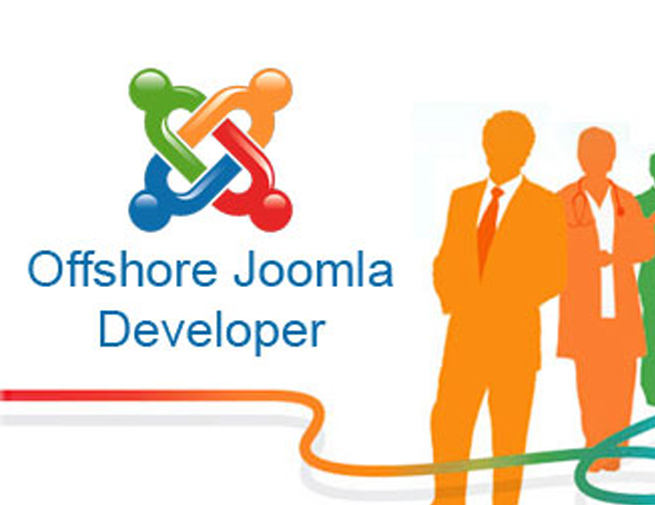 Offshore Joomla Development Help & Much More
Most customers interact with businesses via the business' website these days. For a new customer, a website is a great way to make a good impression on a potential customer leading to a fruitful relationship. To create a great first impression, you need a great website and Joomla CMS offers the platform on which to build such a website. Joomla is one of the most widely used CMS systems in the world today for many reasons.
Why Joomla CMS is The Best
In a dynamic business environment, businesses have to go for the latest in website development technologies and online marketing to stay ahead of the competition. Dedicated Joomla development offers a great way to come up with a top-of-the-line business website that has all the bells and whistles but most importantly meets all your needs in terms of its CMS/usability features.
The Joomla Content Management System (CMS) is a great option to use so that you can build a website where you upload content frequently. What makes Joomla so powerful is the extensive variety of free templates and extensions out there. Joomla templates feature the latest technologies such as CSS3 animation that let you create eye-catching menus and many other features to create an attractive website. Whether you want unique typography or you want to embed social media buttons, Joomla templates have you covered. So, whether you need an E-commerce website, corporate website or social networking website, Joomla CMS fits the bill perfectly.
Hire A Dedicated Joomla Developer (s)
To get the most out of Joomla development, smart business owners opt for offshore web development and hire either project based developers or dedicated Joomla developers. Offshore development offers multiple business benefits including 25% or less in terms of cost of the project with no compromises on the quality of web development. Offshore development companies have a proven track record and expertise to undertake extensive Joomla CMS development. Offshore web development companies offer the option to clients to hire dedicated Joomla developers who'll exclusively work for the client that hired them. When businesses choose to hire dedicated Joomla resources, they get the flexibility to hire developers on a full-time, part-time or hourly basis. You can hire these dedicated resources to save on time, money and also HR overheads or headache.
Not Just Development
Website development is not a one-time activity but rather a continuous and ongoing activity. Web development should work together with Search Engine Optimization (SEO) embedded in it from the beginning rather than trying to add SEO concepts to a website after it is developed. Professional web development companies offer expertise in SEO and other channels of online marketing which go a long way in helping businesses grow their business online.
With the ever-changing nature of the Google search algorithm and the changes being brought on by Bing and Yahoo search engines, it is imperative to have a website that is developed keeping in mind the requirements of the search engines. As Google changes the nature of search to focus more on mobile search users and rolls out features such as Local Carousel, you need a website which has the right stuff. As an example, you need a Google+ page for your business with all the contact details for your business to be featured in Local Search results. All these little things add up and by finding a suitable development partner that can help you with other channels, it can take your business a long way.
Summary
Using a professional offshore web development company for dedicated Joomla resources who can work closely with digital marketing professionals allows you to get a website that is ready the ever-changing online landscape. For the best results, you need an offshore partner that can help you with not only Joomla development but rather your holistic online strategy. It is critical that you need to have a comprehensive strategy combining the benefits of offshore web development and integrating that with online marketing activities as outlined above. As always if you need any help or advice in regards to your offshore development or digital marketing, please feel free to reach out to the team at Mind Digital Group.