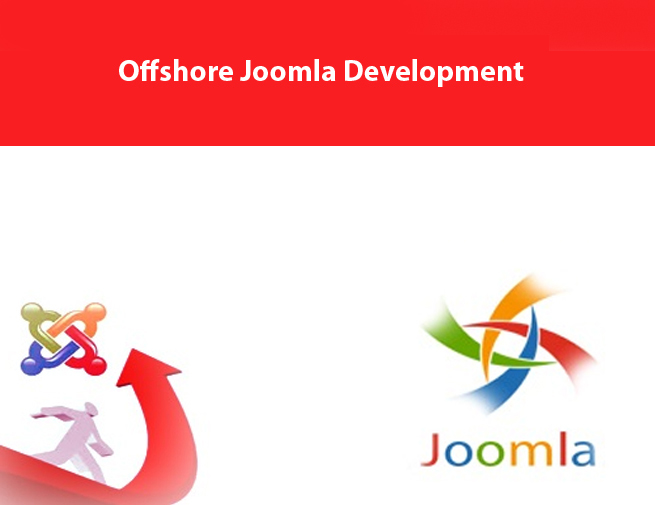 Offshore Joomla Development Is A Viable Option
By admin December 4, 2014
One of the most important things for an entrepreneur and new business owner is to choose a name for their business that is memorable. After you book the associated domain for your business and design a professional logo for your business, the next order of business is to come up with a professional, contemporary and engaging website that users will find simple to navigate but interesting/informative. This of course applies to all websites whether designed for business, Ecommerce, non-profits/NGOs or even a social networking/dating website.
One of the most critical business decisions is to settle upon the right website technology to meet your varying business needs. Joomla is one such platform that is a brilliant choice but also you can opt to work with an offshore Joomla development company to help you which we will discuss below in detail. Open-source Content Management Systems (CMS) are the right choice for many reasons. Some of them being: they use technologies like PHP and MySQL and being open source, their inner workings are not a mystery and you are free to modify them as well as completely free to use. Open source technologies that become popular quickly attract an ecosystem of developers who build a bunch of useful extensions and templates to meet the different needs of different websites. You can quickly modify the website by using these templates and the large developer community means that there is no shortage of developers and no shortage of help in case any technical troubles need to be surmounted.
Offshore Joomla Development & Why Choose Joomla
1. Joomla has templates – Lots and lots of them that are completely free to use as well paid for. These also come with CSS3 animation so that you can create engaging website menus for the users as well as tons of other features.
2. Joomla has attractive typography – One of the key factors that determines the quality of the User Interface (UI) and User Experience (UX) of your website is its typography. Websites, particularly, websites that are heavy on content, give a lot of attention to that aspect of the website. Joomla perfectly fits the bill in terms of great typography as well as is king when it comes to easily updating the content of your website.
3. Joomla supports Social API – A website these days is incomplete if it does not have the various social sharing buttons embedded. With Joomla websites, you can easily integrate Facebook, Twitter, Pinterest, Google+ and all the other Social Media buttons. The offshore Joomla development company you work with can advise you about this easily and how best to do it.
4. Joomla responsive websites – With more than half of website visitors these days browsing the web from their smartphones, a website that is ready for mobile browsing is a must-have website feature. Unless you are a big business and want to take the trouble to maintain two websites — one dedicated to mobiles and one for desktop browsing — responsive website design makes sense as it enables you to serve up a website that works on all sorts of different screen sizes. With Joomla website development, you can come up with the perfect, mobile friendly website that will also benefit you in terms of search engine optimization (SEO). An experienced offshore Joomla development company can easily create a fully-responsive Joomla-based website without any issues.
5. Offshore Joomla benefits – When you opt for offshore Joomla development, you get access to top quality Joomla developers at an affordable cost. Of all the offshore development destinations, India is the best choice as there are plenty of developers on all platforms including Joomla. The lack of language barrier as well as the abundant manpower that India provides make it a no-brainer when it comes to offshoring your Joomla project.
6. Flexibility – You can opt to hire full-time or part-time Joomla developers to stay in complete control of website development. This gives you the flexibility in terms of how much you want to invest in website development as well as allows you the ability to avoid any HR or operational expenditures when you choose to work with an offshore Joomla development company.
Conclusion
By opting for Joomla CMS based website development, you are opting for a modern and extensive CMS platform that will meet your growing needs for years to come. With India-based offshore Joomla developers, you get access to the very best technical expertise without any language or communication problems. With all these advantages and the cost benefits of offshore Joomla development in India, businesses really give themselves a competitive advantage when they opt to hire dedicated Joomla developers from India. If you are looking for a trusted, reliable and experienced offshore Joomla development company, please feel free to reach out to the team at Mind Digital Group.