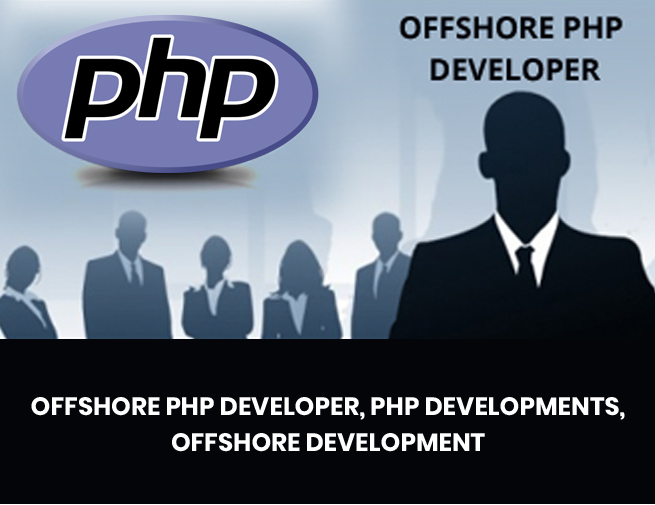 Offshore PHP Developers Can Increase Your Bottom Line
For businesses who wish to survive and thrive in a hyper-competitive business environment, innovation is not optional. Rather, it is a way of life. Businesses cannot afford to ignore their Website and associated online activities as it is often the first and fastest point of contact between customers and businesses. Hiring offshore PHP developers increase your bottom line at offshore locations for many reasons.
Potential customers explore options and search for products online. They also compare prices of the same item (say a shoe or a dress or a vacation trip) online and want to check out the photo of the product before purchasing it. Online shopping is growing at a rapid pace and consumers are making online purchases from their smartphones.
This change is so rapid that most websites are falling behind in terms of meeting the expectations of the consumers. Search engines like Google are introducing changes to their search algorithms so that the most relevant websites are shown in the search results when customers make search queries.
Websites that are optimized keeping in view all this rapid change will benefit in multiple ways: a well-designed, mobile-ready website will come up higher in Google search rankings and businesses with Google+ pages that contain the business' contact information and other details will be displayed in Google Local search results for restaurants and other local businesses.
PHP Web Development
One way to stay on top of the changes — including the growing use of smartphones that utilize 4G LTE wireless broadband networks — is to opt for the latest PHP-based business websites. With dedicated PHP developers in offshore locations, you can achieve outstanding results at competitive prices.
By opting for dedicated PHP developers in established offshore development locations such as India, you are assured of technical expertise and a large pool of technical manpower. You can partner with offshore web development firms in India and be a part of the hiring process for your dedicated PHP developer. You can interview PHP candidates via Skype or phone and with English being the primary medium of higher and technical education in India, there is not much of a language barrier which is yet another advantage of opting for India as opposed to Eastern European offshore development locations. Offshore PHP developers allow you to increase your bottom line and pay less for development manpower.
With dedicated PHP developers working for you, you can stay in close touch with the PHP developers and keep track of the progress of your project. The benefits of having dedicated PHP developers include the advantages of having developers work exclusively for you while you avoid much paperwork, HR processes and health insurances expenses of hiring on-shore employees.
PHP Development Firms
There are hundreds of companies involved in PHP development. You need to undertake some due diligence to find out a reliable and capable partner. You might want to keep track of the following to help you reach the right decision:
✔Work Experience: The best dedicated PHP developers will be working in the better PHP development companies that will have substantial work experience of developing websites for businesses similar to yours. The PHP development company should ideally employ product or project managers who have the skills to quickly grasp a client's requirements and bridge the gap between the technical aspects of web development and a client's non-technical specifications.
✔Pricing: This is obviously a key factor and you should judge a PHP development company on how transparent their pricing policies are as well as how flexible they are. Professional companies should opt for a milestone-based payment system rather than asking for huge upfront payments in advance of anything being accomplished in terms of web development. Often, project scope can change after a project has been finalized and its scope frozen. A PHP development company's mettle can be demonstrated by how they deal with unexpected problems or new project requirements. After all, most projects will have one or two unexpected issues. Flexible pricing policies will take care of any change requests.
✔Digital Marketing and SEO: It needs repetition that website development is neither a static activity nor a one-time activity. Digital marketing activities are an intrinsic part of website development and SEO should be embedded into the website from the design stage itself so that even the different pages of the website have SEO-optimized URLs. Such a proactive approach will help the company improve the website's search ranking.
With the numerous and ongoing changes to Google's search algorithms (Google Panda, Google Hummingbird), the role of content marketing and social media marketing has central. No business can afford to be absent from social media (Facebook, Google+, Pinterest, Twitter, Instagram).
Conclusion
Great companies endure and outlive their competitors by being visionaries and by not resting. IBM and HP have managed to last so long because they are willing to change and evolve. Established tech giants such as Intel and Microsoft are scrambling to reshape themselves for 21st century business challenges and changing consumer tastes and preferences.
Google and Facebook are fighting to acquire drone companies. While Facebook paid billions to acquire WhatsApp and Yahoo paid generously to get hold of Tumblr, Google has already spent billions to acquire nearly 150 companies and continues to buy robotics companies, AI companies and drone companies.
For small businesses and E-commerce companies who want to be successful and enduring, the basic components like websites need to be in place and be just right. Dedicated PHP developers in offshore development companies will help ensure that the website meets those requirements. When your hire these offshore PHP developers it can increase your bottom line and help your business be more profitable. As always if you need any help or assistance, please feel free to reach out to the team at Mind Digital Group.