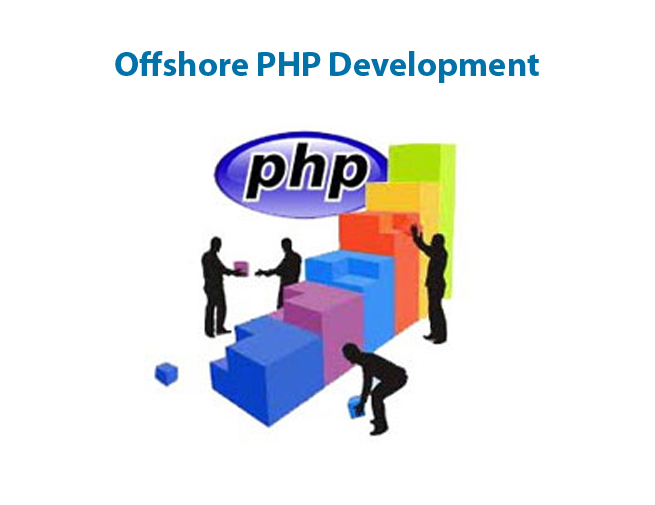 Offshore PHP Development Is A Budget Friendly Way To Develop A Website
Companies and businesses around the world today are always on the constant look out for ways they can minimize the operating expenses of their organization. As a result, when creating a new website, you can choose to go with PHP as the programming language of choice due to the wide availability and budget-friendly pricing it offers when compared to other technologies such as Ruby on Rails, Python and so on. PHP development resources are very competitively priced as well they are easily and widely available. In addition to this, choosing to go with offshore PHP development allows you to get the best of both worlds; lower cost due to getting development work done offshore and choosing to go with the PHP programming language. Below, we will discuss why going for offshore PHP development can help you develop a great website without breaking the bank along with the benefits of working with an offshore company.
✓ Low rates
No matter how well your business is performing, you need to always look for ways to save and add to your bottom line. When you choose to go with the offshore development business model, you can save a significant amount of money for your organization. A typical development professional in a place such as India can cost you 50% to 60% less when compared to its Western counterparts. Therefore, the cost savings that you get when you go for offshore PHP development can have a big impact on your bottom line. A simple Google search can help you to find an ample supply of development companies located across the globe that can help you do anything you need when it comes to PHP development. Ensure that any company you choose to work with has ample experience and expertise within this domain so that you do not have any problems.
✓ Infrastructure
When you setup an in-house team, you need to invest in the correct tools in terms of both hardware and software. This can be everything from a new computer, operating system licenses, Adobe licenses and so on. When you work with an offshore PHP development company, you don't need to make any of these investments as the company you work with will have all of these resources already in place. This can save you both time and money which can be used elsewhere in your business as you don't have to worry about any infrastructure investment.
✓ Development &  more
Granted, when you work with an offshore PHP development company, you will get help with your web development project. However, a good offshore development company will be able to provide other professionals which can help your overall online strategy such as SEO (Search Engine Optimization) experts, PPC experts, Social Media experts and so on. This allows you to not only have access to a large pool of talent but allows you to tap into these resources as and when needed for your business. Lastly, when the offshore company you are working with has these professionals on staff, they will be able to guide you and help you launch your website with other digital marketing aspects in mind which ultimately will benefit your overall online presence. Creating a website on its own is simply not enough, you need to have a robust online marketing plan to ensure you are getting found by your target audience.
✓ Professional results
A common stereotype or misconception of offshore PHP development professionals is the lack of expertise they have when compared to on-shore or local development professionals. Granted, sometimes they are bad apples in the tree and horror stories that people have but if you find a reliable and experienced offshore service provider, you will not have any of these problems. Offshore PHP development companies have the experience and expertise in delivering world-class results for a multitude of clients from across the world giving them a significant amount of experience in delivering professional results.
Summary
Developing a website on a budget can be a daunting challenge and is not easy by any means. However, if you are able to find an experienced offshore PHP development company to work with, you can make your life a whole lot easier. When you combine the cost-effectiveness that PHP provides along with the offshore development business model, you can very easily develop a website on a budget. In addition, you can have access to a large pool of IT professional who can help you as and when needed for your online strategy. If you are looking for a trusted, experienced and professional offshore PHP development company to help you with your web development needs, please feel free to reach out to the team at Mind Digital Group for any of your development or digital marketing needs.