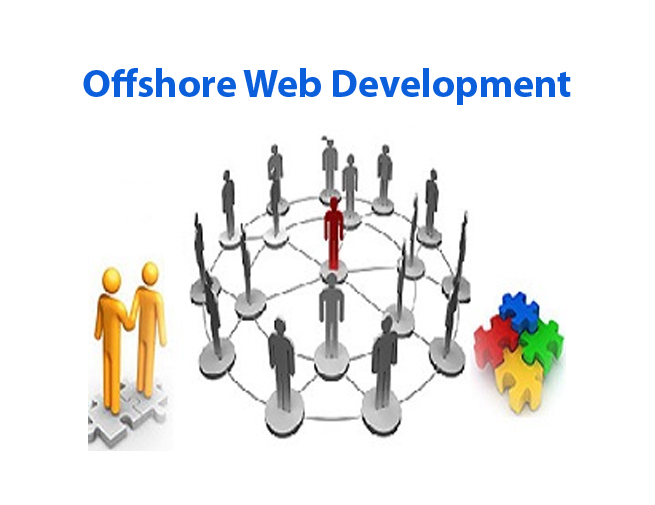 Offshore Web Development A Boon Or A Bane
By admin October 31, 2014
Before the present Indian Prime Minister Mr Narendra Modi popularized the tag line 'Make in India'. India's multitude of reliable and efficient offshore web development companies quietly and surely had popularized and pioneered the 'Make in India' campaign. With the advent of the Internet, globalization and the opening up of many closed economies in the world, offshoring has become even more common nowadays.It was but the next logical step that outsourcing would not be only confined by geographical boundaries due to communication and time differences become easier than ever before.
In the IT sector India has been leading the offshore development trend for a long time now as many multi-national organizations have been using India as an offshoring hub or even in some cases have their own offices here for more than 20 years. India has been one of the leading providers for offshore web development services such as web design, web development, digital marketing, Ecommerce solutions and so on. For India's economy as well as for the economy of the outsourcing-parent country, this relationship is a mutually beneficial one. India's leading position as an offshore web development location is due to the following reasons to name but a few:
✓ Experienced Work Force – India in many ways has had the beginner's 'luck' so to say. Being in the game from the advent of this global IT revolution, it has had ample chance to home-groom IT professionals and tweak their first-hand learning experiences. It has also had ample time to meet global working standards and is churning out on average of more than 1 million IT professionals every year from colleges and universities across India. These IT professionals know the demand in the market is growing and know what companies expect from them allowing them to become part of the experienced workforce that is growing by leaps and bounds every year.
✓ Cost-Effectiveness – Being a developing nation may not have many perks but providing world-class offshore web development services at an optimal price is definitely one of them. When projects are offshored or outsourced to Indian IT companies, the outsourcing company is saving on average 30% to 50% when compared to the US or Europe. The cheap cost of labor and low cost of living is something that is clearly being taken advantage of and why shouldn't it be.
✓ Professionalism & Delivery – Last but not least, professionalism and delivery is one of the biggest reasons why India is leading the way in terms of a preferred location for offshore web development services. Indian IT companies know what global customers have come to expect from them and are able to deliver against these professional standards. Like anything else, experience matters and India as a country knows what level of professionalism and delivery guidelines clients demand. Therefore, they are able to adjust and meet those needs when compared to other newer offshore development locations who are entering the game.
Summary
Outsourcing and offshoring will continue to grow in India as the world becomes more global and people are looking for viable/affordable solutions. With communication and managing workflow being easier than ever imagined, you can work with anyone on any time-zone without an issue. Choosing to go with an offshore web development company in India can really help your business no matter what its size may be. Keep in mind that it is critical that you select the offshore partner to deliver the type of results that you are looking for. This offshore web development partner needs to have the necessary expertise, experience and professionalism so that you are able to achieve your goals efficiently, cost-effectively and with minimal headaches. Any company you choose to work with should go through a complete due-diligence process such as reference checks, credit checks, portfolio checks and so on as results speak louder than words. If you are looking for a trusted, reliable and experienced offshore web development partner, please feel free to reach out to the team at Mind Digital Group.