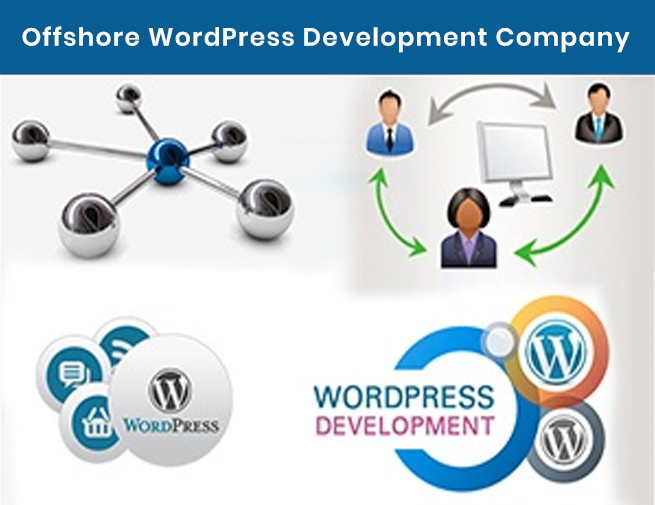 How To Recruit An Offshore WordPress Development Company
By admin January 30, 2015
If you are looking to go with WordPress, you most probably already know that it's the most popular CMS (Content Management System) in the world today. It is estimated that more than 75 million people depend on WordPress to run their website or blog. With more than 30,000 plugins and extensions available, the sky is the limit when it comes to WordPress development. It is simple to learn even if you little technical knowledge, easy to manage and can help you do almost anything you want with your website or blog. Its no surprise that many large companies such as TechCrunch, MTV, BBC, Xerox, ESPN, Ford and so many more organizations depend on WordPress for their business. When you combine the functionality and capability of WordPress and the many benefits of offshore development, you get a brilliant combination. Below, we will give you some tips on how to find a good offshore WordPress development company to help you with your development needs:
1. Ask Around – This might seem comical or even old school but you would be surprised how effective it can be. As the saying goes, "old is gold." Ask people that you know who have recently developed a WordPress website and who they used to help them. You would be surprised how many people work with offshore WordPress development companies due to the cost-saving it can have along with a whole host of other benefits that you can reap. If someone has used a company offshore, they will be able to tell you the good, the bad and so on which will give you real-time insights into the company they chose.
2. Search Online – Search engines such as Google were built for this exact purpose in that if you are looking for a service, product, question or really anything at all, they will be able to help. Search online and see what type of companies are out there. Visit their website and get an idea about the business, the people, the portfolio of work and so on. Ensure that you are speaking to at least 3 companies and reach out to them to get a better understanding of the culture, the management and the work they have delivered.
3. Reputation – If you are looking online for an offshore WordPress development company, check to see which companies are specialists in this area. They are an umpteen amount of companies out there who offer web development services but try to find a company who really specializes in this area or at least has delivered numerous projects in WordPress. The more completed WordPress development projects they have under their belt, the better they will be at it. Like anything in life, if you do something really good many times, you will develop a reputation for being an expert within that field. You would rather hire an expert WordPress development company that really knows this CMS rather than a company who has completed one or two projects for example.
4. References & Portfolio – Any experienced and capable offshore WordPress development company will have a portfolio of work that they will showcase on their website or at least be able to share with you if you ask. See the type of WordPress projects they have delivered and check to see if it's similar to what you are looking for. Share with them the requirements you have and what you are looking for as it will give you both a feel for what you are expecting which is very important to ensure a successful project. Also, ask to speak to client references as this will give you confidence in their development capabilities, customer service, account management techniques and so on. Actions speak louder than words and if the WordPress company you are looking has happy customers, this will give you a very good sense of how capable or incapable they are in delivering quality WordPress projects.
Summary
Working with an offshore WordPress development company can be a very lucrative business decision in many ways. It can save you money, time and other operational headaches which come with in-house development. Granted, there is a risk when you outsource or offshore work but if you are able to find a capable and experienced WordPress development partner, then the sky is the limit. Take your time to make a decision on who to work with, conduct the necessary due diligence and choose the right development partner for your WordPress project. If you are looking for an experienced, capable and trusted WordPress development company offshore, please feel free to reach out to the team at Mind Digital Group for any of your development needs you may have.