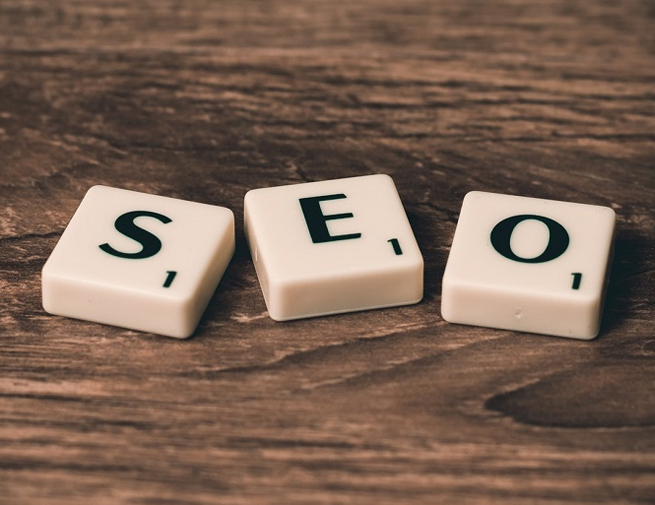 Robot Meta Changes for Google — SEOs and Site Owners Now Allowed to Customize Their Search Result Snippets
Google has now decided to let site owners customize their search result snippets. Which means, it's now possible to customize how the content is previewed in search results.
Up until now, search snippets have been generated by Google as per queries by users and also based on types of devices being used.
Earlier, customization of any type was not possible neither was there as room for the same. Only a textual snippet was allowed, or not allowed at all.
So, Google is now bringing into play multiple methods to enable better configuration of the preview content made available (shown) for web pages.
As per new methods, it's possible to use robot meta tags and also make use of a new type of HTML attribute for customizing search result snippet.
Use of Robots Meta Tags for Configuring Search Snippets
Google has made it possible to configure content shown in search snipper previews by using robots meta tags.
You can clearly see how robots meta tags are added to an HTML page or have been specified via the x-robots-tag HTTP header:
"nosnippet"
If you don't wish any textual snippet to be shown for a page, you can then use this existing option and clearly specify the same.
"max-snippet: [number]"
This option is new and meant to let site owners clearly specify a maximum text-length in characters of a snipper for the web page.
"max-video-preview: [number]"
This option is also new and brought by Google to let site owners clearly specify a maximum duration (in seconds) of an animated video preview.
"max-image-preview: [setting]"
This option is new and meant to let site owners clearly specify a maximum size of image preview which has to be shown for images on the page, using either "large", "none" or "standard".
New data-nosnippet HTML attribute
Google is bringing in new ways to help sites owners restrict the part of a page they want or not want to be shown as a preview in search results.
The introduction of new "data-nosnippt" HTML attribute can dive, span and section elements are there to stop specific parts of an HTML pages from getting shown within the textual snippet in search results.
Clearly, site owners now have a method by their side which they can use to prevent Google from giving away more than the desired level of content in search results.
Robot meta changes – what site owners and SEOs need to know
The recent changes in regard to search result snippets have altered the search space a bit. The changes are something that site owners and SEO people need to know to control Google from revealing more than they want.
Here are some of key things site owners and SEOs need to know regarding robot meta changes –
1. The latest update will bring no changes to search rankings
Site owners and SEO people need to keep this clearly in mind that the latest update will only affect the way snippets are shown in search results. Google has made it quite clear that the updates or settings won't have any impact on search rankings. But yes, you can't rule out the possibility that there may be an effect on CTR which could cause an impact to traffic in the case depending on how these settings have been configured by site owners. But that is not related to search rankings.
2. The changes will become effective from late October 2019
SEOs and site owners need to know that the latest updates or changes will become effective in mid-to-late October 2019. So, you should expect preview settings for robots meta tags to take at least a week to come into effect from the day its roll our starts. However, no timeframe is available for the data-nosnippet HTML attribute though it's likely to be effective later this year.
3. The new changes won't affect how rich results are shown
SEOs and site owners across the world are eager to know whether the changes will affect how rich results are shown. Well, they should know that any of the new settings will not affect content in structured data which can be displayed as a rich result. Plus, site owners can always decide or control what to choose to include in the structured data or over content shown in rich results.
4. The changes will affect featured snippets
The availability of preview content affects featured snippets and we all know that well. So, if site owners restrict the preview content too heavily, it may then not be eligible to be shown as a featured snippet, though you can still have it displayed as a regular snippet.
Plus, Google can never come up with an exact maximums-snippets length for eligibility as each language has a different number of characters requirements for a featured snippet.
5. SEOs can experiment with snipper length
Yes, SEO people and site owners are free to adjust the settings as and when they need. They can just change the HTML attribute in case they want to specify a max-snippet length but later switch to displaying a longer snippet in search results.
Google has also made it amply clear that there will be no difference between new methods of configuring search snippet preview and other results displayed globally. In case the settings are altered, the new preferences will then be shown in search results the next time Google re-crawls the pages.
6. The new settings are not only hints or suggestions
SEOs and site owners can expect and feel confident that Google will follow the settings in a total manner. It will not see the new settings as mere hints or suggestions. Above all, Google is going to abide by all the preferences of site owners as specified in the robots meta tags or in the HTML attribute.
7. The rules will be same for both desktop and mobile settings
There will be no difference between mobile and desktop settings and preview preferences will be applied to search results of both. The same mark-up can be used on both in case a site has separate desktop and mobile versions.