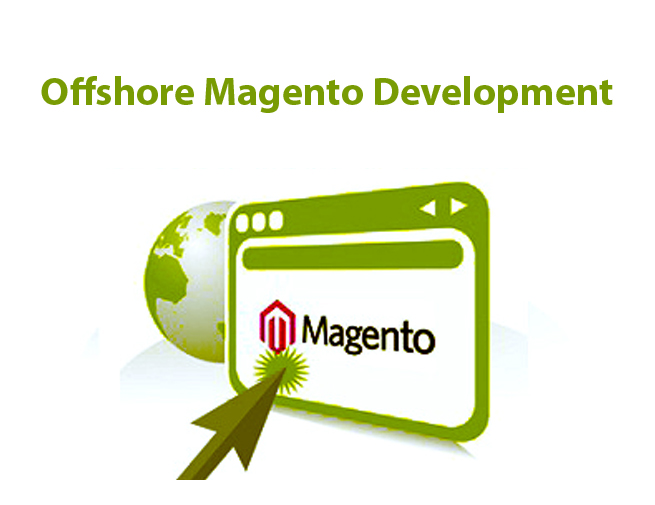 Superior Results With Offshore Magento Development
By admin November 3, 2014
When you start an Ecommerce store, it is critical that you choose the right CMS (Content Management System) platform that can give you the flexibility and functionality you need to have a brilliant online store. By choosing to go with offshore Magento development, you can be sure to get the best of both worlds. First, by choosing the Magento CMS platform, you have a robust, secure, reliable, open-source and flexible CMS that allows you to do almost anything you want with your online store. It's no surprise that Magento is the most widely used Ecommerce CMS platform in the world today. By choosing to go offshore for your development needs, you can accomplish anything you need without spending a lot of money and save time which are resources that can be re-invested into other parts of your business. Below, we will go through the reasons why the Magento CMS combined with offshore Magento development is a great solution for varying business needs:
✓ Wide Range of Themes
If you are looking to develop an Ecommerce store quickly and easily then choosing to go with a ready-made theme is a brilliant idea. The Magento CMS has a huge variety of fully-responsive (render perfectly across mobile, tablet, desktop) ready-made themes that can either be acquired for free or even bought online. If you are you looking to get your Ecommerce store up in a jiffy, then tell the offshore Magento development company you are working with to guide you on the wide range of options that are easily available.
✓ Brilliant Shopping Cart
Online shoppers are very particular about the shopping carts that they use and therefore it is even more important that you give your customers a great shopping cart experience. With Magento, you can give your customers the ability to have a huge range of options such as multiple currencies, languages, guest-checkout capabilities, account setup and much more. The offshore Magento development company you are working with will be able to advise you on the many different options that are available when it comes to customizing the shopping cart experience for your online store.
✓ Ultimate Flexibility
By choosing to go with offshore Magento development, you have the ultimate flexibility for your online business. You can save a lot of money as the cost of an offshore development resource is much cheaper when compared to the US or Europe. In addition, you have the flexibility to scale up or down your development needs with the offshore company you are working with without any headaches of hiring, firing, HR and so on. Lastly, you will save time as you don't have to hire an internal team or resources and therefore you have the ability to focus on your core business rather than any development headaches.
✓ Extensions & Support
When you choose to go with the Magento CMS, you have lots of options when it comes to extensions and add-ons. Since the Magento CMS platform is so widely used across the globe, there is an umpteen amount of free and paid options that are widely available. In addition, since Magento is so widely used, you can easily find development professionals to help you with any customizations that you may need as well as the Magento community is very active giving you the support you need from all angles.
Summary
Choosing to go with offshore Magento development for your online store gives you the best of both worlds. Magento is one of the best Ecommerce CMS options in the market as it gives you the ultimate flexibility, security, and robustness that you need to have a successful Ecommerce store. Magento comes with all the bells and whistles you need to have a great online store no matter how big or small you may be. By choosing to go with offshore development, you can save time, money and other operational headaches allowing you to have the ultimate flexibility for your business. If you are looking for a trusted, reliable and experienced offshore Magento development company to help you with your development needs, please feel free to reach out to the team at Mind Digital Group as we would be more than happy to help.