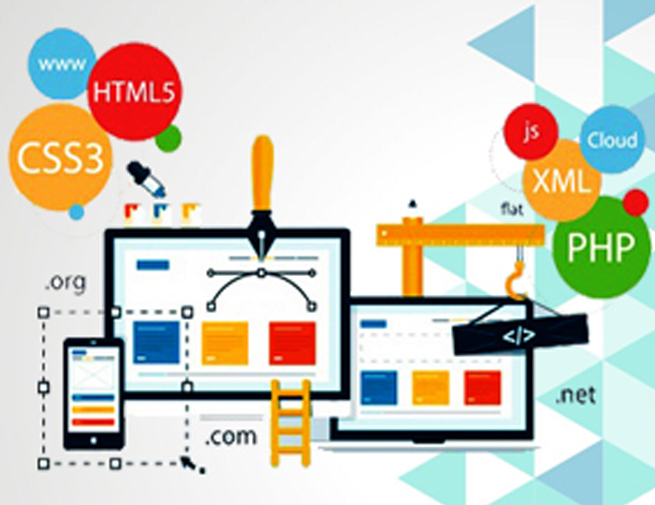 Things To Consider When Looking For The Best Web Design Company
By admin December 20, 2015
Every business has a website, or at least it seems so. After all, without having one, it'd not be possible to reach the ever-growing world of internet. And not being online is akin to not existing at all!
More so, the online success of a business depends a lot on the kind of website it has. If it has a good website, it will succeed; a bad one will make it sink.
A good website is one which is both visually and technically superior. A good website is one which is rich in features and which boosts the capabilities and competencies of the business.
A good website is important for many reasons, because:
✓ It takes a business online
✓ Opens up the world of vast opportunities for the business
✓ Gives access to markets beyond the boundaries of its physical existence
✓ Creates brand awareness among an ever-growing tribe of customers or users
✓ Takes products and services to a bigger and wider audience
✓ Helps a business interact and engage with target audience in a real-time basis
✓ Helps a business access the same market top brands with heavy budgets do
✓ Brings a cost-effective solution of reaching to a wider market
✓ Boost the ROI and increases the revenue growth
Admittedly, a good website is the key to success on the internet. Without it, any business will fail to leverage the true potential of itself. The lack of a quality website means not being able to leverage the digital world and its vast potential fully.
A good business website will have these features:
✓ Simple design
✓ Professional look with polished logo
✓ A logical roadmap
✓ Crucial business information with detailed listing of products and services
✓ Contact information and live chat
✓ User-friendly features and functionalities
✓ Mobile-friendliness with responsive features
✓ Presence of accurate content
✓ Social media integration
✓ Security features for online shopping
✓ Clear navigation and ease of exploration
✓ Visual clues at appropriate places for easy navigation
In a nutshell, a website needs to possess a range of features and functionalities. Without them, it won't be able to realize it true potential on the internet. It's therefore important to hire only an experienced web design and development agency to get a website that meets and exceeds your business requirements. But the question is, how to get a reputed company to design the best possible website for the business?
Let's look at the things to consider when looking for the best web design company:
#1 Know your goals

Before hiring a web design company, you should first asses the goals to be achieved with the help of the website. You should be clear of the priorities and targets to achieve. Let for say, if you want an e-commerce website, your purpose then will be to boost the sales, enhance the ROI and give customers the ease of shopping. At other times, your will need to boost the brand, spread information and educate users about the business and its essences. So, whatever be the requirements, go ahead and hire on the basis of that only.
#2 Look for value

While hiring a web design company, you should focus purely on acquiring value. Cost should never be a consideration as this is not a good indicator of justifying web advantages. While looking for value, you should consider all the tangible and intangible benefits that web agencies tend to provide. If the agency gives a website or service that maximizes returns on investment, it should then be hired without any delay. In a way, while hiring a web design agency, you should bother less about the costs and rather focus more about value.
#3 Analyse track record

While hiring, most businesses tend to focus on the number of years spent by the web design agency in the industry. In doing so, they equate years with experience, which is a standard way to gauge the skills and expertise of the agency. Is that the right criteria to judge an agency at a time where innovative ideas and advanced methodologies are not monopolized by anyone? As a result, the focus should be on the kind of understanding the agency has about the industry your business belongs to.
You should rather:
✓ Understand the approach of the agency
✓ Get familiar with its way of measuring results
✓ Evaluate some of its case studies or client testimonials
✓ Analyse their performance data of one project or another
#4 Know about the methodologies and process
Before hiring a web design company, you should try to know the process and methodologies used by it for different projects. It means, you should know,
✓ What it does, how it does and why it does
✓ What strategy it adopts for different projects
✓ How it brings success to projects of different scales and sizes
In a way, a business should throw a lot of questions at the agency to remove doubts and ease the hiring. Nothing should be left to pester, or nothing should be kept in the dark, as web projects can make or break the fortunes of the business.
#5 Tools and services used

It's important to know in depth about the tools and services used by a web design agency to deliver desired results to the business. Based on these tools and services, the agency will become able to bring productivity and efficiency to the business.
In a sense, the agency should:
✓ Has tools and services specific to different processes of the business
✓ Help in generation of more leads
✓ Boost online sales
✓ Contribute in the brand building measures
✓ Bring prospects of customer interaction and communication
#6 Analyse their digital marketing department
You should know that a website is largely futile unless it's marketed properly across channels on the internet. The website in itself is not helpful unless it helps a business spread their brand ideas and messages to a wider and bigger audience. It's therefore important to hire a web design agency whose credentials are established in the domain of digital marketing.
You should know that:
✓ A beautiful or technically adept website is just half the work done as it needs promotion
✓ Your website has to be promoted across channels on the internet to reach to more users
✓ A web design agency should have experts of SEO, SMO, PPC, ORM (online reputation management) and display advertising
✓ Your website should reach to maximum possible users on the internet and this can only be done with digital marketing
#7 Mobile-responsive design

In 2015, mobile searches finally outpaced desktop ones. This was something anticipated long back and it finally came. This also helped alter the marketing dynamics in the market whose effects continue to reverberate across domains. It means, your business needs a website that is friendly to mobile users. Keeping this in mind, you should hire a web design agency or its services based on the trend where smartphones and other hand-held devices hold the future.
✓ Trust only an agency that delivers mobile response features
✓ Hire only an agency that helps your business leverage mobile domain and stay relevant in the market
✓ Hire based on the proven credentials of the agency in mobile and response design features
#8 Multi-industry experience
You just can't hire a web design company that does not specialize in digital marketing. Rather, you should search and find only an agency that has a talent pool of designers, developers and online marketers, all working under a single roof and making clients' project a success. Be it organic traffic or paid advertising, the agency has to be a specialist of the both. Be it aesthetic charms or technical excellence, the agency has to be capable of delivering benefits on both the fronts.
#9 Familiarity with latest trends and modern technologies
A top web design agency is one which is familiar with all the latest trends taking place in the web domain. It should be aware and well-versed with web technologies and has a capable team of implementing them to benefit the business. Be it responsive design or flat design or parallax scrolling or any other style or element, the agency should be familiar with all the things considered new and hot in the industry. The purpose should be to let businesses gain the best of designing, development and online marketing to stay ahead of the curve.
Conclusion
In a nutshell, a business should take a lot of care before hiring a web design agency. It has to consider a lot of factors before trusting any agency and its services. After all, it's good to spend some time in search of a good agency rather than rushing ahead and hire a bad agency to jeopardize prospects for the business. Don't do this and take your decision with great care.