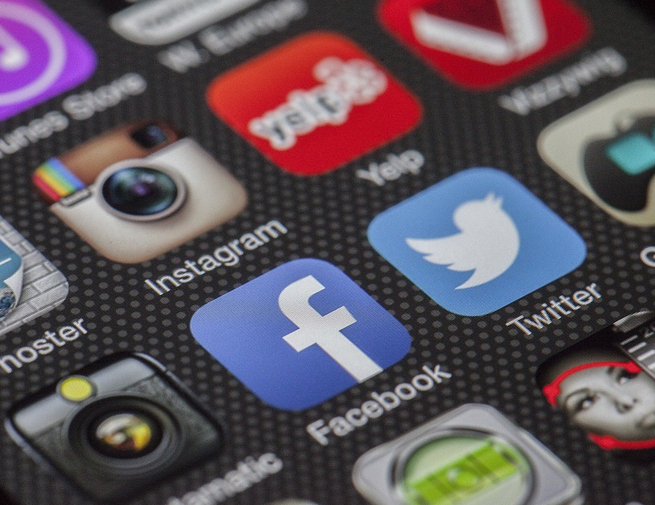 Tips to Choose the Right Social Media Platform for Your Business
If your business has not created a social media profile, it's then ceding advantages to competitors. With social networks growing in scale and size by the day, it would be a big blunder not to encash on them and grow the base of the business. The best thing about social media is that it does not differentiate between small and big brands, and its benefits are available equally to everyone.
So, start using the power and reach of social networks and give your business the edge it so richly deserves. However, it's never easy to know which of the social channels is good for your business as all looks and feel alike. Facebook, Twitter, LinkedIn, Instagram, YouTube, Pinterest, Snapchat and even Vimeo…there's lot in the basket to choose. That's why confusion is obvious to those new to the bandwagon of social networks.
Before selecting the right social media for your business, you should know a few things, including –
✓ Each of social networks has different set of user base and unique demography
✓ Not all of them are equally beneficial for your business to achieve goals and reach the target audience
✓ While some are helpful for entities in one industry, the other may be good for different sector
✓ You can choose the platform based on business objectives as this will serve well
Clearly, the selection of a social platform is not as easy as you may think as it involves a careful analysis of them all and know their USPs and weak points. If you're not able to do all this by yourself, it's always better to hire the services of an expert and get it do the job easily.
Here are some of key tips to choose a right social media platform for your business –
1. Know the Purpose of Each Social Platform
Facebook is a platform that gives businesses an opportunity to interact with local community and do brand building. This platform is great for building awareness around the brand. And it's the most influential and most widely used platform as well.
Similarly, YouTube is a video-based platform that offers brands an opportunity to post engaging videos for brands awareness. Instagram is visual in nature, so does Pinterest. While LinkedIn is good for building professional connectivity for the business, Yelp is all about utilizing the power of reviews of restaurants.
From the above, you can clearly see each platform is unique is character so their target audience would be poles apart as well. As a business, you can assess the pros and cons of each and see which one fits the bill perfectly. This will ease the confusions with selection of a right platform for the business.
2. Understand Where Your Audience Is
After knowing the purpose of each social platform, you should focus on understanding where your audience is. If you could know what platform is leveraged by other players in the industry, it would become easy to know where to find the audience. Facebook and Pinterest would be good for businesses that can rely on the visuals of products etc. to grab the attention of their audience.
For businesses focused on catering women, like the fashion, retail, cosmetic etc, the best platforms would be Instagram, Facebook and Pinterest. On the other hands, for brands that have products requiring a step-by-step guide, YouTube would be more suitable for posting how-to videos. LinkedIn is great for B2B businesses eyeing relationship with managers and guys at leadership positions.
3. Define Your Goals
With each social platform being unique, it becomes necessary for you to first define your goals and then plan a strategy. This will help in allocating resources and getting a better ROI in return. You must know whether the goal is to get more traffic or more sales or more inbound links or superior visibility for the business. You should also know the demography of user to cater, based on the age, sex, location etc.
For example, you want to increase sales by informing users about your products, YouTube videos are best for that. If you want to engage and converse with users, you can trust Facebook, Instagram and Pinterest for the same. For professional networking, LinkedIn is always the best social platform around by a distance.
4. Evaluate the Social Network for Resources They Need
You know most social platforms are free to use. But did you know each is unique when it comes to consuming resources from businesses to delivering them a better exposure of the market? Some platform only requires creation of a business page only, while some necessitates the regular posting of content, promotion of page and interactions with fans.
Twitter and Facebook also allow brands to run paid campaigns to get quick results and achieve their marketing goals easily. Most networks though ask for a steady posting of content and other activities which consume resources on the part of the business. it's better to know how much your business is ready to spend to leverage that chosen platform to the best way possible.
5. Analyse the Competitors' Preferences
It's important ton be on the trail of competitors to gauge the mood and prospects of the industry. If you don't know what your competitors are up to, how can you plan the moves. Even if you have understood the target and potential of each social network, it won't be a definite guide to glory unless you analysed the competitive landscape of the industry.
Chances are, some of your competitors may not be using the same platform you deem fit for yourself, or some of them will be having an entirely cross-platform strategy. Unless you understand the dynamics of the industry on social networks, you won't be able to devise a right strategy for your business. So, keep an eye on the trends across social channels to let yourself stay relevant in the industry.
Well, you can avail the services of a top digital marketing company and be sure of the best promotion across digital channels.