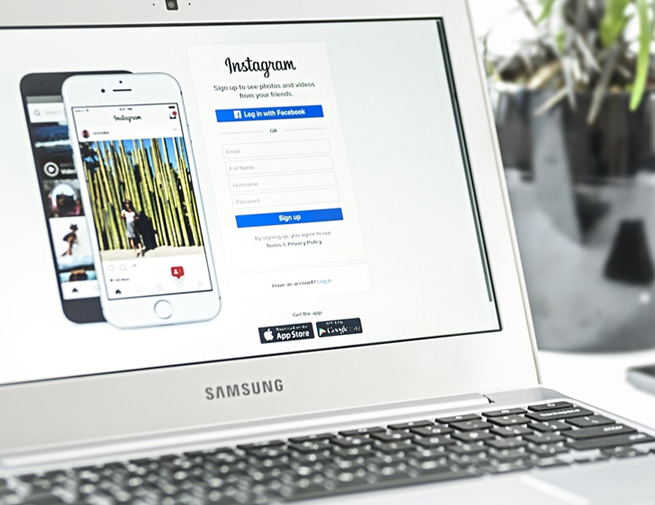 Tips To Market Your Business Using Instagram
Instagram is one of the fastest growing social networks around. Facebook bought it in 2012 and since then, it has grown at a spectacular rate. Presently, it has over 600 million monthly users and almost half of them, which is some 300 million, are daily users. It's a platform that has 90% users under the age of 35. Clearly, this is a kind of stats marketers never look to escape without leveraging.
More so, 1 out of every five internet users has a profile on Instagram, which is a commendable figure to say the least. In fact, it even outpaces Twitter and Facebook when it comes to user interactions and organic engagement. To top it all, it's liked by brands as big as NIKE, BARCELONA FC and National Geography. More so, Instagram is a platform very popular among the young generation.
More so, it's now a favourite platform for e-commerce sellers who're driving their businesses ahead by benefiting from Instagram. In fact, the visual nature of this platform makes it perfect for brands to engage with the audience products and service details with ease. This also helps whether to build brand or reach to the audience in different markets. You can benefit from the platform and easily give a boost to sales.
Tips to market your business on Instagram
Presently, Instagram is one of the most popular social platforms with an ever-increasing userbase. It's trust by brands small and big alike for marketing purposes. Whether the need is to enhance the reach of your business or make the products or services more popular, whether to boost engagement with customers or drive the sales, this platform helps in them all.
Here are tips to benefit from Instagram –
1. Optimize the link in bio
Instagram is quite unlike other networks, literally. First, its focus is only on visual aspects and second, it does not allow indulge in links. Which means, you can't use hyperlinks anywhere on your profile other than for the bio. However, only verified users can also use the link in Instagram stories, not all can. Clearly, links are not easily available and whatever is should be used with care.
So, the best strategy is to use only the link that can pull in the most traffic for your business. The link should have a description that prompts clicks. The text used with the link should be captivating and engaging enough to make all the difference. The link you have is precious and it has to be leveraged to full. Only then can you expect better promotional results
2. Sell your products
For e-commerce stores, nothing matters as much sales. They explore options and platforms that can enhance the reach of their products and help sell them to a wider market. Instagram is very helpful in this goal but it does not have a feature for direct selling products. However, stores have the option to use one of several tools out there to sell products directly from this popular platform.
Brands can benefit from these tools and convert followers into customers in a hassle-free manner. You can sell product either through creating a photo gallery or through comments. In both these cases, you can benefit from the tool and realize your sales target with ease. This is perhaps a major reason behind the ever-increasing popularity of Instagram among e-commerce shops.
3. Benefit from unique contests
Instagram gives brands an option to run interesting contests and engage with their audience. This will boost the interaction level between brands and their audience and give a push to brand awareness initiative. For this very purpose, you should benefit by running unique contests with the focus to win the attention of the followers. Your contests won't create any ripple unless they bring along some kind of incentive to followers.
More so, followers across platforms look to get some benefits out of an engagement with brands and this is where your contests will hold the key. However, the contests need to be really unique and interesting to make the difference of the desired variety. So, being creative and offering exciting awards is the way to go to make the contests beneficial in true sense. There's no other way to benefit for sure.
4. Capitalize user-generated content (UGC)
As a buyer, we love to buy what our friends or close-ones do. We generally don't trust heavily advertised content as much as one recommend by someone known to us. This is where Instagram helps as it generates a huge amount of user-generated content (UGC). As a brand, you can't ask more as these content where users share pictures of your products can convince even the most hard-to-sell customers in the market.
More so, such contents are very powerful as not only they boost CTRs but also bring down advertising cost to half. You can take these UGC pictures and post across social platforms to catch the attention of more users along the way. There can't be a better way to let the world see your products being used by users. This is how brand awareness and brand building attempts reach a new level altogether with a digital marketing company.
5. Interact with your followers
The only way social platforms can benefit is by being social on them. Which means, you have to socialize and interact with your followers. Only interaction can help you stay relevant on a platform that focus more on visual communication. So, you have to reply immediately to all comments and tags together with taking some time out to like the images. Don't forget putting in your comments for images.
Instagram is a unique social platform where visual gets more focus and where you can't share content of others. But yes, there are shout-outs to leverage. In a way, you have to interact and there's no way out. Brands that understand the power of being social will make the most out of this platform for sure. This is precisely how digital marketing India goals are achieved with ease.