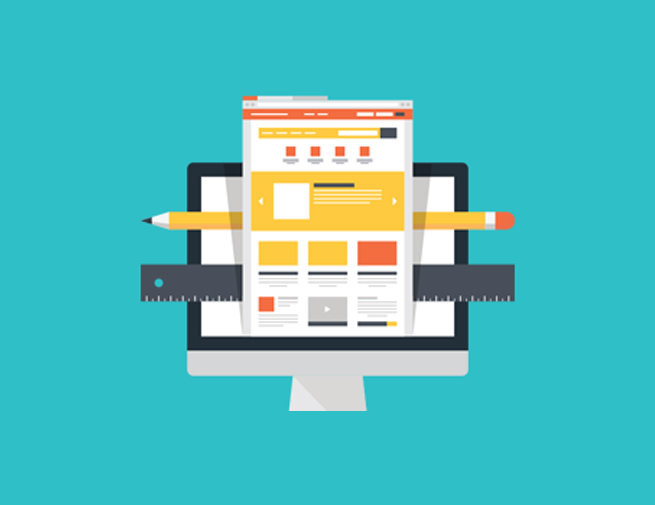 Website Development – A Must Thing For Your Business
What would you do to take your business online? Or, what is the best way to enter the prospect-laden internet world and reap right rewards? Website, yes, your business will need a website if it plans to go online and realize it true potential.
Every business, be it small or big, needs a website in order to realize their objectives in precisely the way it should. Not having a website means not being able to leverage vast and ever-growing opportunities available on the internet.
In a way, a website is the building block of going online. So, if your business does not have a website, it will remain anonymous to the world; it will then remain a useless tool.
A business will need a website if it plans:
✓ To reach the internet and get a wider and bigger market to cater
✓ To give itself more prospects than it gets in the real world
✓ To engage and interact with the target audience in a real-time manner
✓ To win more customers and service the existing ones with ease
✓ To boost the presence and visibility of the business and its elements, including products and services
✓ To build brand awareness and convey to the audience brand ideas and messages
✓ To boost sales, increase ROI and give a thrust to the revenue
✓ To become able to reach to any and every market irrespective of the geographical boundaries or restrictions
✓ To target customers based on their demographic characters like age, sex, nationality, tastes preferences etc.
✓ And lastly, to build the base and grow the business so that all its targets are achieved with ease
In a sense, we can see how beneficial and impactful a website could be if used properly. We can also see the benefits delivered by a website to businesses, and the best part, its impacts are equally productive across industry verticals.
But the question is, can each and every website benefit businesses in the same way? The answer is, NO. Not every site, only the one which is developed well and which is rich in feature.
Features of a good business website
Every business needs a website to go online and achieve its goals. A good business website needs to come packed with all those features that enable leveraging of the ever-growing potential of the online world.
✓ Immediate and intuitive navigation with virtually zero confusion to visitors
✓ Detailed business information with contact information
✓ A consistent branding and recognizable experience to users by keeping uniformity among elements right through the site
✓ A well-designed and well-presented blog to share and inform users about the business and its activities
✓ Social media integration with links to social profiles and features to let users share and contribute
✓ Regular updates to the content and maintaining quality content right through the site
✓ Features to subscribe people to your blog
✓ Social sharing of content to invite comments
✓ Visual signs at appropriate places to help in the navigation
✓ Site security with SSL certificates
✓ Mobile-friendly features
We can see how it takes a lot to develop a good business website. A lot of features and functionalities are needed for a website to help a business build its base and grow. So, if a site is not rich in feature, it won't be able to meet business requirements.
More so, if a website is not well-developed, it will never be able to have all those features that help a business grow. It's therefore important to look for an experienced development company to deliver a website that meets your business' targets with simplicity.
Why website development is important
Without website development, no business can reach online. This, sort of, sums up the potential and value that development causes. In this, a variety of technologies are used to first create web pages and then assemble them into a website. After all, without a website, no business will be able to reach to the internet and expand their reach.
✓ Website development is basically a way to help businesses project their elements, including products or services in a visual way.
✓ It's about giving businesses an opportunity to communicate to and with the world to covey and share ideas and messages.
✓ The web development is about listing, categorizing and displaying the business, its products and services to the world.
✓ Web development is about enriching the business with features and functionalities and helping it reach the world of internet
✓ It's about giving people a chance to see your business and its elements and if need be, shop or buy from the available products or services offered on the website
✓ The development is also about letting businesses expand their horizon and reach to new territories and markets even without caring for any geographical boundaries or restrictions.
✓ Website development helps business increase their reach and attract more visitors to their website.
✓ It's about interacting, engaging and communicating with your audience in a real-time basis and getting feedback and reviews from them.
✓ Web development is about bolstering the business with features to attract more traffic and realize its targets with ease.
✓ We can thus see how web development is important for your business. We can see how without quality web development, a business will never be able to justify its potential and might not be able to reach beyond a basic level. It's therefore important to hire an expert web development company.
Technologies used in website development
There are basically three broad categories of technologies used in website development. Without using these technologies, it would not be possible to fit websites with right set of features and functionalities. More so, without these technologies, it would not be possible to develop W3C standards-compliant and accessible web sites.
The categories include
✓ Client-side technologies
✓ Server-side technologies
✓ Multimedia
Client-Side Technologies
✓ XHTML
It's a mark-up language to structure information which can be taken for presentation as web pages.
✓ Cascading Style Sheets or CSS
CSS helps in displaying of web pages in the browser. It helps in presentation of web pages in a way to become accessible to all.
✓ JavaScript/ECMA Script
It's a scripting technology which is used is add interactivity into websites.
Server-Side Technologies
✓ PHP
It's a server-side scripting language that helps in creation of dynamic and interactive web pages.
✓ CGI/Perl
It's a programming language helps to process information through forms.
✓ XML/XSL
While XML is a mark-up language to transmit and describe information, XSL help to format, XML documents.
✓ MySQL
MySQL is a Database Management System used for websites that require database functionality.
✓ PostgreSQL
It's mostly used by commerce websites requiring robust database functionality.
✓ Linux/Apache
One is an operating system while another is a web server on the Internet, and they both offer a secure platform for sites.
✓ SSL/Secure Servers
SSL, or Secure Socket Layer, is the most commonly used technology to exchange data one securely.
Multimedia
In the multimedia domain, Macromedia Flash is used extensively to enrich websites with animation, interactivity and sound.
Tips to hire a top website development company
Given the value associated with development, it becomes important to take a great deal of care while hiring a development company. There are a lot of aspects to look into and a variety of things to consider to get a good company hired. Make sure you follow these steps while hiring:
✓ First of all, check whether the development company has a team of coders, programmers and developers.
✓ Analyse its track record and take a stock of projects and web technologies used by the company
✓ Assess whether the company delivers user-friendly and technically superior website so that your goals are met with ease.
✓ The company should be well-versed with all the latest technologies and trends used in the web industry.
✓ It has to be able to develop variety of development projects, including custom projects, CMS-based development, e-commerce development, portal development, corporate website development, social networking solutions and PHP web development.
✓ The development company has to add value irrespective of the costs associated with its development solutions.
✓ It should has a team of coders who write good and clean codes which W3C complaint
✓ Should deliver 100% user-friendly and interactive web apps and web-based solutions
✓ Should deliver affordable pricing, 100% customer satisfaction and enrich the website with fast data processing, data loading, easy navigation and simple exploration features
Conclusion
In a nutshell, it's important for a business to hire a development company which is experienced and which has served clients across industry verticals. Right hiring means you need to search a lot and ponder over a lot of issues. So, don't rush into hiring any and every web development company. Take time, evaluate features and then take the right call.