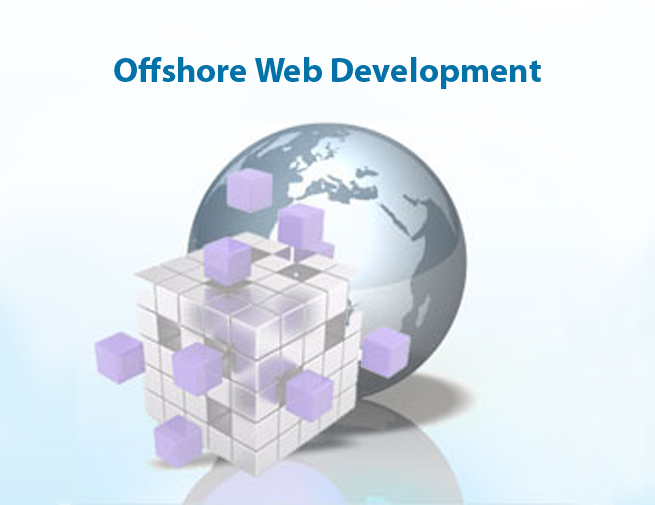 What Everybody Ought To Know About Offshore Web Development
By admin October 13, 2014
Has this happened with you? You get a remarkable business idea. You know your target customers. You know exactly how you would get them to care about you. You decide to sell your products or service through a website (for an obvious reason: about everything is digital nowadays). You check out some renowned web designers and developers near your place to help you but only get disappointed over the crazy high quotes. Don't worry. You're not alone as this is a very common problem that many people face. Offshore web development may be the answer to your prayers.
Building a website from scratch is not a very expensive affair in reality. While some websites do have high-end requirements and functionality, it's thankfully not always the case with startups or new websites. The magic question is, how can you get the best deals? Ones that are not just affordable for you but also deliver what your users want most, an optimal user experience?
You guessed it – offshore web development. Below, we will discuss why that is the case and it might be a great option for you:
✓ Pay as much as 70% less
Suppose you're based in the US or the UK and your service provider is located in India. Outsourcing your web development project would help you save a lot of money because the cost of living in the US or UK is much higher to that of India. In fact, you sometimes end up paying 70% less money when you work with an offshore web development company.
✓ There's more to it than meets the eye
It's not just about money. It's about quality and flexibility, too. When you hire an offshore web development company, it usually works collaboratively so that you are always updated with the progress of your project and are in complete control. This also helps you ensure that everything is moving in the right direction. The flexibility that an offshore team gives helps you focus on your core business rather than waste time and money trying to find and hire an in-house development team. Those who've been there know how much of a pain in the neck the latter could become, especially when you're just starting off. An offshore web development company already has the resources, technical expertise, experience and processes in place to deliver you the high quality work that you need without making you go crazy trying to figure it out on your own.
What you should keep in mind before working and hiring an offshore web development company:
✓ Don't blindly trust any offshore company just because it costs less
✓ Inquire about the company's experience, its processes, its team and its reputation in the market
✓ Make sure the company uses development and project management best practices
✓ Choose a company that has a collaborative design and development process
✓ See what type of digital marketing experts they have to help you with other aspects such as SEO, Social Media and so on
✓ Ask for a fully responsive website that works beautifully on all devices because it's no longer a desktop-only world
✓ Speak to current and past clients to see how their experience has been with this offshore web development provider
✓ Check the portfolio of work that they have delivered for other clients
✓ Speak and interview the team members and project managers that will be working with you
Summary
Working with a good offshore web development provider can be a rewarding and highly lucrative experience. Ensure that anyone you are working with has the necessary skills, expertise and experience to deliver the type of work that you need. Due diligence and time need to be invested before you begin any work so that you are choosing a reputable and experienced offshore web development provider that can help you accomplish your goals. If you are looking for a highly experienced and reputable offshore web development provider, please feel free to reach out to the team at Mind Digital for any of your development or digital marketing needs.