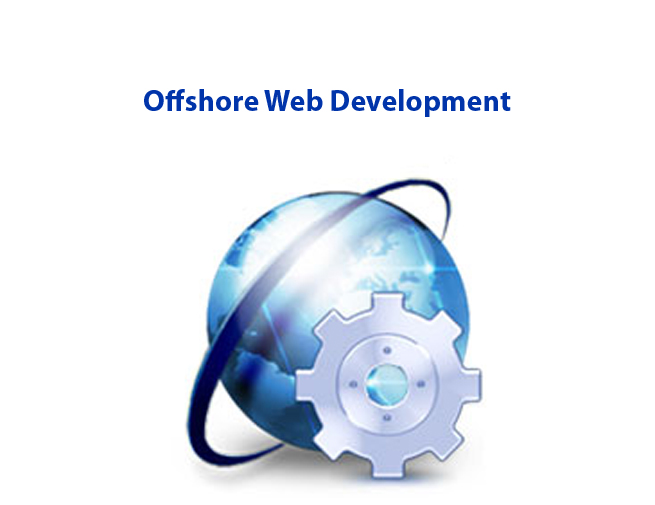 What Exactly Is Offshore Web Development
Businesses today are concerned about how they can improve their business processes in a more efficient way without breaking the bank. Almost everyone knows the advantages of having an online presence and what it can do for your bottom line. Hence, many businesses are leaning towards opting for offshore web development services which allows them to get the right services at a cost-effective price. While there are many business owners that have heard the term offshore web development services, there are only a few that actually understand what it means and how they can take advantage of it.
Understanding Offshore Web Development
The word offshore itself means that the work is outsourced to an offshore country where the same job can be done at a lower price than what you would pay locally in your own country. They are many offshore destinations across the world such as India, China, Brazil, Czech Republic, Ukraine and many others. Today, the leader in offshoring or outsourcing is by far India but other countries are catching up. The term offshore web development also suggests that the same web development job that can be done in the US, UK or Australia for example can be performed in these offshore locations which will lead to the same or similar results if done locally for a cheaper price. One of the basic intentions of offshore web development is to take the budget you have set aside and get more out of it. For example, a web developer in India which is the leading offshore development destination today, can cost up to 80% less when you compare it to the US, UK, or Australia.
Hence, in simple words, offshore web development are services that are outsourced to international companies located at offshore destinations that have the technical expertise you need to deliver superior results for a cheaper price. With the help of offshore web development, small and large companies can reap profits that they can never achieve if the same services are hired in their own country. By choosing to go for offshore web development you can save money on HR, recruitment fees, software and hardware expenses and much more.
Utilizing Offshore Web Development
Hiring an offshore web development company on its own is not going to help you make profits. Hence, businesses need to understand how to make use of these development companies to maximize their profit in the right way and how to actually find a reliable partner. It is very easy to find an offshore development partner in developing nations even with a simple Google search. However, how do you determine if this offshore provider can actually deliver you the results that you are looking for? The due diligence process of finding a good partner needs to be undertaken with specific things in mind. Some ways to help you a find a good partner is to speak to the team that will be handling your work to understand the technical aptitude that they possess, check the portfolio of work that they have delivered and speak to client references.
If you do these basic things along with some more digging and fact finding, you can surely find a reliable offshore web development partner who can deliver you the high quality work you are looking for. One last thing to keep in mind when looking for a partner is price. Even though the main goal of offshoring work is price, this should not be the ultimate deciding factor when choosing who to work with. Try to find a competitively priced partner but never opt for the cheapest one as you will not get the quality you are looking for. This will in turn end up costing you more in the long run and add unnecessary delay to your project.
Time & Patience
Don't expect everything to be perfect from the first day. Even though, these offshore partners are very familiar with working with clients from all across the world, there is still a learning curve for any new relationship. Make sure you are clear and concise with not only directions but also your expectations from them. Establish a clear schedule along with the methods in which you will communicate and monitor the progress of your projects. This will help the offshore web development partner gauge what is important to you along with what your expectations are moving forward.
Another thing that needs to be kept in mind is that that you need to stick to one offshore web development company rather than jumping ship after one mistake. You need to be selective about the firm you choose because you want to have a long term relationship and ensure that the company understands your overall business goals. Sticking to one company by exercising patience and time will allow you to not only save money but also will avoid the hassle of having to search for a new company all the time. Give the company you are working with some time to understand you, your working style and your team so that they can deliver against your expectations appropriately.
Summary
Hiring an offshore web development company will allow you to focus on your core business functions and not deal with the headaches that can come along with web development. With the help of these offshore companies that handle web development globally, things have become easier and cheaper. If you are able to find a trusted offshore service provider, you can truly do much more than you imagined in less time. The same time and money that you would be spending on local resources can now be spent on other aspects of your business. With the rise of offshore web development companies the entire web development customer base has a lot more options on which route they can choose to go. If you are looking for any offshore web development help or anything online related, please feel free to reach out to the team at Mind Digital Group.