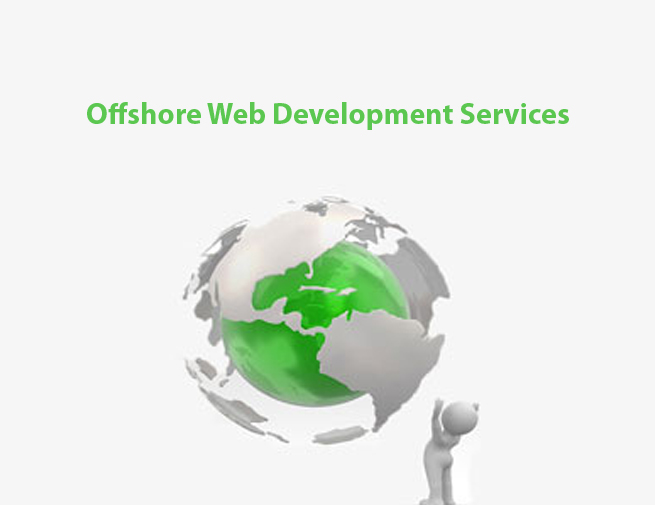 Why Offshore Web Development Services Make Sense
To succeed in business, one has to be innovative in some way or the other or provide a product or service at a cheaper cost to the consumer compared to competitors in the market. To succeed, businesses must also learn to take advantage of opportunities offered by the relentless pace of technology. Similarly offshore web development provides such an opportunity and we will go into details of why it makes business sense below.
The Internet as a communication medium has really expanded at an explosive pace over the past 20 years and the reach of the Internet has grown at an unprecedented pace. It has grown at a much faster pace compared to other technological revolutions, whether it's the original telephone invented by Graham Bell or television technology (from black & white to color and now on to LCD and LED TVs) or passenger aircraft technology starting with the inventions of the Wright Brothers.
People who were able to foresee the growth of the Internet and of microchips and PCs (the people responsible for companies like Intel and Microsoft respectively) have benefited handsomely. Jeff Bezos, Larry Page, Sergey Brin and Mark Zuckerberg are the obvious beneficiaries whose names are now known to one and all across the world (at least those parts of the world that have access to the internet).
Cutting Edge Web Development
In the domain of web development too, smart businesses are staying ahead of the competition with world-class websites that have the ability to attract new users and keep existing users satisfied. Almost any large organization is partaking in offshore development across multiple aspects of their business. Not a small part of Amazon's success is said to be due to its exceptionally user-friendly website that excels in all the relevant aspects of what an e-commerce website should be about. Whether you are a multinational corporation, an E-commerce start-up or a one-person operation in the business of home delivered made-to-order cupcakes, your website too can stand out and it should.
To have a cutting edge website, you need to keep abreast of all the latest in web development technologies. Unless you are a web developer yourself, this is obviously a job for professionals. Just as you would want to hire a highly trained and experienced chef if you ever open a Mexican restaurant or pizza place, you must go for trained and experienced web development professionals for your web development requirements.
Offshore Web Development
Should you opt for home grown web development companies in Europe and America who might charge $50,000 or more for website development, digital marketing, or Search Engine Optimization (SEO) activities? You can opt for offshore web development where you will get the job done for one-fifth of the cost. Clearly, the answer is to opt for offshore web development. Offshore web development makes sense because of many reasons and here are a few of them.
✓ Best quality technical professionals – The technology of the Web is one and the same across the world. Hence your specific web development requirements can be taken care of equally well by professionals either in the U.S. or at an offshore web development company. Offshore Indian web development enjoys clear advantages in this regard. You can also rest assured about the technical competence of Indian web development professionals. Indian web development companies have a clear and present reputation as leading place for offshore software development and offshore web development. With Indian companies and technical personnel being highly skilled and conversant with English, India offers unbeatable advantages.
✓ Cost Effectiveness – Smart businesses are always searching for ways to cut costs and offshore web development is one of the ways to achieve some hefty cost cutting and accomplish some real cost savings. In a time of tight budgets, cutting costs on web development means you can with a given amount of money — for example, when you save on web development costs, you can productively spend the money saved on digital marketing and display advertising campaigns. Or you can spend the money saved to pay for some critical training for your key personnel — or just to help pay bonuses to your best and most talented workers.
✓ SEO & Digital Marketing Services – The most important thing about web development is that it's not a one-time or static activity. Rather, it's a continuous and ongoing activity and you will need to keep working on your website and keep updating it. Considering these factors, professional offshore web development companies are a good option as they provide support services for reasonable fees as well as offering SEO services.
If your brand is not as well-known as a Coca-Cola or McDonalds or Wal-Mart or Amazon, you can always benefit from SEO services. It's up to SEO professionals to ensure that your website does not suffer from algorithm updates and changes effected by the leading search engines such as Google and Bing.
SEO services are absolutely essential for businesses as Google has been making significant changes to its search algorithms — both to fight spam (or those who wish to manipulate Google's search results) and to simply serve its search users better.
Hence you have stuff like Google Penguin, Google Panda, Google Hummingbird and Google Local Carousel. All these are very technical and very specific updates with specific impacts on search results and where websites will appear in those all-important organic search results page.
For example, with the Panda updates, Google is emphasizing original content while the Hummingbird updates have to do with the Google Knowledge Graph and voice search and natural language search. Google is getting itself ready for the coming mobile web — where more users access the internet from their cellphones than users who use desktop PCs to do so.
A cutting edge website must keep in step with this and other changes to web-surfing habits of individuals. For example, the growing use of mobiles means that websites need to adopt responsive web design techniques so that they render well on small smartphone screens.
Conclusion
It is easy to see from the above why it makes excellent business sense to opt for offshore web development. You get so much more than just web development services as a good company can help you with other channels such as digital marketing and so on. If you need any assistance or help with your web development or digital marketing, please feel free to reach out to the team at Mind Digital Group.