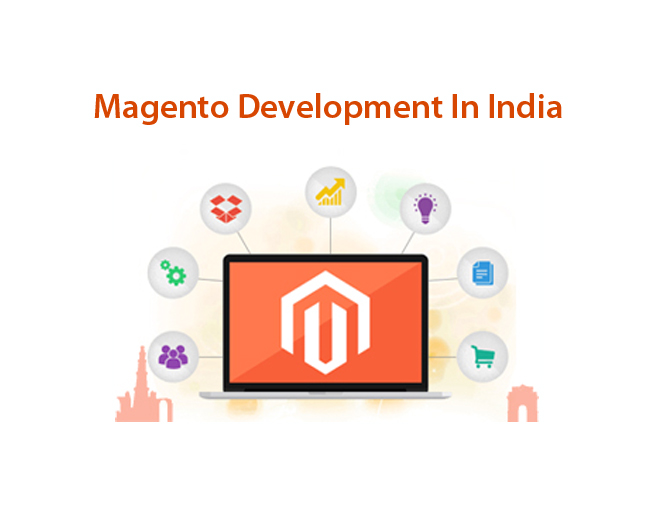 Magento Development In India Is A Brilliant Option For Your E-commerce Needs
By admin January 14, 2015
The Ecommerce business world is accelerating faster than anyone has ever imagined across the world. Consumers are enjoying the convenience, pricing and wide array of options that are available through online shopping. As a result of this, business owners are looking to come online to sell their products or services for the world to see/purchase. When you think of an Ecommerce website, one of the first things that comes to mind is the Magento CMS (Content Management System) as it's currently the most widely-used Ecommerce CMS platform in the world today. India on the other hand is synonymous with affordable development resources and when you combine the two, you get Magento development in India which is a beautiful combination. Below we will discuss why going for offshore Magento development in India has become so popular and it may be a perfect solution to achieve your Ecommerce business goals:
✓ Cost Factor
If you are on a tight budget or are looking for an affordable Magento development solution then India is a brilliant option for you. For example, if you hire a local developer in the US or Europe, it can cost you up to 75% more than in a country such as India due to the low cost of living and also due to the amount of development resources that are widely available. Going for Magento development in India is an affordable solution as it can save you money which can be re-invested into other parts of your business that may need it. Working with an experienced offshore Magento development partner will allow you to achieve your goals in a cost-effective manner and stretch your budget farther.
✓ Quality
India as a country is the leading offshore provider for software and many other services such as call centers offering IT support, help desks or even other BPO services. India is very familiar with the quality guidelines and needs that their western counterparts have come to expect due to the amount of experience they have within the IT field. So, feel at ease knowing that by going for Magento development in India you are making a wise choice as they know what to deliver and how to deliver it without compromising on quality. They know what companies of all sizes and from all different countries expect in terms of quality and can deliver accordingly.
✓ Abundant Manpower
Since India as a country has more than 1 billion people, manpower is no issue at all. More than 1 million people every year are graduating from top IT institutions and entering the IT sector making it super-easy to find any amount of people you need for your offshore Magento development work. Add to that, almost all curriculum taught in the IT sector is in English so the language and communication barrier is not an issue. Granted, sometimes the English may be hard to understand but working with a good company who has experience delivering Magento development in India, you will have minimal issues. In addition, you can easily scale up or down your Magento development needs without any issues as the manpower is readily available for you.
✓ Technology & Trends
By working with a top offshore Magento development provider out of India, they will be very familiar with the latest technologies and trends. By working with the leading companies across the world, they will know about the latest trends and needs in the software development sector are. In addition, they will have experience in delivering simple to complex solutions making them an experienced partner within this field. By choosing a reliable and experienced offshore Magento development partner, you will have access to the latest technologies and trends that is happening within the web development world keeping you ahead of your competition.
Summary
Going for Magento development in India is a brilliant choice no matter what size of business you have. You can save time, money, operational expenditures, HR overheads and much more. Add to that the experience, expertise and ease of working with a reliable offshore Magento partner, it's a win-win situation. Ensure that any company you choose to work with has the necessary expertise and portfolio of work to back up delivery to avoid any headaches. Take your time and conduct the necessary due diligence before beginning any web development work. If you are looking for a reliable, trusted and experienced offshore Magento development partner, please feel free to reach out to the team at Mind Digital for any of your web development needs.