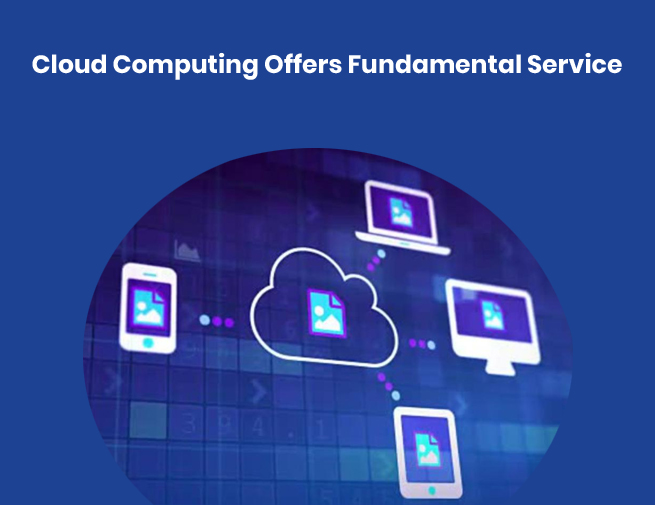 Cloud Computing Offers Fundamental Service Models To Users
By admin January 31, 2014
Cloud computing refers to computing resources that are over via the internet. Cloud service providers use software to create virtual server hardware on real server hardware. Cloud computing has become so commonplace that "the cloud" often refers simply to the internet. When software, platforms, and infrastructure is sold "as a service," in popular marketing parlance, it is referred to using the phrase "in the cloud."
The major components of cloud computing include Software as a Service, Platform as a Service, and Infrastructure as a Service. The major benefits of using "the cloud" include the advantage of not having to worry about setting up or maintenance of expensive hardware/software that are needed and data storage requirements which can vary unexpectedly. When you hire the services of a cloud service provider, you can quickly add more capacity or dedicated servers or bandwidth catering to your website when the need arises.
Cloud computing providers offer their services according to several fundamental models: infrastructure as a service (IaaS), platform as a service (PaaS), and software as a service (Saas). There are various types of cloud deployments such as: private cloud, public cloud, community cloud, hybrid cloud, and distributed cloud. Despite critics such as GNU and free software pioneer Richard Stallman and Oracle's Larry Ellison, cloud computing continues to gather pace. Even NASA has moved its infrastructure to the cloud and is hoping to save on IT costs in the process as this move will enable NASA to close 20 data centers. NASA's main website is hosted on a public cloud. Jet Propulsion Laboratory's (JPL) Be A Martian educational website is hosted on Amazon Web Services (AWS). The NASA example shows how CIOs and CTOs will increasing opt for cloud tools as solutions to their corporate challenges. Gartner predicts that the public cloud market will hit $180 bn by 2015.
Prominent cloud computing implementations such as the Hadoop framework and VMWare's Cloud Foundry have been built on open-source software. As of now, OpenStack, promoted by NASA by RackSpace, is the open standard that enjoys the broadest industry support.
Indian IT companies such as Mind Digital are providing support to sites hosted on the cloud. Such offshore cloud computing brings with it the same advantages as other kinds of offshore software development. Certified Linux and network experts in India can be hired for less than $10,000 per annum which is less than 20% of what they might cost in the U.S. You might be a small business or an e-commerce start up either looking to set up your web presence or somebody to take care of your site. We at Mind Digital have the cloud experts including AWS experts and certified Linux and network admins who will help you set up and manage your site. We have flexible options for our clients where our cloud experts can be hired full time or part time or on an hourly basis by our clients.
With our wide-ranging expertise, Mind Digital can be an able and reliable partner in meeting your cloud requirements.