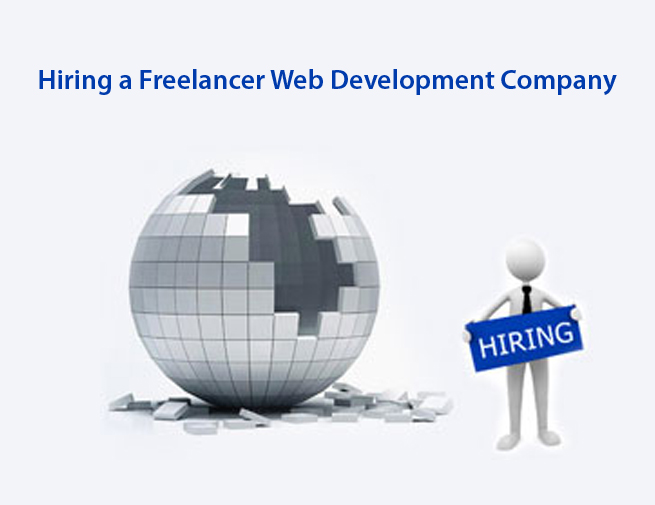 How Effective Is Hiring A Freelancer Instead Of A Web Development Company
The mere presence of a business on the Internet does not guarantee traffic or prospects. The design and the functionality of a website are as important as its presence on the web. E-commerce is gaining prominence these days and it is solely dependent on the website experience along with the online marketing. The website for an E-commerce business should be developed and designed to draw the maximum number of consumers. Each and every link, button, picture and the whole user journey should be strategic so that the overall experience of the website is flawless.
The design of the website should also be attractive and optimum use of animation or graphics should be done so that the prospects are drawn to interact with the website. Developing such a website can be a daunting task as it requires numerous skills and a creative mind to develop such a website. A website must be attractive, responsive and interactive to be able to help the consumer find what they are looking for. All these things can only truly be accomplished when you use the services of a professional web development company
A Web Development Company Versus a Freelancer
As discussed earlier, a website can be helpful for a business only if it is able to reach through to connect with people and give them what they are looking for. Generally, a website requires skills and technical know-how of various domains. A developer is needed to write the code for all the functions and operations to be performed through the website. Knowledge of programming languages like PHP, JavaScript, jQuery, etc. are a must. The appearance of the website which includes HTML and CSS coding and techniques like bootstrap, media query is crafted by the designer or HTML developer. The content of the website is developed by the content writer and SEO techniques are used to enhance the visibility of the website by getting the assistance of SEO professionals.
A web development company can offer you all these services, whereas, a freelance web developer or designer can be good at one or two domains but cannot be a jack of all trades as they say. A freelance web developer or designer therefore, may not be able to develop a website which is the best in terms of design, development and content. A web development company has a dedicated team for all of these activities and guarantees a website which has all the factors working at its best. In addition, these professionals at a web development company have experience and expertise doing this for many clients allowing them to leverage their past experiences to ensure that any web development project they work on is a success.
A web development company also shares the risk factor associated with the website development. The efficiency of the work is also on the higher side in the case of a web development company as there is delegation of work and numerous processes are being carried out simultaneously. Freelancers do not have a fixed base, they are less trustworthy and they only will be good at certain things.
Summary
It may be tempting to hire a freelancer as they will most probably be cheaper, however you need to pay for quality work. As they say, you can pay less to get the same job done over 3 times or pay once for a quality job done correctly once. A web development company as the experience and expertise you need to deliver you exactly what you are looking for. When you work with a good web development partner, they have a proven track record and portfolio of work that showcases their work. If you need any assistance or advice with your web development or digital marketing, please feel free to reach out to the team at Mind Digital Group.