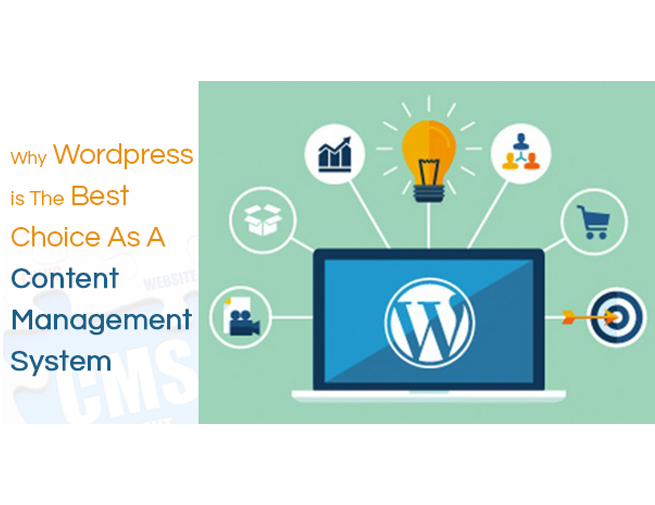 Why WordPress Is The Best Choice As A Content Management System
WordPress has been in existence for a dozen years and it is a matured platform. Initially developed as a blogging platform, WordPress has leapt ahead of any competitors such as Blogger or LiveJournal.
Now WordPress has become a complete content management system (CMS) which is used for building entire content-heavy sites. WordPress also can be integrated with ecommerce sites built using ecommerce website platforms such as Magento.
All The WordPress Websites Out There
There are millions of websites that have been built using WordPress. Some of the more famous ones are these.
Some of the best online magazine writing is to be found on The New Yorker website and it's built using WordPress.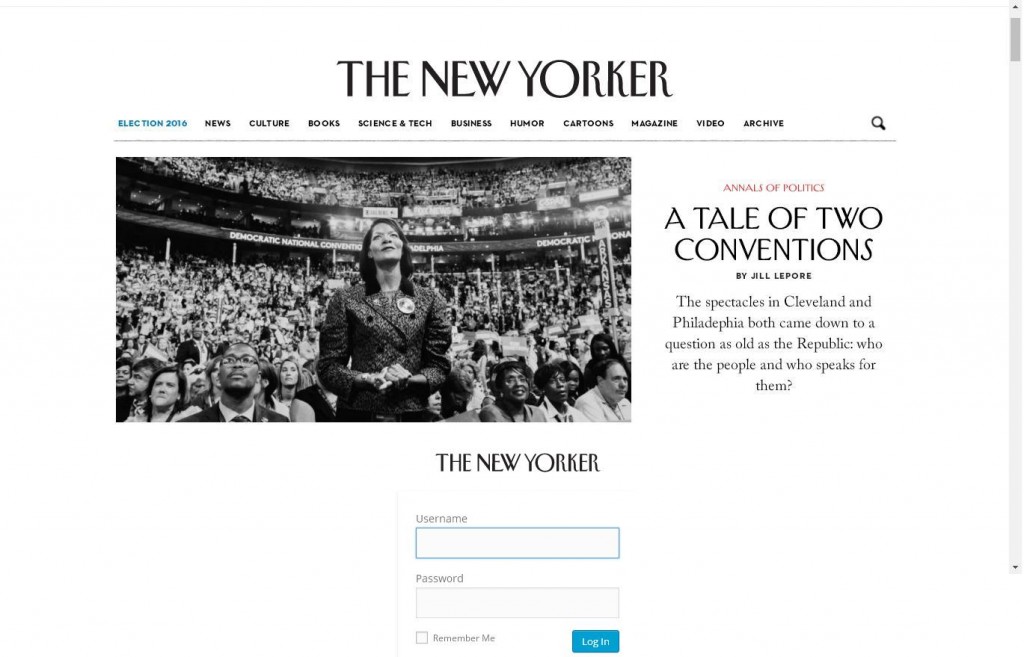 (The Home Page of The New Yorker and the WordPress log-in page)
Some of the other general and business news sites that use WordPress include BBC America, Fortune, TIME Magazine, Reuters Blogs. New online media ventures such as Quartz also choose WordPress. TechCrunch and The Next Web are two WordPress websites devoted to covering technology news.
There is no lack of variety in WordPress land. Variety, Vogue, LinkedIn Blog as well as the Harvard Gazette, and the Mozilla blog are also WordPress sites.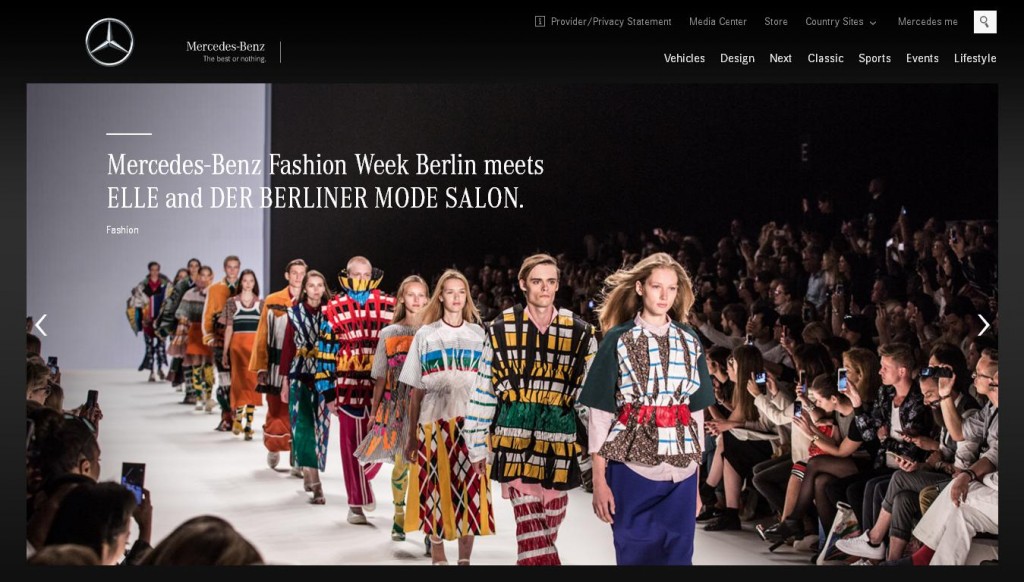 (Home page of luxury car maker Mercedes-Benz)
Among businesses who use WordPress, there is Mercedes-Benz, Samsung, Sony Music, and BlackBerry blog, etc.
Among pop culture and other celebrities who maintain their own personal websites, Katy Perry, Justin Bieber, Beyoncé, Russell Brand, and Alanis Morisette have chosen WordPress websites. More celebs who have WordPress websites include Katie Couric, Stephen Fry, Martha Stewart, Usain Bolt, and Kobe Bryant.
WordPress is clearly catering to the needs of diverse customers who are among the top dogs in their domains.
No wonder WordPress is not only the largest and most popular CMS platform in the world, it is also the fastest growing one.
Why WordPress Development By A Professional WordPress Development Agency Makes Sense
WordPress development professionals provide many services to clients who want a top notch WordPress website. These include choosing an aesthetically pleasing theme, doing theme customization, getting the most important site SEO plugins, performing keyword research relevant to the client's business domain, etc.
Many India-based WordPress agencies provide WordPress development services that cover the basics outlined above as well as insights and expertise in social media marketing, content marketing and digital advertising.
Creating a business Facebook page is not enough these days. You need to opt for various paid advertising options Facebook offers so that Facebook users will visit your Facebook page, Like it on FB and see your FB posts in their Newsfeed.
The emerging semantic Web requires content to be tagged with identifiers such as Schema markup so that search engines know what type of content it is. All these aspects — SEO, digital marketing, etc. — will be taken care of by WordPress development service providers in India.
WordPress Advantages
There are many reasons why WordPress is so popular as a CMS and a website development platform.
Here are a few of those.
1. WordPress is simple. WordPress is extremely simple to learn and use and anyone who has created documents using Microsoft Word will also be able to create posts using WordPress. So, any WordPress website owner will be able to start publishing content online. No php coding skills required.
2. WordPress is a powerful content publishing tool and platform. The WordPress editor gives you a variety of ways in which to format your content and do other stuff as well such as:
a. WordPress social plugins will enable you to automatically share content to your different social media accounts such as Facebook, Tumblr, and Twitter, etc. You have to install the right plugin and your workload is simplified.
b. WordPress lets you collaborate with others in creating posts. You can create a 'Draft' post and others you have authorized with log-in access will be able to view and — with the right user credentials — edit the post. The admin user is authorized to create new users and assign them different levels of access to the website.
Only a few trusted users will have "all access" admin-level authority to install/remove plugins, create/delete posts and so on.
c. The WordPress editor also does automatic spell-check and has a distraction-free writing mode. It gives you a rich set of Word-like formatting tools to format your article/post.
d. WordPress keeps auto-saving your work as you type. So, if the computer loses power suddenly, you don't have the frustrating feeling of losing many minutes or hours of hard work. WordPress keeps saving as you keep typing. WordPress saves the content online if you are connected to the internet and it saves the content to the browser if you happen to be momentarily disconnected from the internet.
e. WordPress lets you embed rich media content into your posts easily.
You can upload images through the image upload. You can upload images from your computer hard-disk (or mobile phone memory if you are creating a post using a smartphone) or give the url fo an image and WordPress will upload the image from the url to your post.
f. The images which you have uploaded to WordPress are stored in a single place and are easy to view and browse and you can re-use already uploaded images in multiple WP posts without having to upload them every time.
Each WP post has a 'Featured' image which is the image that shows up at the top of the post after it is published and this is also the image that is published to social media when the article is published there.
This is useful when there are multiple images in one article. And of course no social media post should go without an accompanying image.
g. WordPress lets you schedule your content publication. This is useful if you have an international audience or if you have outsourced writing to writers elsewhere in different time zones from where you and your audience live.
There is a method to follow regarding when to publish content or when to share it on social media for creating the maximum buzz. Timing matters.
h. Long-form content has many takers these days and you find them everywhere. Long-form content running into 5,000 or 10,000 words is usually presented to online readers in two formats — a multi-page and a single-page format.
You get this functionality in WordPress — with a pagination plugin — as well so that your long-forms can be just like New York Times Magazine articles or New Yorker articles.
It helps that you can keep your work-in-progress articles in Draft form and keep working on them. And you can do this directly inside WordPress — no need to write in Microsoft Word and then copy and paste into WordPress. In fact, doing so might mess up the look of your article since Word documents automatically include formatting elements which may not work well with the WordPress editor.
You can embed YouTube videos in your posts by simply putting the url of the YouTube video on a new line in your WP post.
You can embed tweets into your WP post in this same manner — by taking the url of an individual tweet from Twitter and pasting that url in a new line in your WP post.
3. WordPress is platform agnostic. You can publish to WordPress websites using Macs or Windows-based desktop computers. You can also use Android devices or iOS devices.
There is WordPress for Linux too for those who love open source, community-developed software. So you won't be left stranded no matter what OS you or your offshore authors are using.
4. WordPress is stable and improving. WordPress is continuously coming out with new versions with important security updates, essential bug fixes and necessary improvements. This cycle should provide current WordPress website owners and those planning WordPress websites peace of mind.
5. WordPress Plugins For Your Every Need. There are tens of thousands of plugins for WordPress out there most of those plugins are free and owned by individual developers. The good ones are available for a fee and are developed by companies.
WordPress plugins come in different categories. Many are SEO-related and many more take care of social media posting.
You can opt for one plugin from each of the above two categories for your WordPress website.
The other WordPress plugins may provide specific enhancements to WordPress websites. Some plugins may work as comment spam detectors and filters and let you keep the site clean and efficiently manage website comment spam while letting in genuine comments.
You can keep adding more plugins to your site over time as you hit upon some new idea or see some interesting feature on some website and want to implement it in yours.
Websites — news websites, tech websites — these days may have an onsite poll feature which lets readers participate in various polls. This makes the site more interactive. You may wish to implement an onsite poll feature on your WordPress site. So, you'll need to search for a WordPress plugin for this purpose and see if a plugin exists. Indeed, there are many plugins to implement polls and forms and so on. You need to install them and try them out and keep the one you like.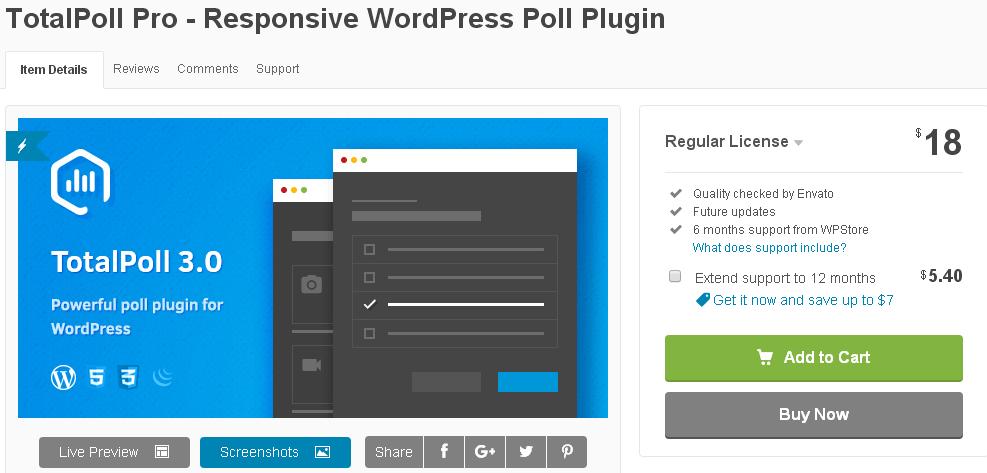 (An Example of a WordPress polls Plugin)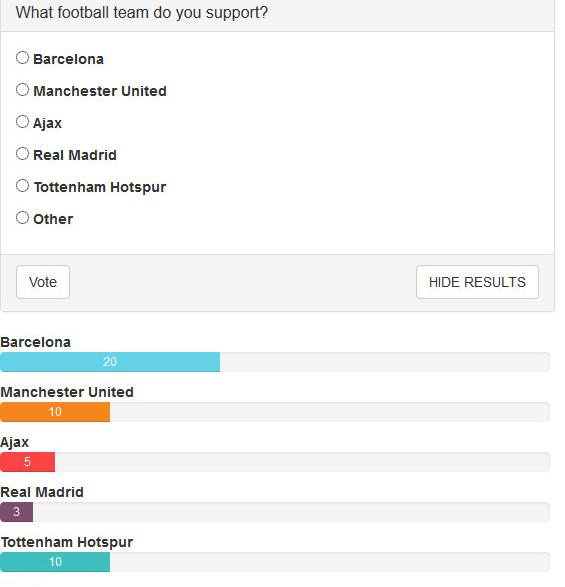 (How the polls might look with a WordPress polls Plugin)
Similar to polls plugins, there are also plugins to conduct surveys on your site. You can try out a few and decide on one that suits your needs technically and aesthetically.
One more variation on polls and surverys are plugins to conduct quizzes on your WordPress website. There are plenty of plugins that let you do that. You can try out a few and choose one that suits you.
Of course, having on-site quizzes can help your site by reducing the bounce rate as users spend time on your site to finish a quiz that tests their knowledge of anything from Seinfeld trivia to Friends trivia or everyone's favorite Netflix drama House of Cards trivia or a quiz on HBO's superhit Game of Thrones.
Most of these plugins have both a free and a premium version while a few only have premium versions.
Some websites have a 'Donate' button. Maria Popova's Brain Pickings website is one example of such a website.
You may have a non-profit or an NGO website and may wish to implement this feature on your website. So, search and check if an appropriate plugin is available.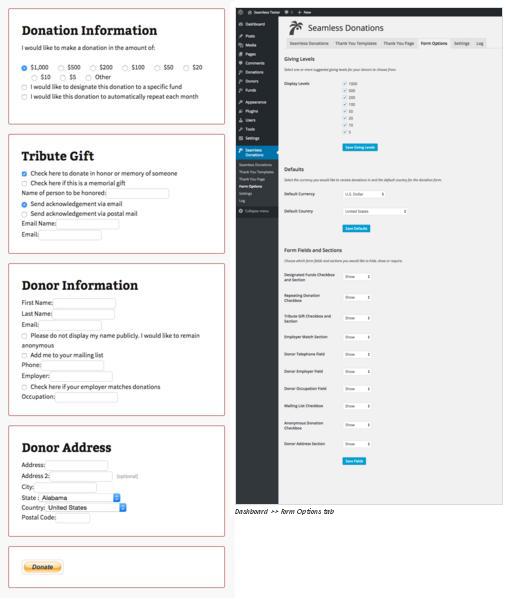 (A donation Plugin for WordPress)
You may have seen interesting image slide-shows on websites — perhaps in a product review article on TechCrunch. They insert nice slideshows of whatever product they are reviewing — say the latest iPhone, Samsung Galaxy device or a Canon DSLR.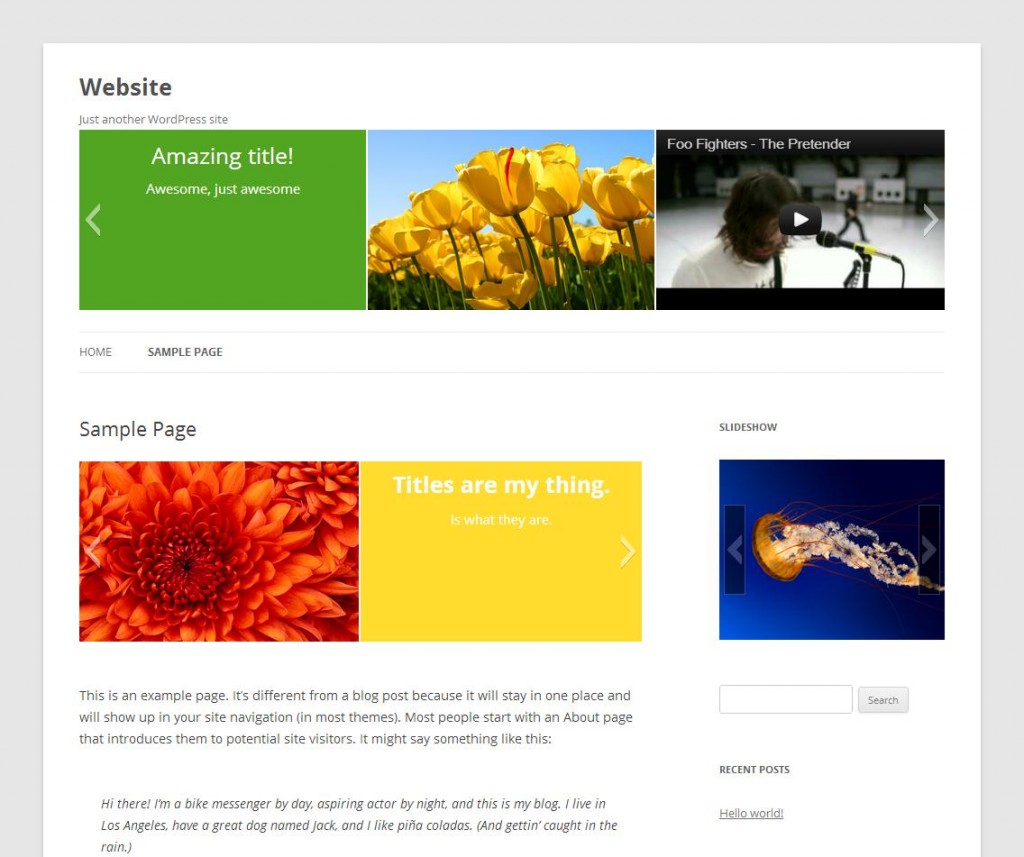 (An Image Slideshow Plugin for WordPress)
You can search for an image slideshow plugin for WordPress. There are many such plugins out there including Soliloquy, Revolution Slider, Meteor Slides, and MetaSlider — some of them free and others premium. They are also usually responsive but beyond that, they have a variety of features. So, you'll need to install them and check their quality and functionality such as ease of use. If you find a good plugin, you may keep it and discard the rest of the plugins by disabling them or plainly removing them.
6. WordPress is open source. WordPress development follows the best traditions of open source software development. Its source code is available to all to do with it as they please or as they see fit. WordPress attracts and has a vibrant, talented and professional community of dedicated developers and enthusiasts who ensure that WordPress remains an always-up-to-date piece of software with a rapid development cycle and frequent updates.
7. WordPress search is powerful. WordPress has an onsite search functionality that helps website visitors easily find the content they are looking for.
8. WordPress content is well organized. After logging in to the WordPress site, authors and contributors will see either only their content or all of the site content depending on how much access their account is authorized to have.
The content is organized chronologically and by month and year as well as by tags, authors and categories. All this is pretty helpful when you are looking for some past article to link to from an article you are writing at present.
9. WordPress is international. No matter where in the world you reside or what language your website visitors prefer, there will likely be a WordPress version suitable for them as WordPress comes in more than 70 language versions.
10. WordPress websites have the functionality to let users register themselves and log in to publish content or submit content for publication to site admins. Different users will have different roles and privileges as assigned by the administrators.
11. WordPress Premium themes are an easy way to give your website a distinctive and unique look. Without the need to tweak any templates or learn any php, WordPress themes make it much easier for non-technical folks to give their websites the look and feel they want. These themes developed by professional WordPress design companies cost anywhere from $10 to $100 and these themes can be further customized by you, the purchaser.
12. WordPress upgrades and maintenance is easy. All you have to do is click on the Update button when you see notifications on your Dashboard about a newer version of WordPress itself or updated versions of various plugins you have installed being available.
13. You would love to convert occasional website visitors to your website to regular visitors and readers. What about a pop-up that appears when readers are done reading your article and are about to close the tab? A plug-in is the answer.
14. You want website readers and visitors to stick around on your website. What about showing them more content from your website when they reach the bottom of the article they are reading? News websites typically tend to have this feature. A plugin that suggests articles is the answer.
15. When visitors are on your website's home page, you want to show them as much of the content of your website as possible. Infinite scrolling websites are in vogue these days which show more content as the user scrolls to the bottom of the website home page. Think Facebook.
These plugins should have given you some glimpses into the variety of WordPress plugins available for you. You can search for popular WordPress plugins to find the plugins that are making waves right now as well.
Benefits of Outsourcing WordPress Development
Even though WordPress itself is simple to use in so many ways and doesn't require you to have any coding expertise, a WordPress website development project will certainly require an investment of time.
So, for business owners and other busy individuals, it makes sense to outsource WordPress development to professional WordPress development service providers in India.
India-based WordPress development service providers will provide both expertise and experience covering a wide range of web development-related issues in general and WordPress development-related issues in particular.
The more complex your WordPress development project, the more essential it is to employ professionals so that there are no hiccups at the beginning of your project.
WordPress development service providers in India like Mind Digital also provide content services. So, if you want your WordPress business blog to be regularly updated, you can outsource the writing. Sharing blog content on social media is automated via WordPress plugins but businesses also need to assign the job of managing the company's social media accounts to somebody.
This person will respond to queries that customers may raise on the different social media platforms. This person should be a level-headed and responsible person so that there are no embarrassing social media posts or interactions that will haunt you or hurt your brand's reputation. After all, brands cannot afford to make the endless social media mistakes like Donald Trump has and still hope to prosper.
Digital Marketing
You may wish to invest in digital marketing efforts to spread awareness about your website among your target audience.
India-based WordPress development service providers offer digital marketing services such as PPC ad design, landing page design, keyword research, and social media marketing as well as content marketing.
Depending on your digital marketing budget and your overall WordPress development project size, outsourcing some or all of these activities will be a smart, business-savvy, cost-efficient decision that will provide a competitive advantage to your business.