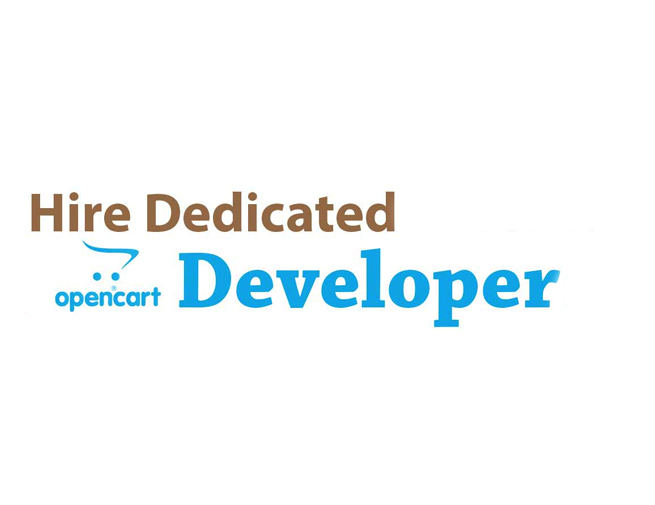 Opencart Development – An Adaptable E-commerce Platform
The internet has completely revolutionized the nature of commerce. While physical supermarkets are facing competition from online retailers like Amazon, the Internet has also empowered businesses of every size. Businesses large or small can now showcase and offer their products to the world via their websites. Whether you are a specialized online fashion retailer or sell hiking equipment online, you need to integrate a shopping cart with your website so that customers can purchase your products online.
While there are a large number of options to choose from when it comes to shopping carts, OpenCart is a favorite platform for many websites. OpenCart's popularity is based on the fact that it's an established open source shopping cart platform integrated with thousands of E-commerce websites around the world. In today's ultra-competitive business environment, outsourcing your E-Commerce development is a sensible option as it allows a company to focus on their core business. Hiring dedicated OpenCart developers at offshore locations such as India makes perfect business sense if you are looking to scale your business quickly and cost effectively.
Web design and development has grown increasingly complex with time. The development of extensive E-commerce websites with shopping carts, payment options and customized search results is not a piece of cake. Web development has to be accompanied by promotion (online marketing) such as Search Engine Optimization (SEO), Social Media, and in some cases PPC. Besides just the marketing aspect, websites have to be ready for screen sizes ranging from a large desktop PC screen or an 11-inch tablet screen, and even a 5-inch smartphone screen. This is accomplished via 'responsive web design.' They are many things that need to be taken into consideration when developing, designing, and launching your E-commerce website
All these are tasks that can be easily handled by online development and marketing professionals. While India has many top class web design companies, clients should settle on a development partner after making a careful study of all the offshore development firms. Look at the previous work experience of the company, the product portfolio in terms of websites developed, authentic client testimonials, etc. Offshore web development companies such as Mind Digital Group have a range of professionals with different skills including OpenCart apart from SEO and SEM professionals. You can hire OpenCart development professionals at highly competitive rates on flexible terms such as full-time, part-time or hourly basis.
OpenCart is a great E-commerce platform many reasons. Some of them are as follows:
1. It's highly adaptable look-wise and also flexible in functionality
2. It's a simple and well thought-out menu
3. Its built-in features make it easy to integrate OpenCart's functions into the web stores of online retailers
4. OpenCart has multilingual support (28 languages) and multiple payment and shipping options (23 payment gateways)
5. OpenCart supports intra-site product search and persistent cart functionality
6. You can keep track of sales, create, and designate coupons to specific products or product categories easily
7. Customers are able to send gift vouchers to other customers via email easily
8. OpenCart has many reports that you can use such as reward points, customer credit, returns, shipping, order reports and much more
Using OpenCart, you can choose the level of customization you need for the template you want. An off-the-shelf template with minimal tweaking will be least expensive and the more customizations you need the more expensive it can get.
You can hire dedicated OpenCart developers at very reasonable rates based upon your needs. Having the flexibility to scale up or down your business is something that can be easily achieved when you hire and offshore OpenCart developer. At Mind Digital Group, you will get access to experienced OpenCart developers who have a proven track record of project delivery. If you have any questions or need anything else, please feel free to reach out to the team at Mind Digital Group for any of your development questions or needs.